*This is a review post. We were very kindly sent a copy of The Little Book of Bob to review*
If you have read other books by James Bowen, then this book, The Little Book of Bob – Life Lessons from a Streetwise Cat, is worth reading too. When I first read A Street Cat Named Bob, it made me cry. In a good way and this new book, from Bob's view on life, is just as good. 
In the spring of 2007, street busker James Bowen found an injured orange tabby in the hallway of his shelter home in North London. Their friendship changed both of their lives and led to the internationally bestselling book A Street Cat Named 

Bob

. In 

Bob

, James found a model for steadfastness, balance, and joy that we can all apply to our own lives.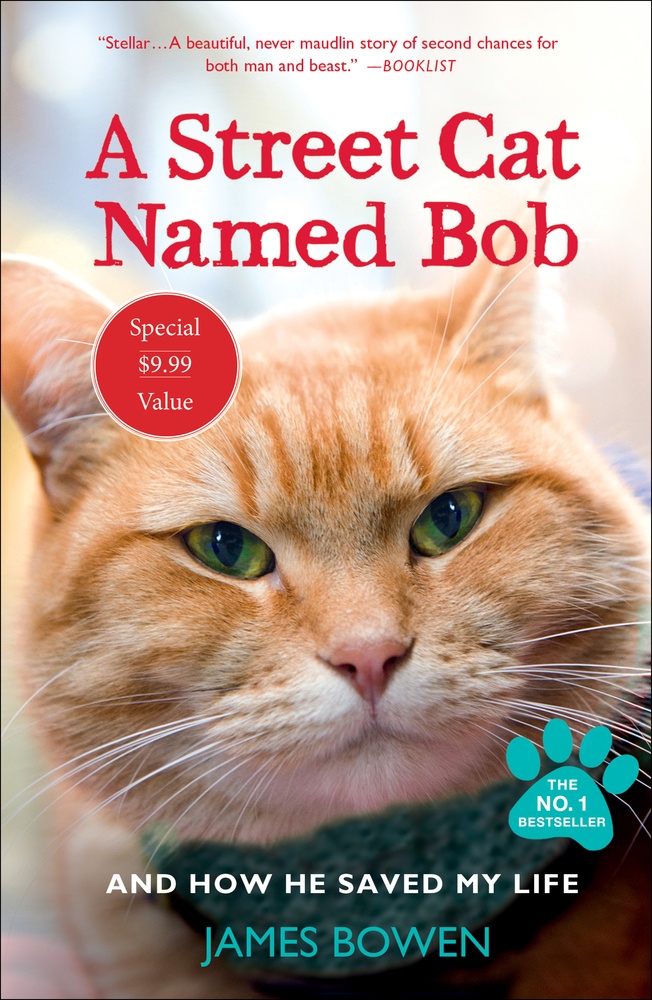 The author James Bowen, a street busker, wrote the story of finding an injured ginger cat, to share about how he and that cat, called Bob, changed each other's lives. It's a raw but beautiful tail (see what I did there?) of life the life they lived and their story has touched so many people and now many people know who James and Bob are. James found Bob when he was trying to pick the pieces up of his life, after being housed and prescribed methadone. Bob was wounded and apparently had no owner. James decided to look after Bob and in doing so, he and the cat formed a bond, and Bob started to come with James when he went busking. James credits Bob with giving him something to live for, and you cannot read their story and not feel that sometimes life puts things together in a way that makes the future look brighter.
James has now written The Little Book of Bob as a  heartfelt book about how to be kinder to ourselves and the world around us.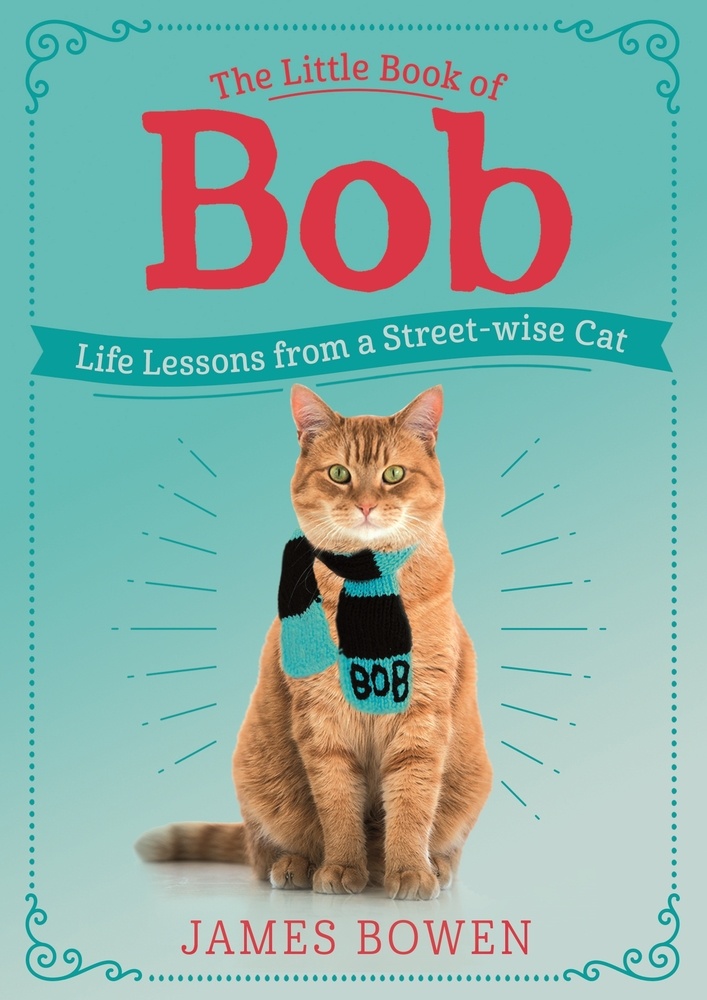 This new book from Bob and James is written, from Bob's own cat perspective, and is full of advice and tips on how to view, and live life from a perspective of being kinder to ourselves and then being able to be kinder to the world around us. As someone who struggles with anxiety, this is a lovely little book full of uplifting and easy to read advice and words wisdom. We all know that cats are very wise and see the world from a different point of view, and they have a way of thinking that sometimes is FAR more sensible than their human owners, so this book would make a gentle but great gift for someone who needs a little encouragement or something to smile about. Life can be pretty tough and throw things our way that can make us think that we can't manage, and sometimes reading something positive can build us up enough to carry on.
It's hard to say which bit of the book is my favorite, there are so many little bits that appeal.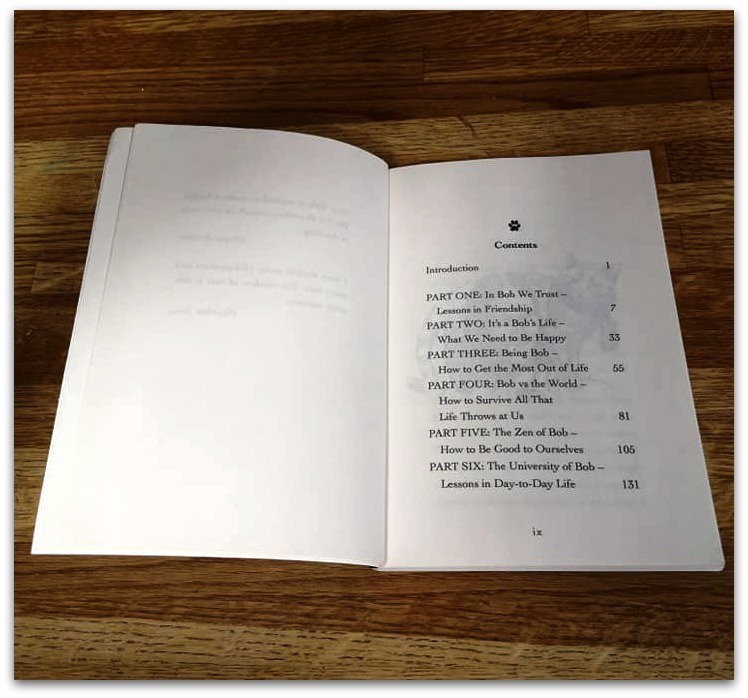 The book is basically a 'How to live life according to Bob'  and you have:
In Bob We Trust – which details the amazing bond and friendship James and Bob have developed that keeps each other going.
It's a Bob's Life – with advice on what we need to be happy.
Being Bob – a cat's view on how to get the most out of life.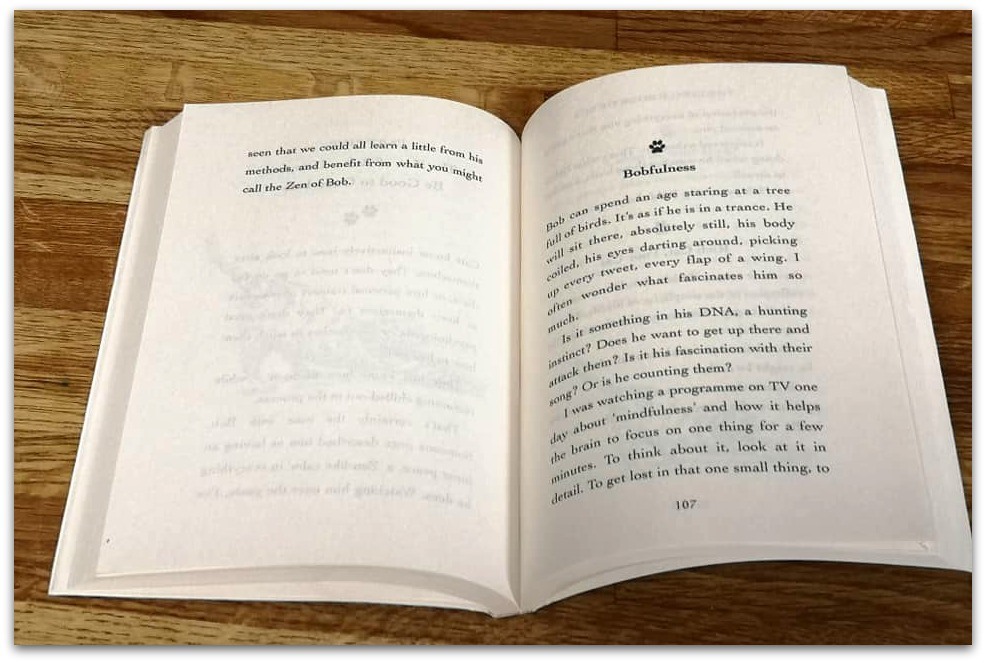 Bob versus the world – life has thrown a lot at Bob and James and Bob has some sage advice on how to deal with what life throws at you.
The Zen of Bob – cats know what Zen is and humans can learn a lot from them on that and how to be good to ourselves.
The university of Bob – lessons in day to day life, and some wise but simple things we all can do to live life that little bit better.
Each chapter is gentle and sage, and you can almost hear Bob purring as you read, I think.
My favorite piece of advice, that stood out to me, in the whole book, felt personal to me, and was about anxiety.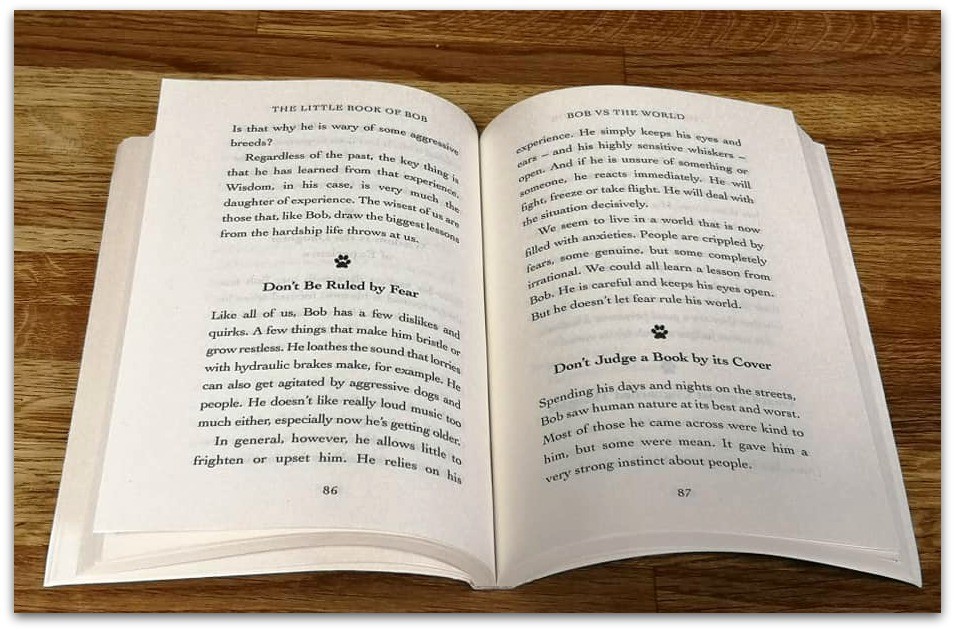 Everyone knows that cats are always right, and in Bob's case this is a delightful, easy to read and inspiring book. Bob and James have found a way to help make each other's lives better, and through this book, it isn't hard to pick up some tips and tricks for the rest of us too.
The Little Book of Bob is available from October 2019, and you really do want to get your paws on a copy. (sorry, I couldn't resist!)