*This is a review post. I was sent an item in exchange for a review. All opinions are my own*
I don't enjoy winter much, in that I don't like the cold, damp and dark days. But I do love winter fashion. Snuggly jumpers, classic knits, warm coats, soft scarves, an excuse to dig out my winter boots, and feeling warm but also still making winter about style. My winter fashion style tends to be partly about comfort and practicality, but also I like to add a bit of fun too. The best thing about winter for me is cosy winter sty
I don't tend to wear a winter coat, unless it's cold or wet. I prefer to opt for jackets or big warm long cardigans, with pockets to be useful.
The only problem is, that as a busy working mum, who also homeschools, I really don't have time to go shopping, in peace to find what like. I don't enjoy shopping for myself with my kids in tow (who does??) and my downtime at weekends is not when I want to rush to the shops to try and grab myself a few bits. I am quite fussy and hard to please and tend to swing between eclectic and classic in my tastes. I like something different but also something I can wear that will last that bit longer style-wise.
Thankfully Lily Lulu has some stunning, affordable pieces, and because they have an excellent customer service approach and speedy delivery, I can browse and order online and try on things in peace at home, saving me time and effort.
They have a range of soft, cozy and stylish jackets, coats and winter wear. Actually it was quite hard to choose something, because there were too many pieces I liked, and could have added to my shopping basket.
I think this snuggly hooded jacket would be fantastic for out and about, as the weather gets colder, simple and unfussy but also smart enough to go from the school run to meet friends for coffee.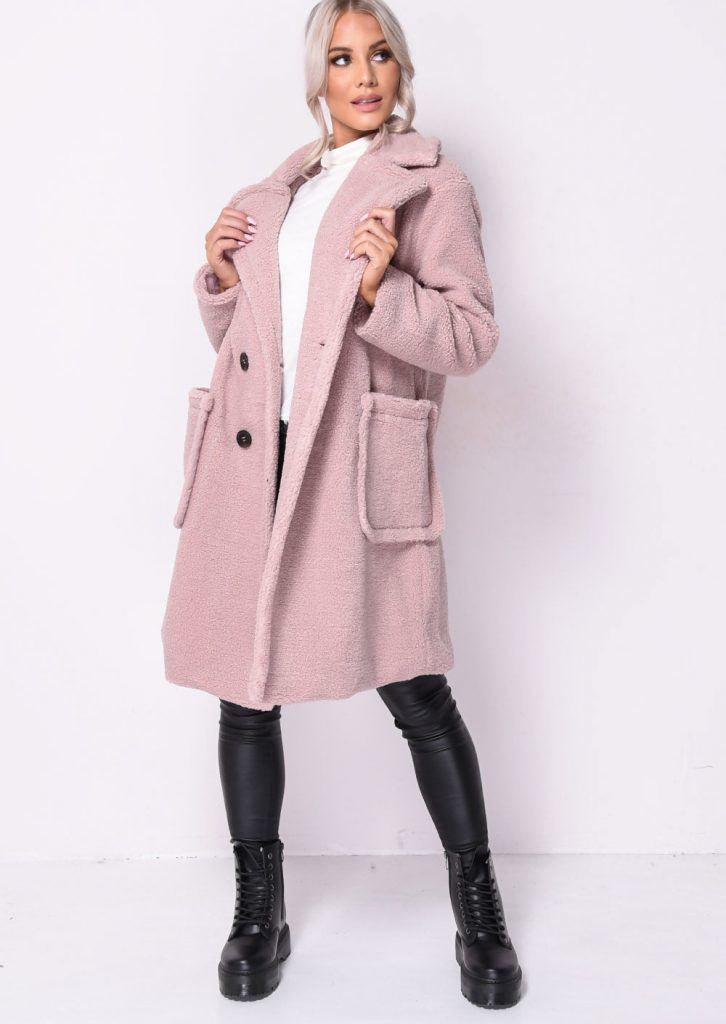 This take on a traditional winter coat made more flattering and in a cozier form, perfect with winter boots and a smart outfit or for more casual wear. The colour is a favourite of mine too.
I have however had my eye and my heart set on something a bit different, and this year, but something a bit different, this year and this rather gorgeous faux fur gillet caught my eye and had to be mine.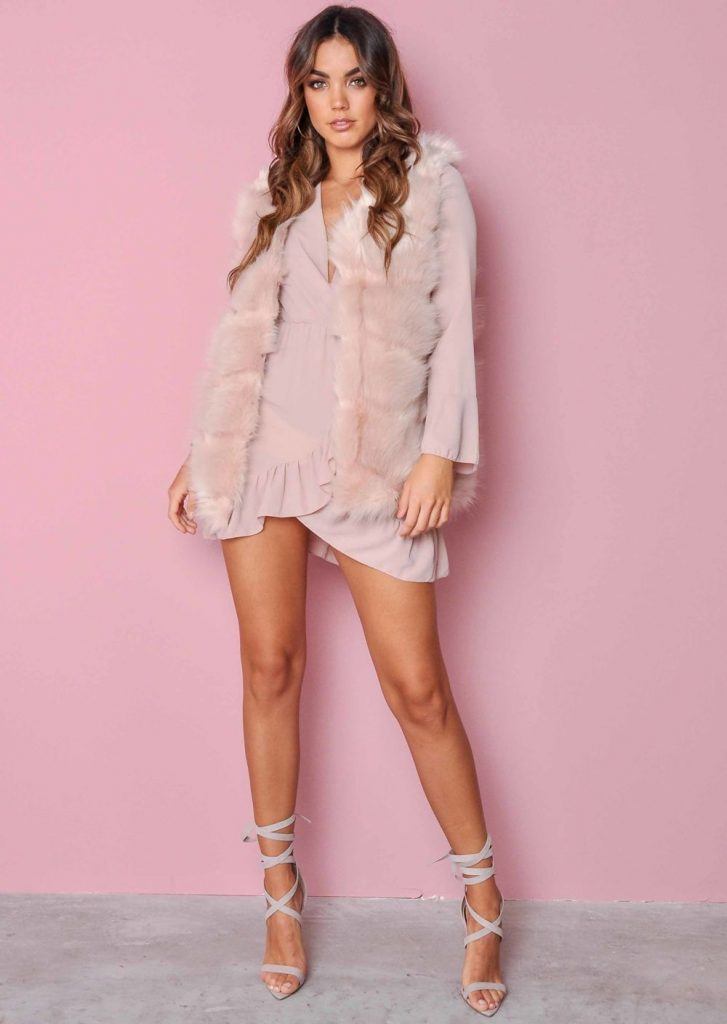 Warm enough to wear on all but coldest days and perfect for dressing up and dressing down. Soft and comfortable to wear but also beautifully made, and can be matched with so many outfits, this is a perfect winter style for me.
Their site is fast, gives you all your options for colour, size and fit and delivery is super fast and it comes beautifully packaged so you can avoid the hassle of the shops but still get pieces you want to wear. They have everything you want from bags to outfits to shoes and accessories.
I am pretty much good to go, with this little number in my favourite signature pink, and it goes well with jeans and a jumper underneath but I think also maybe dressy enough for me to wear to the winter wedding I will be attending next month. It's something I will wear again and again.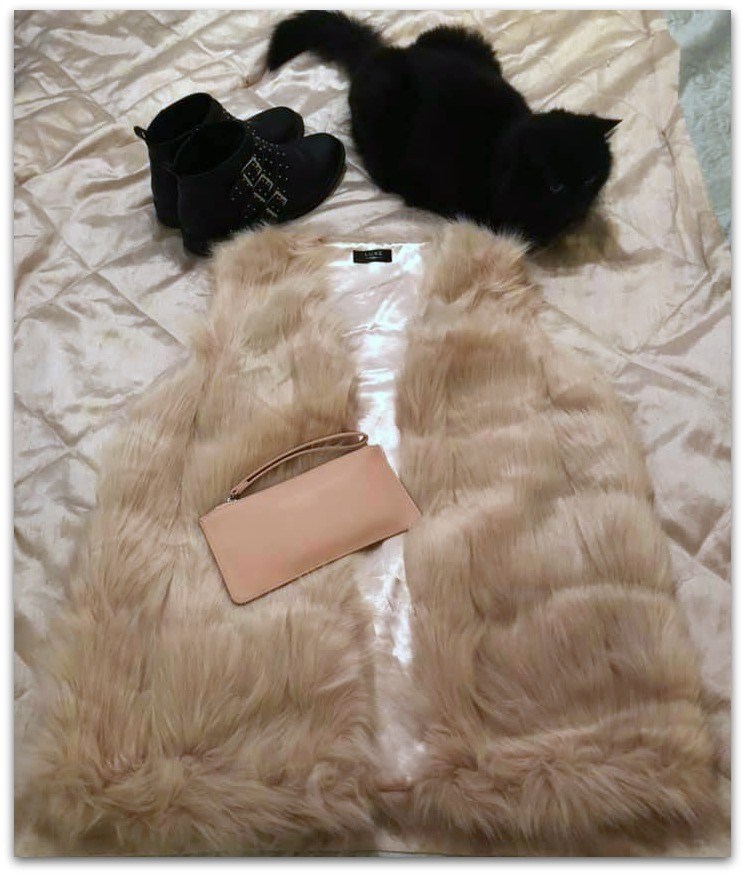 The cat is of course not part of the outfit, but has to approve everything in my life, and she likes my choice of cosy winter style 😉