*This is a review post. We were kindly sent items to review*
I am a big fan of Milton products, and used them as a nanny, preparing bottles for the children I looked after, as a nurse, cleaning equipment like feeding tubes, and then as a parent, making sure the equipment I was using for my children was clean and safe. I now use Milton products at work, to wipe surfaces, sterilise the cups we use for the children that come to my groups and for keeping things safe and clean.
Milton have been helping families protect and clean for over 70 years and they are a reliable brand that I feel I can trust.
Milton has been used by hospitals and in homes for over 100 years. Milton was named after the poet, John Milton (1608-1674), as Milton was first manufactured in his London home. The iconic Milton Sterilising Fluid was first used as a disinfectant during the First World War and was taken to the trenches to treat skin burns.
After the First World War, the Milton Fluid continued to be used as a general antiseptic, disinfectant and food preservatives, as well as being used in hospital surgical procedures.
In England during the late 1940s, there was a widespread outbreak of gastroenteritis, which led to the death of 4,500 babies under the age of 1 year. Following a request from the Ministry of Health, on the BBC, to develop a better method of sterilising baby feeding equipment, Milton pioneered a new approach to sterilising baby bottles. The Milton method of cold water sterilising was born and Milton was credited for saving many babies lives over the years.
Milton extended its product offer into hygiene and in 2003 launched an Antibacterial Hand Gel, Antibacterial Surface Spray and Antibacterial Surface Wipes. This range was specifically developed to be used around babies and to provide a safe and clean environment. 
They have a range of products used and trusted by families, medical professionals and people who work with children.
Their surface wipes make life convenient when traveling.
Their surface spray works really well to clean and remove spills but also make sure surfaces are clean for food and feeding preparation. It is odorless and safe to use on all surfaces. Great for cleaning kitchen tops, high chairs, bibs, handles of doors and all sorts of areas to protect and clean.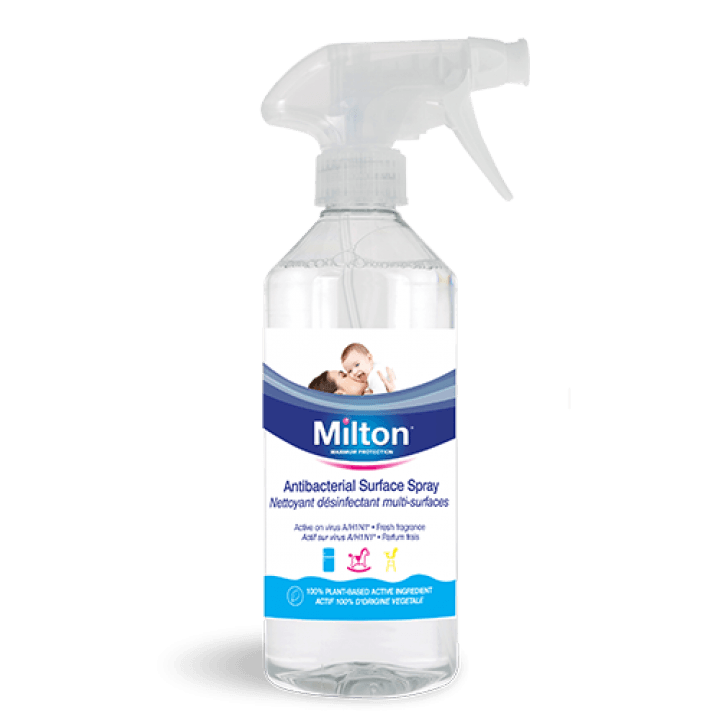 They also make hand gels for helping to get hands clean when soap and water may not be readily available or for when you need added hand hygiene. I always have a bottle in my bag, and in the car.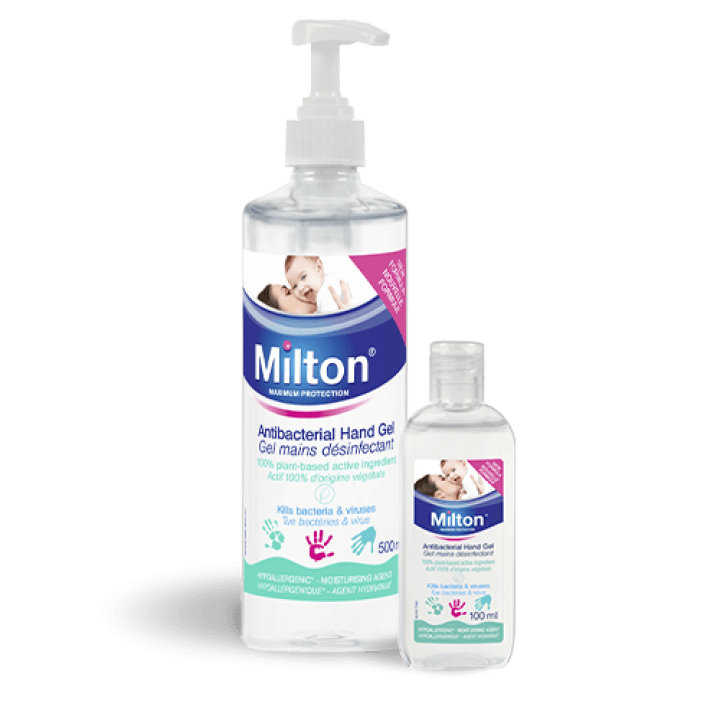 It's reassuring to know that when you pick up a product to use it, that there is research and medical care behind it and it helps me to feel I am using a product that will do a great job, safely.
We are delighted to be able to offer readers on our blog the chance to win a bundle of Milton products. We have a bottle of cleaning spray, a packet of wipes and hand gel to giveaway to one winner.
In order to enter, you simply need to comment here on the blog and tell us what Milton product you use and what for and then click on the link to complete your entry.
Milton cleaning bundle
A winner will be chosen on the 19th of December.
Terms & Conditions
One winner will be chosen on the 19th Dec 2019 and contacted via email to arrange delivery of items.
Over 18 entrants and UK residents only
Spam entries will be removed
All entry requirements must be completed
Please see our data storage and GDPR policy for how we store and use data