*This is a collaborative post with Vistaprint*
I love giving gifts and trying to give something that means something, and is wanted or needed, when I do. I often find that giving something personalised makes the best kind of gift and really shows you have put some thought and love into the giving.
Adding a photo or image to a gift really is the ultimate personal touch and is to do with Vistaprint and their services that help you to take the image you want and add it to almost anything you choose to create something unique.
Their site is easy to use and you can customise everything when you are looking for something really special to give or to preserve memories to share.
Want to print a t-shirt? A mug as a gift for a coffee lover? A bag? A canvas print to put on a wall? They can help. They also make beautiful calenders and can create posters and any kind of sign or flyer you want.
All you need is a good quality image and to let yourself loose creating what you want.
I recently took this photo of the husband and I and had it made into a print for our wall. It is actually a gift to him from me for Christmas. The colour and quality is excellent and I am delighted with it, and I think he will be too.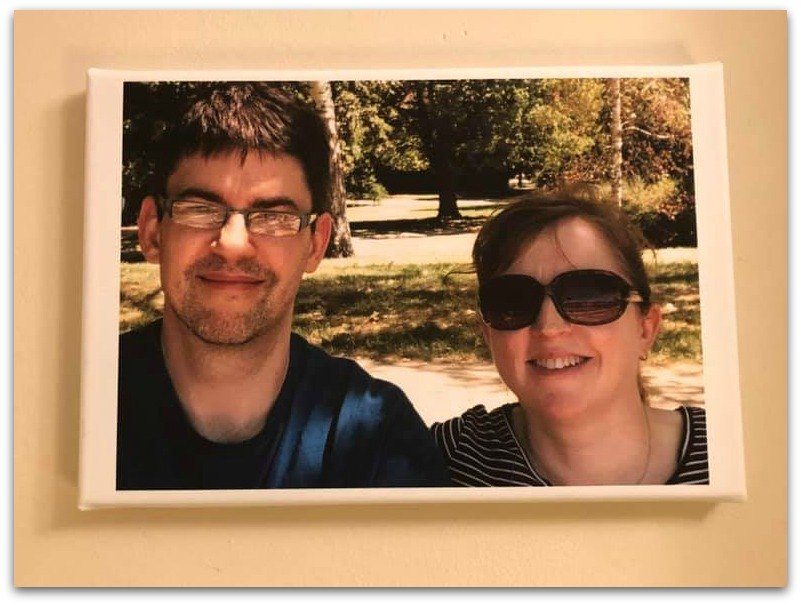 They also make customized phone cases too which make a great gift idea and are hard wearing and good quality.
You can choose an image or use some of their designs to make the perfect case you want for yourself or someone else.
Can you guess who this phone case might be for?
Their customer service is great and if there are any issues with your order they will get in touch to sort it out and they keep you updated on the status of your order too, so you know when it's on it's way. Price-wise they are great, and you can spend what works for you and what you need.
Definitely a service I would use again. They also do all sorts of printing jobs for business too and can create logos. Handy to know.