*We were kindly sent some Real Good Ketchup to try*
My kids like ketchup, in fact I would go as far as to say my kids LOVE ketchup. Before I had children, I was determined that my kids would not use ketchup much, and that they would learn to eat foods without making ketchup a thing, but having had one fussy eater due to sensory eaters and a teenager who now thinks eating anything that looks remotely like a vegetable is torture but will eat them if she is allowed ketchup on her plate, I tend to go with "they are eating and no one is stressed" and call it good.
However, I do try to make sure we have a healthy balance, and whilst I am happy for them to put ketchup on their plates, I do want to make sure they are eating something that isn't loaded with sugar, salt and other things that aren't that good for them.
Thankfully Real Good Ketchup can help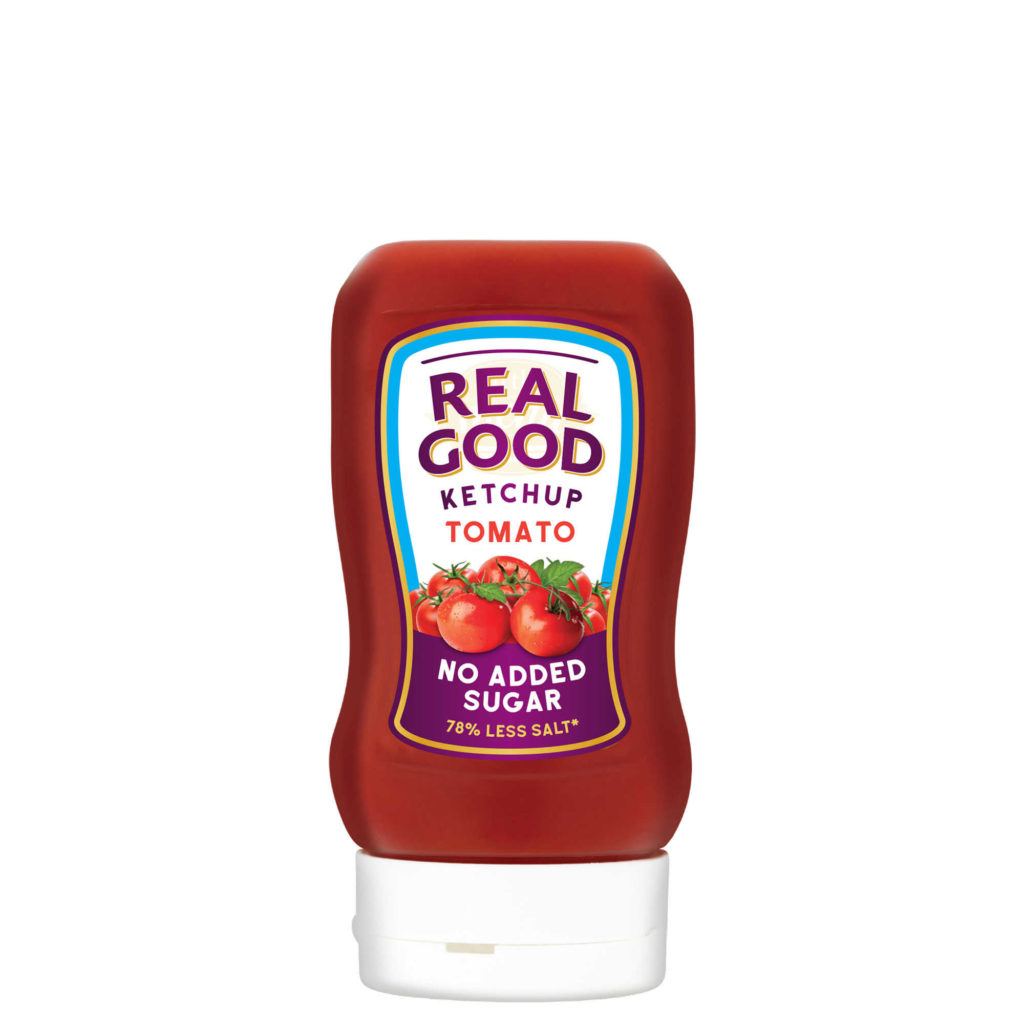 Over 75% Less Sugar and 78% Less Salt*
Our Real Good Tomato Ketchup is deliciously made with plant-based, allergen-free ingredients including sun-kissed Mediterranean tomatoes and natural plant sweeteners, stevia leaf and birch sugar xylitol. Happy to share 78% less salt than other regular ketchups*.
Real Good benefits
Natural plant-based ingredients, vegan
Only 10 calories per 15g serve
Gluten free
A source of Vitamin C with 17mg per 100g (approximately 15% of a toddler/young child's recommended daily intake, Public Health England)
No artificial sweeteners
No GMO, preservatives, artificial colourings or flavourings
Free from refined sugars, fruit syrups or other high fructose ingredients
Real Good highlights
Sugarwise certified Free From Added Sugar
Made in the UK in a nut-free facility by us
Suitable for diabetes, sugar reduction and salt reduction
2 Free From Food Awards including a Gold from Ireland
Tastes amazingly of real tomatoes!
Our BPA free squeezy is 100% recyclable – please wash out after use and put into your local recycling. It matters.
Sounds good and just what a mum who is trying to help her kids make better food choices without causing a fuss needs. But does it pass the teenager taste test and will the boy accept it as not his usual ketchup?
I find normal ketchup rather cloyingly sweet, which I think is why people like it, and our tastebuds have got used to needing sweet, so Real Good Ketchup is a change. I like the taste and once I persuaded the kids that they wouldn't die if they tried something new they were happy to slap some of this on their food and tuck in and apparently "it's not bad at all" and "it tastes good" was the result.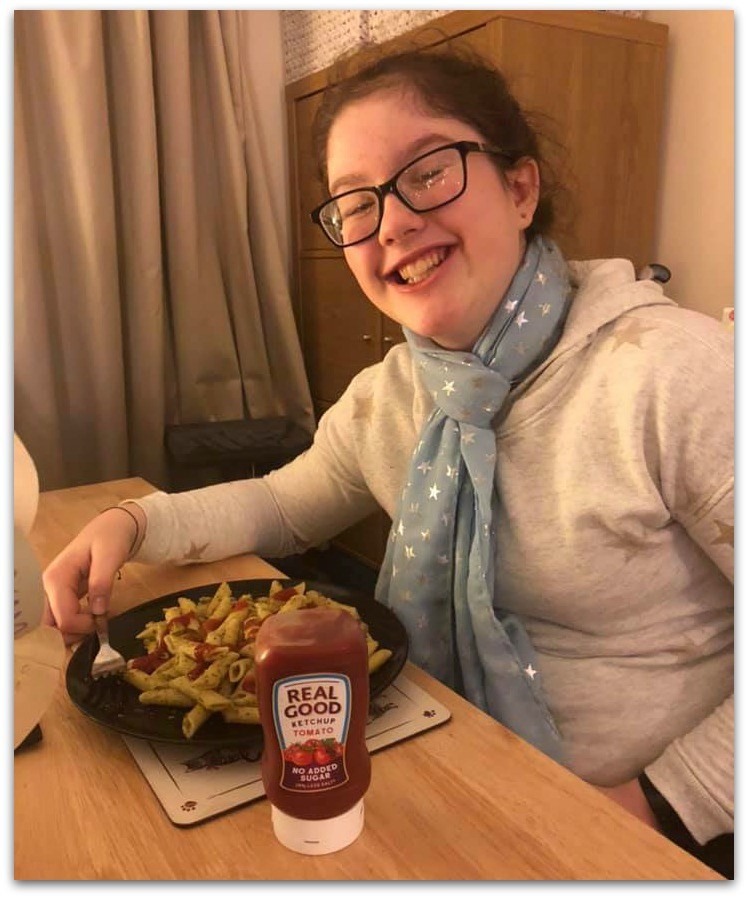 So if my kids want to put ketchup on their peas and pasta? I am all for it if I know that it's good ketchup. If it means happy mealtimes and I know that they are getting a little less salt and sugar and enjoying their meals, then it's basically a win all round… that's not a bad thing, is it?
You can also find out what healthy snacks we like, when the munchies hit, here…