*We were kindly sent some Munchy seeds to try*
As a parent, and someone who also likes to feed myself more healthily, I am always on the quest for healthy but also tasty snacks. We all know nuts and seeds are good for us, and Munchy Seeds has a range of delicious seeds that are perfect for snacking on.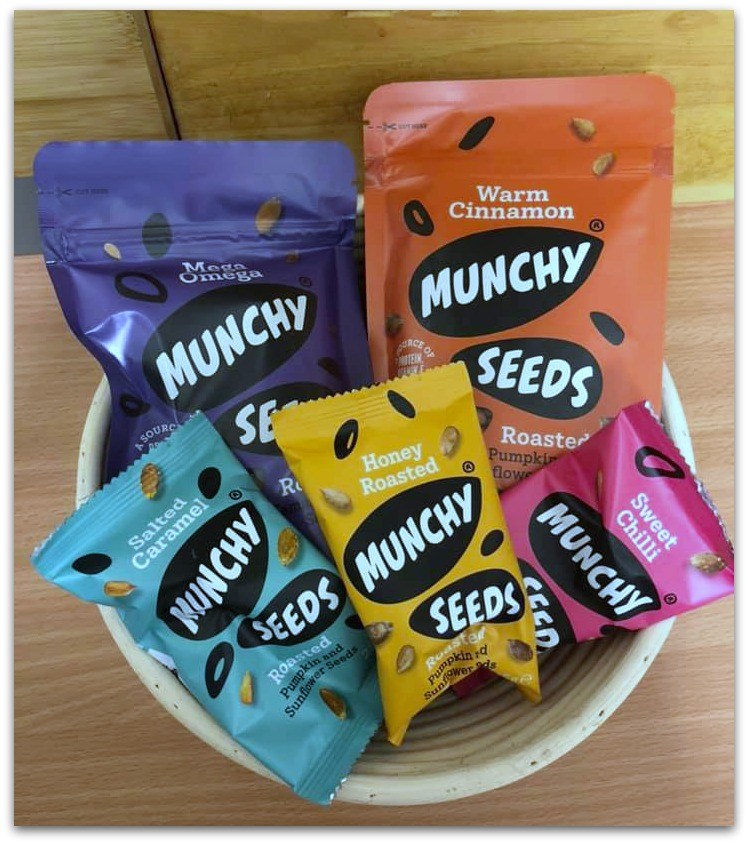 Munchy Seeds are delicious and also good for you.
PROTEIN
A vital part of any diet, protein is needed for growth and overall maintenance of health. It contains amino acids, some of which we can't make ourselves. Including seeds as part of a varied diet can help ensure that your body does not miss out.
FIBRE
Fibre is a plant-based carbohydrate, which unlike other carbohydrates passes through the gut without being digested. Fibre is super-important to our digestive health and seeds, along with whole grains, nuts, fruits and vegetables are a great source of it.
VITAMINS
Vitamins help the body to work the way it should as well as aiding the release of energy from food. Seeds are a source of Vitamin E and Vitamin B1 (Thiamin), which as part of a balanced diet can help ensure your body gets the vitamins it needs.
MINERALS
Your body needs certain minerals to keep it healthy and working as it should. These include magnesium, phosphorus and selenium. The great news is that seeds can make an important contribution to your mineral intake as part of a balanced diet.
They come in a range of flavors from warm cinnamon to tamari and are delicious as a snack on their own or on yogurt or even in cakes or fruit loaves. There are no added complicated or nasty ingredients so you know you are enjoying a healthy and tasty snack or adding something healthy to what you are eating.
The smaller packets are great for on the go, lunch boxes, snack time or in the car, or after you have been exercising and need something to nibble.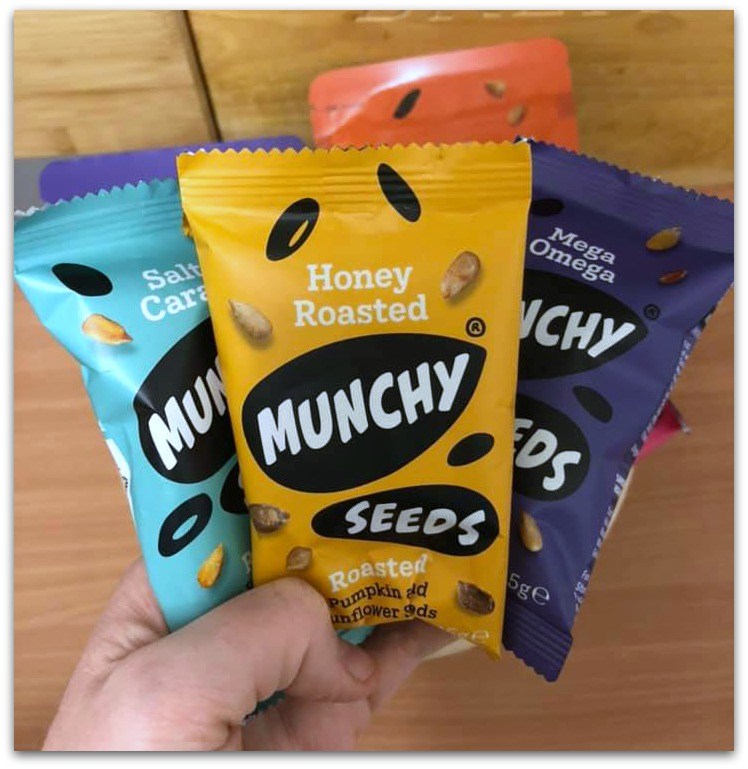 And the best bit? My kids LOVE them. The tween, who is super picky about what she eats and is a little harder to persuade that certain things are good for her, thinks they are delicious and happily takes them to school for her mid-morning snack.
I would say they are a munchy, delicious, feel-good snack. Mum and kid-approved. That's a big deal in our house.