*This is a review post. We were kindly sent a puzzle to review*
Something not well known about me is that I love puzzles. Proper, old fashioned, sit down and concentrate, or do a little bit then come back later, type puzzles.
Puzzles are good for the mind, and I find sitting down to concentrate to try and fit some pieces together is calming, and cathartic and can be a good distraction from life.
Puzzles are an important tool or game for young children to play, and as a family and someone who has worked with children, something we encouraged our children to play with from an age when they were ready. Starting with basic puzzles help all sorts of area of brain development and skills.
Psychologists have determined that a child's brain development is influenced significantly when a child acts on or manipulates the world around him or her. Puzzles provide that key opportunity. Children learn to work directly with their environment and change their shape and appearance when they work with puzzles. When children flip, turn, remove, etc. pieces of the puzzle, they are learning the connection between their hands and their eyes. The eyes see the puzzle, and the brain then envisions how the puzzle needs to look or what piece needs to be found and placed. Then the brain, eyes, and hands work together to find the piece, manipulate it accordingly, and fit it into the puzzle accurately. Similar to the way hand-eye coordination is achieved, puzzles provide the opportunity for children to develop fine motor skills. Not to be confused with gross motor skills such as walking, fine motor skills require small, specialized movements that puzzles provide. Fine motor skills are necessary for handwriting and other important achievements. For babies and young children, gross motor skills can be enhanced with stacking blocks and other large, easily-manipulated puzzles. (source here)
Puzzles are also great for adults, helping us to use our brains to think, analyze, and work logically to complete them (as long as no pieces are missing, there is nothing more annoying and frustrating than that is there?)
Everyone has a different level of puzzle skill. Some people love a big puzzle with less pieces, some prefer something complex that takes a satisfyingly long time to finish with patience and skill. My small son happens to love a 3D puzzle to keep his curious and busy mind occupied.
I like a puzzle that has about 1000 pieces that can be spread out on my puzzle mat, to be done slowly over a few days, usually with a little help from my family, who like to get involved.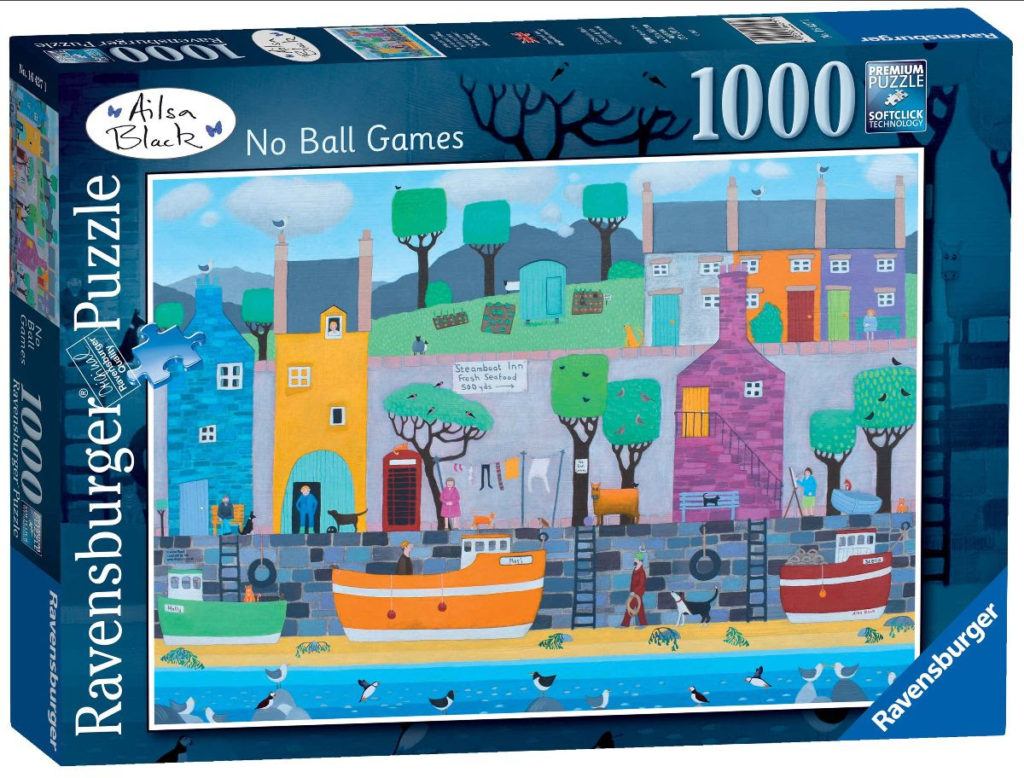 Ravensburger have some fantastic puzzles and is right up my street, although they do have something to suit everyone.
Puzzles make a great gift too, and although there is a sense of triumph when you have finished one, you can do them over and over. I even have one framed, as picture that was 5000 pieces and took me two weeks to complete (I didn't want to break it up, after all my hard work and effort)
The only problem I have now is that my family wants to help me do my puzzles and it has become a bit of a family affair, which means I don't often work alone anymore. I don't mind too much, as long as I get to put the last piece in to complete it.