*This is a review post. We were kindly sent some toys to help us get outside and get active*
The weather is slowly improving which means we can get outside more. This is a good thing. Being outside and able to run around, exercise or just enjoy playing is an important thing for children and adults and beneficial physically and mentally too for everyone.
We recently tried out or tried to improve on some simple but fun activities that can make being outside more fun. Kicking a ball around, or playing hide and seek are ageless fun games that you can play no matter how young or old you are.
We are working on skipping and throwing a frisbee around right now and it's keeping us busy and active.
I learned to skip when I was little, I am fairly sure my mum taught me, but it was something I loved and enjoyed. Skipping is a great general activity to practice coordination, burn off energy, and is easy once you get the hang of it. You don't need much, just a little space and a skipping rope. WickedMania has a strong, sturdy and adjustable skipping ropes that can be adapted for height so everyone can use it.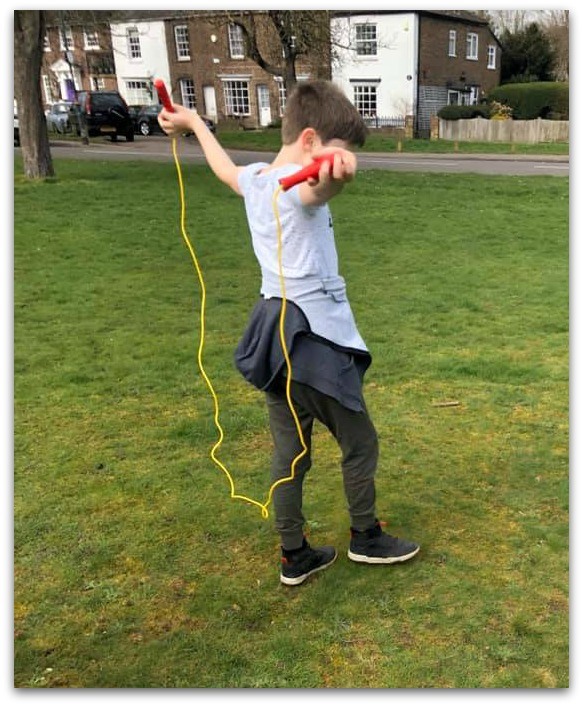 We now have a family competition to see who can skip the most jumps and the fastest and it's a great form of exercise. I would like to think that I am the best skipper but I have fierce competition from my son who is a pretty good skipper…
Throwing a frisbee around is another great activity that the whole family can enjoy and whilst it does require a level of catching and throwing skills that sadly I seem to lack (much to my family's amusement) it's a fun and easy way to enjoy time together, run around outside and even improve your fitness.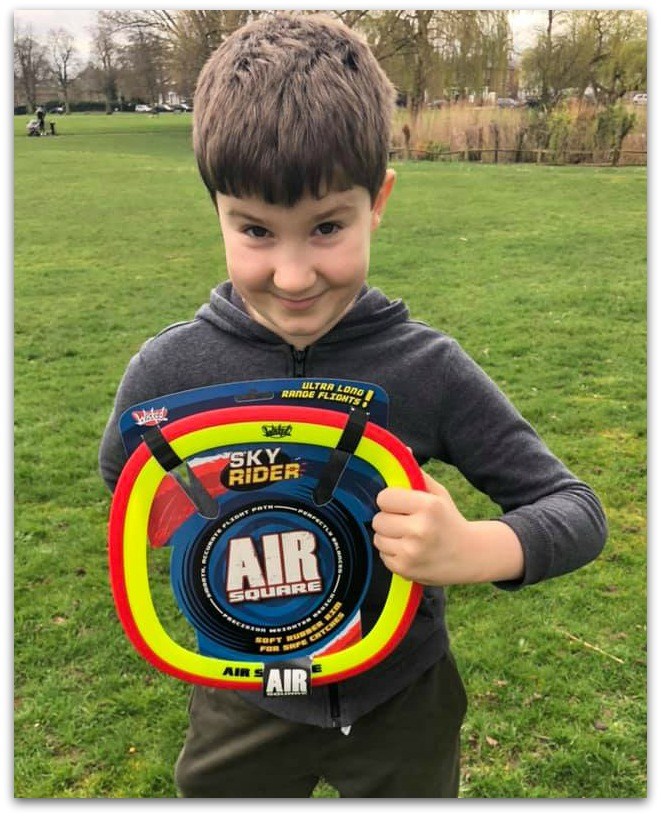 The face of a boy who is armed with a new frisbee and who has plans to make his mum realize how much practice she needs learning to throw and catch it. This one is a great shape and designed for maximum flight and catch capacity.
The great thing about these activities is that you can do them anywhere, and they can be taken on holiday, to the park, used in the garden, and at the beach. They don't take up a lot of space, and anyone can enjoy them.
So why not get outside and get active? Maybe you can show you are better at catching a frisbee than me?