I am not a technophobe but I will happily admit that I am not a fan of video conference calling facilities and I don't like making, taking or being part of video calls. The husband regularly uses them for his job and is very comfortable with them, but for me, it's just a step too far in communication. I find Whatsapp stressful enough and avoid video calls at all costs….
Until Coronavirus struck and life shut down.
Now video calls are becoming my friend, or if not my friend then at least a tool I will tolerate as vaguely useful and helpful.
We are using them to speak to the family so the kids can see people properly in person. I have used them to do work calls, and survive them.
I have even done a meet up with mums and drunk wine via video chat.
But the most amazing thing about video calls is that the kids can do some of their classes and groups online.
Cubs meet ups? Online. Everyone joins in. They even made food last night and all ate it together in a synchronised moment together.
Violin lessons? No problem. The teacher video calls and the kids do their lessons whilst I lurk in a corner keeping half an eye and helping with tuning up.
French classes? Video calls for the win.
Ballet and dance? The teachers send videos home for the kids to follow and today we even did a live lesson.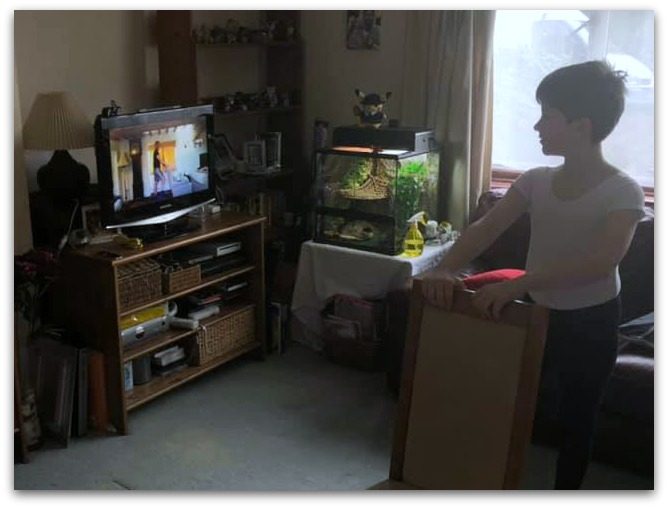 We can't do normal at the moment, we have to sit tight and stay home, but we can try and bring a little bit of normal to life at home and video calls and technology might normally feel like a bit of a curse for me but right now I am very grateful for them, and I am embracing the ability they give us to at least manage some of life whilst we live in lockdown.
It's not easy, but finding things that help us survive this is helping.
Is there something you are doing now that you wouldn't have embraced before Covid19?