*This is a review post. We were kindly sent a game to try*
We are big fans of games that can be played as a family but that are also educational. Word Search Junior is a fun game that helps early readers use their skills whilst learning and playing against other people and it's a great game to play together.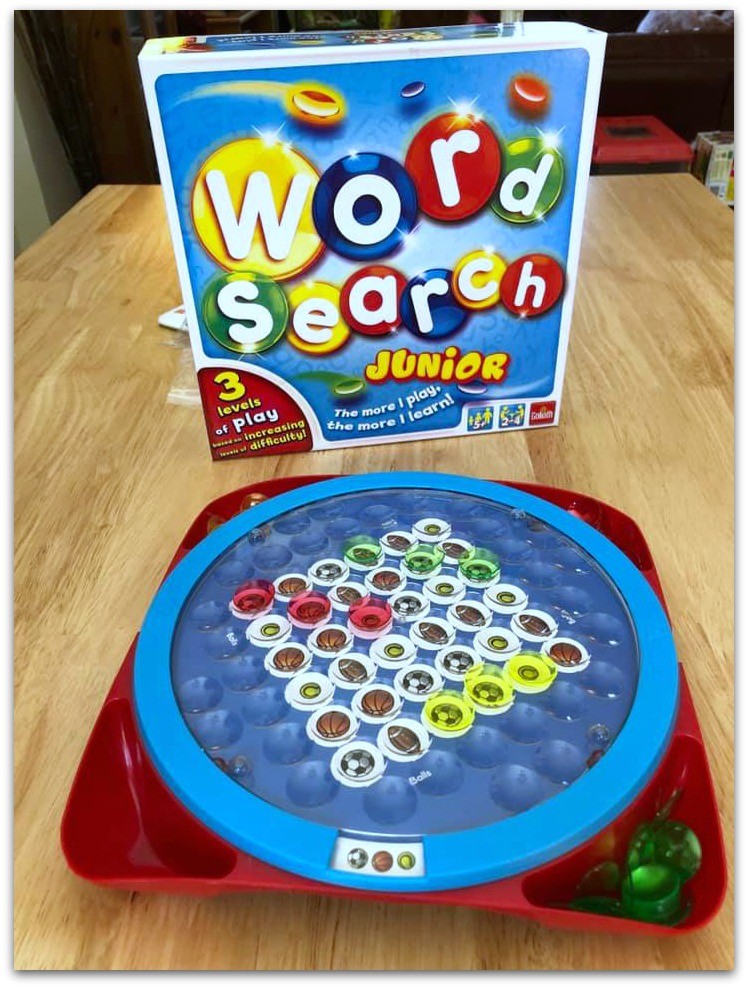 The learning game that grows with you! Wordsearch Junior is a brilliant introduction to word games. It helps children to become comfortable with seeking out patterns and gives new readers valuable practice at recognising letters and words.
The blue level is for the very youngest children: search for rows of simple pictures, such as animals or fruit. On the next level, you're challenged to find a picture (say, 'Dog ') with the word spelt out beside it. Or try the green level: a proper word search like the grown-ups enjoy but using simple words that first readers will easily recognise.
Play the full rules, or simply sit with your children and set them a word to find. Wordsearch Junior is a lovely way to get the whole family involved in early reading and to make it lots of fun!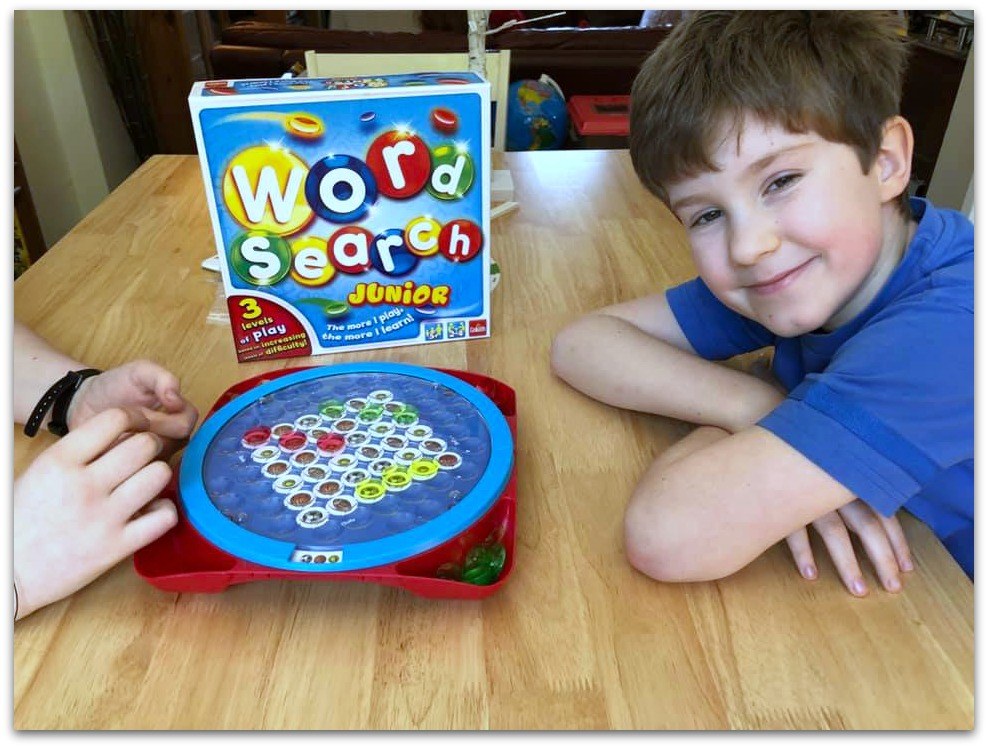 Because the game has levels according to age and ability you can adjust how you play so younger kids can join in and enjoy themselves or you can take it up a notch and play the adult levels. We found this was very useful for playing with our son who is 10, and not totally ready to play an adult game, but also great for playing with his sister who is older.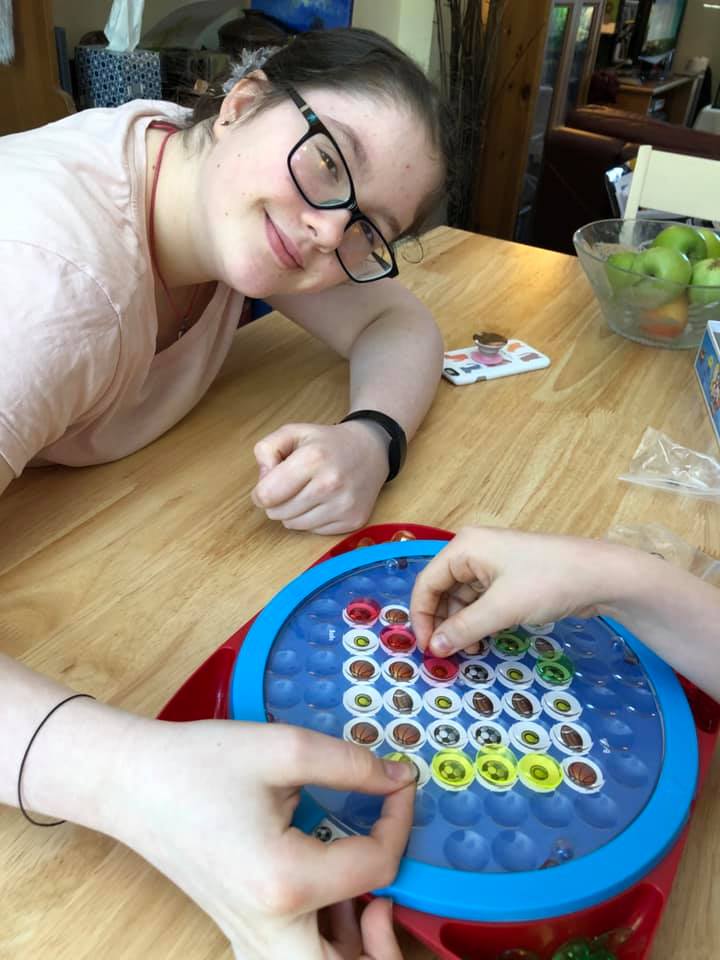 It does get quite competitive though, so don't expect it to be a peaceful or calm game.
The rules are easy and the game comes with everything you need. Once the boy had learned the rules he was ready to play and it's a good way to build on learning skills kids have already acquired and to teach them new ones. Spelling, word meanings, and fast thinking. A great game for everyone.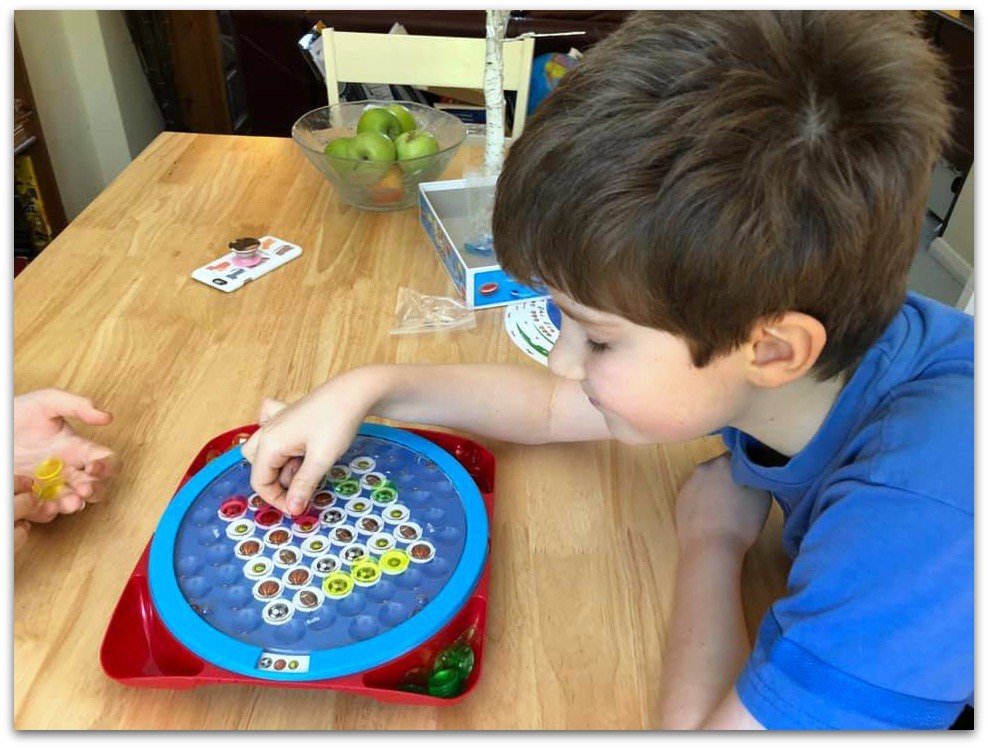 Word Search Junior is available from Amazon and makes a great gift game or a game that you can pull out for learning fun and family games.