This is a review post. We were kindly sent a cat scratch post to share about*
"Dear Layla, we love you, but we don't love the way you attack our carpet and that you think our sofa is your personal scratch zone so we have added a Catipilla cat scratch post to our home"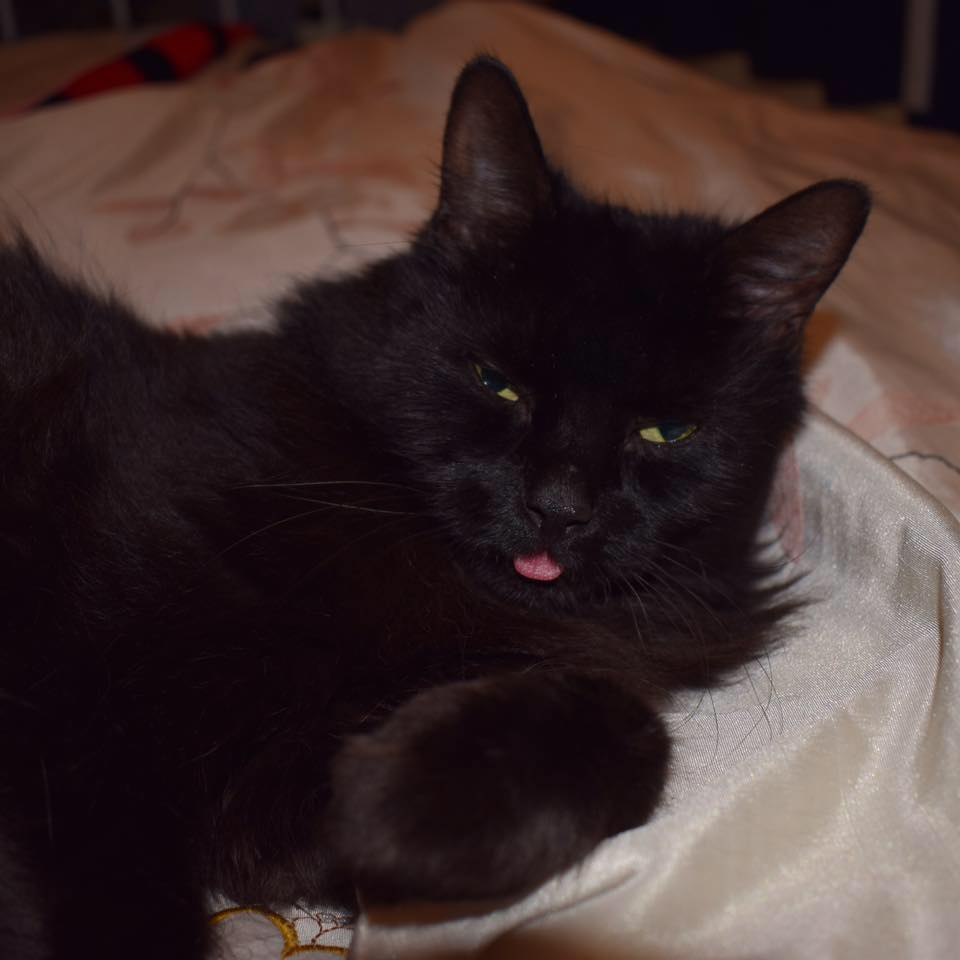 If you are a cat owner reading this you will be familiar with the problem of cats scratching furniture and you may be looking at your beloved cat with a frown knowing that your sofa, carpet, and other furniture is at their mercy. Cat's claw and scratch. It's in their nature and it can be hard to train or teach them not to, and if your cat is like mine, older, set in her ways and not really of an attitude to change their habits then you need to make a plan. Finding something that lets her get her claws out but doesn't put my furniture in harms way is essential.
This cat scratch post from Catipilla is perfect and looks stylish, is easy to install and comes in different sizes to suit your home and your cat's size too.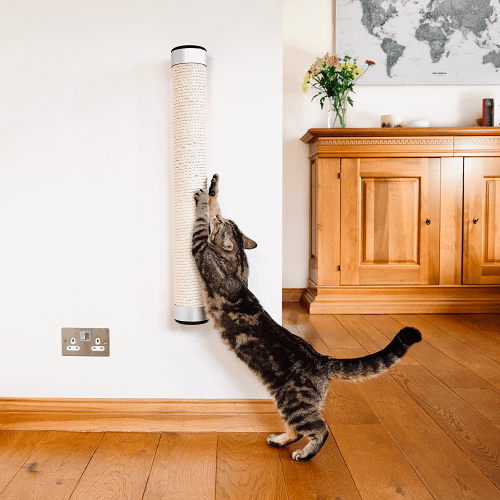 All cats need to scratch but we know that claws can cause havoc. We designed this module to save those items in the home that are particularly vulnerable to cat's claws. This module also provides your cat with the necessary tool to tone muscles, alleviate stress and keep those claws in pristine condition. Using the finest South American sisal rope, this scratcher is high-quality, easy to install, and can be rotated or replaced after becoming worn. We offer 5 different versions for cats of all shapes and sizes (50cm, 60cm, 75cm or 130cm or how about our new 35cm scratcher designed especially for kittens).
Some cat scratch posts can be bulky and not exactly pretty to look at, but this one looks nice, is discreet, fits onto any wall or solid surface, and you can set it at the right height for your cat to reach.
Unfortunately, Layla is a bit of a diva and doesn't pose for the camera unless she's in the right mood but you can see how we have got our scratch post set up. She tends to attack the carpet in the bedroom, so we put it where she does that and now she has no excuse to fall into her old bad habits. I would even go as far to say it's purrrfect and it's solved our clawsome problem… (sorry, I couldn't resist)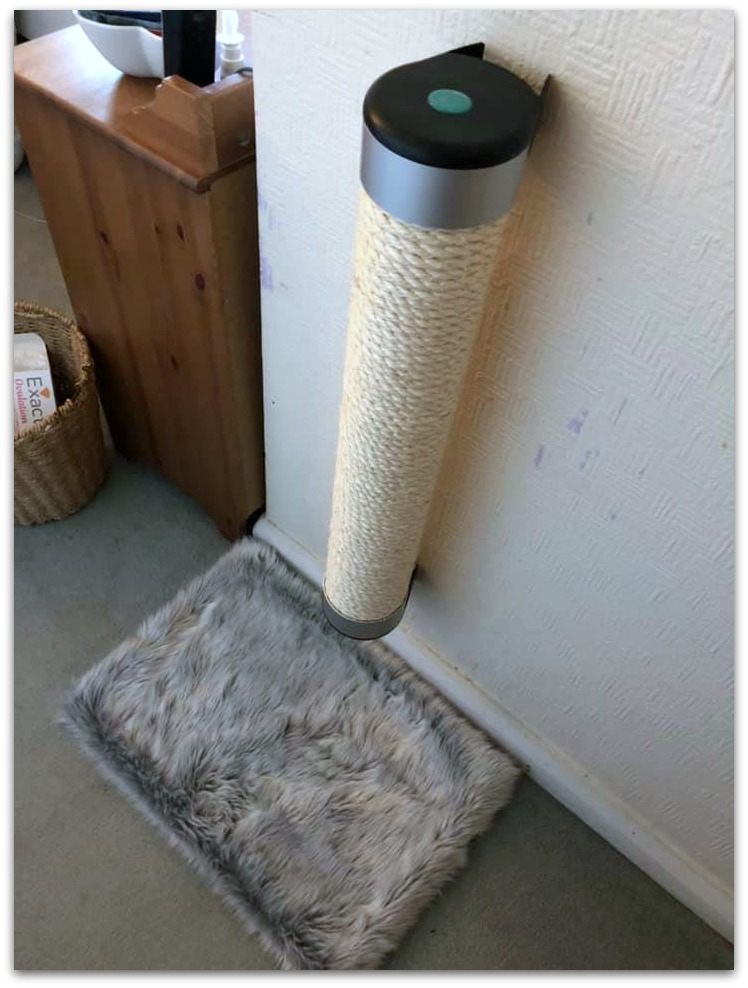 We are delighted to share that we have a giveaway with Catipilla. We have one cat scratcher to giveaway to a UK based blog reader. All you need to do is comment on this post and then click on the link to enter to win one for your own cats or as a gift for someone who's cat is clawing where it shouldn't. The giveaway will end on 30th May. Good luck, you know you want to get your paws on one… (sorry, I can't seem to help myself!)
Catipilla CatScratcher
Giveaway Ts&Cs
You must be 18 or over to enter this competition
Giveaway is open to residents of the UK & Ireland
Prize consists of 1 x Catipilla Scratcher of the winner's choice (winner to select the size)
Competition closes at 11pm on 30th May 2020
Winner will be chosen at random and announced on 31st May 2020
Winner will also be notified directly via email within 24 hours of the closing date. If the winner cannot be contacted or does not claim the prize within 10 days of notification, we reserve the right to withdraw the prize from the winner and pick a replacement winner
The prize will be posted to the winner by Catipilla through one of their tried and trusted delivery partners: Parcelforce, Hermes, FedEx or UPS. Where possible a courier tracking number will be provided once the prize has been dispatched 
The prize will be dispatched within 3-5 business days of receiving confirmation of the winner's Scratcher choice and shipping details
Prize cannot be redeemed for cash