Cheesecake is something I miss, living in a dairy-free house, and I am afraid to say that the dairy-free versions just don't cut it for me, however, this dairy-free chocolate mousse cheesecake is easy to make, delicious and you won't know it's dairy and gluten-free.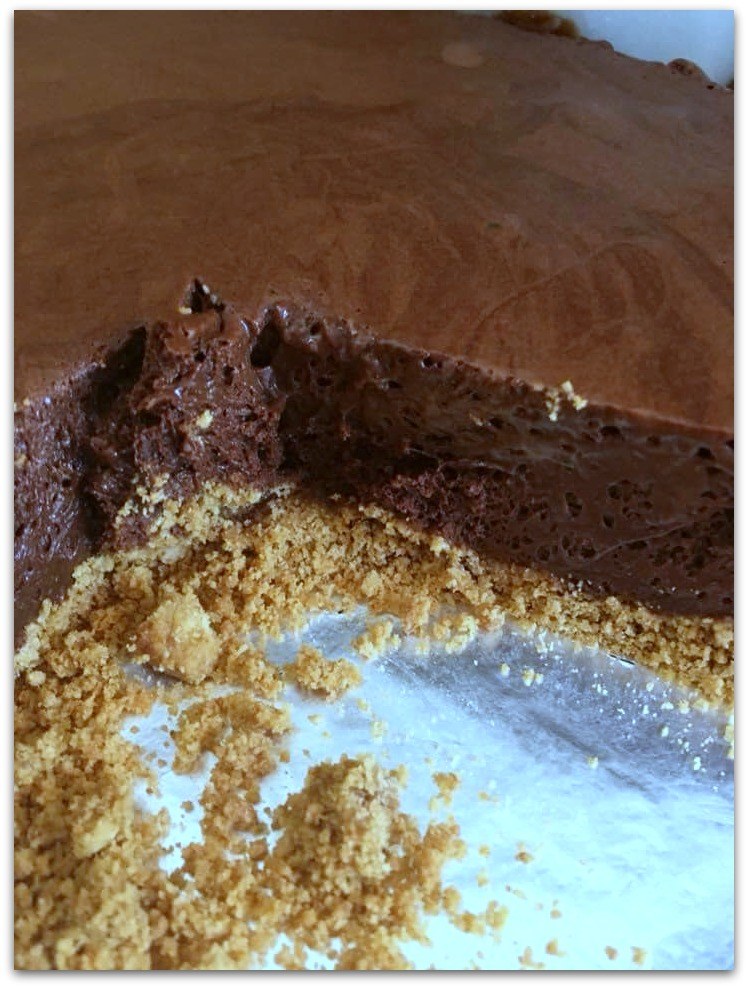 It's not complicated to make. I use my recipe for chocolate mousse and double the amount for the chocolate part. It technically isn't a cheesecake because it contains no actual cheese but the texture of the mousse is thick, creamy, and rich so it works really well, and no one will complain, I promise.
The biscuit base of this recipe is made with Pure baking spread which tastes pretty good and works well for cooking and baking. But use what works for you.
You will need 300g of gluten-free digestive biscuits and 120g of spread.
We use these gluten-free digestive biscuits from Schaer which work really well and form a nice biscuit base crumb.
You will also need a springform tin, I use an 11-inch one that has a base that releases. You don't need to line or grease it.
Melt the spread you are using and put the biscuits in a bowl and use a potato masher or the end of a wooden spoon to bash them until they are finely crumbled. Add the melted spread and mix well. Then pour the mix into your tin and press it down firmly. Place it aside and make up your chocolate mousse recipe. You can flavour it or leave it plain, by the way. I use orange extract or vanilla depending on what I feel like.
Pour the mousse mix onto the biscuit crumbs and smooth it over. Place in the fridge for 3-4 hours or overnight (better) and then release the baking tin and serve. It works well with fruit like raspberries or strawberries, but frankly, you don't need to add anything. Sadly this chocolate mousse cheesecake is not calorie-free, but it's not meant to be…