*This is a review post. I was kindly sent some skincare to try*
I have upped my skincare game in the last year or so, to try and keep my skin looking and feeling good. I have found a routine that is simple and effective facial cleansing with Clarins skincare and it works well for me. I don't like fuss or faff but I do want products that work for my skin.
Last year, I had a facial in a salon. A treat for me, and the lovely lady who saw me, gave me some skincare tips. I stopped using harsh cleansers and skin-stripping products on my face a few years ago, but her firm message to me was "you need to make sure you cleanse your skin well and use products that remove dirt, and makeup".
My current skincare cleansing regime looks like this:
I cleanse twice a day. I used to be less fussy about cleansing in the morning but now I make a point of making sure my skin is clean and ready for the skincare I use. I also cleanse at night, even if I haven't worn any makeup. Nightly cleansing is something I am very strict about, always, no matter what life is throwing at me.
Finding something gentle but thorough is key and this lovely foaming cleanser from Clarins available from Scentsational is perfect. I've always been a fan of their products and their hand cream is a regular feature as a welcome gift at Christmas and birthdays since I was in my early twenties so I'm not surprised to find their cleanser is a product I like too.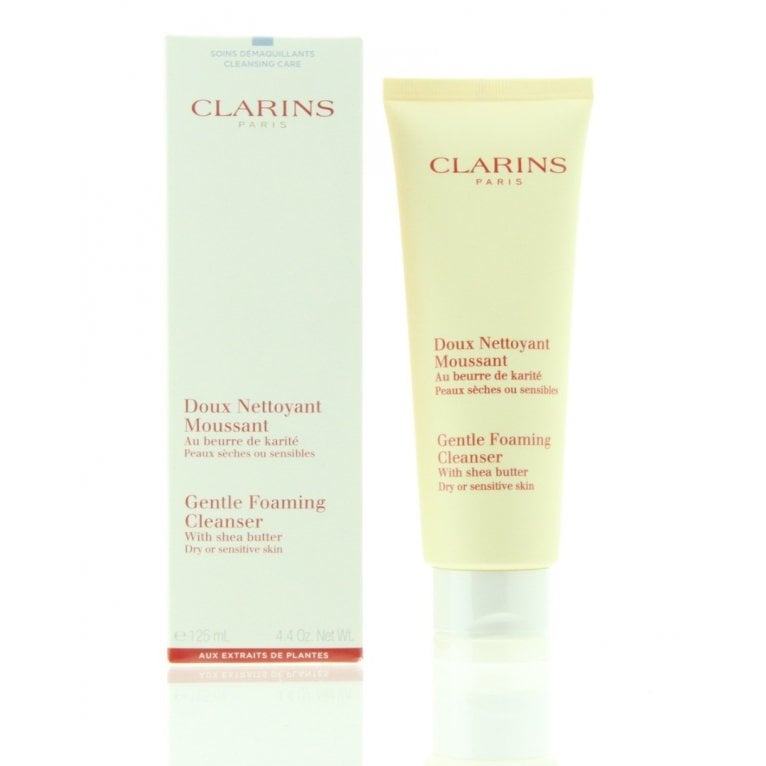 It smells amazing and a little goes a long way, and it removes dirt and makeup and leaves my skin feeling clean and not too tight and "stripped". I use a little with warm water on damp skin, and then gently wipe my face with a soft cloth. Easy, effective, and gentle.
If I need to give my skin an extra boost of clean, I find this cleanser works really well with a facial cleaning device. I have one that I picked up for a very reasonable price (you don't need to spend a fortune on these, this is a generic one) with a little bit of the Clarins cleanser on it, to use around my nose and chin area, for maximum pore cleansing. It helps to really get that area clean and work on minor breakouts that I still struggle with.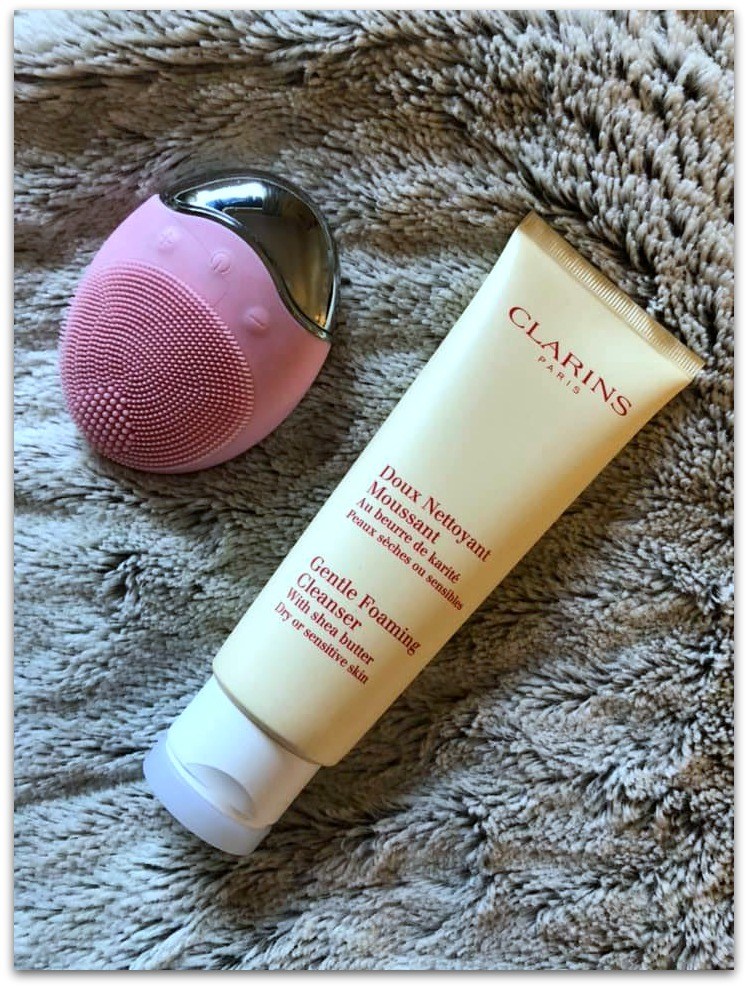 I find a tube of this cleansed lasts me well over a month, sometimes even six weeks so it's great value for money. It's well worth adding this to your beauty regime if you want a gentle but thorough cleanser from a well known skincare brand. It's now firmly part of my skincare routine.