*This is a review and giveaway post*
As a parent, teaching my kids to cook is a priority. Getting kids in the kitchen is something I make a point of doing and have always done, from when they were small. Watching me, helping me, learning, and doing things like cooking, baking, food preparation, and also cleaning up after themselves. Being to cook, even simple meals is a basic skill I think everyone should have, and you don't need to be a top restaurant chef, to enjoy cooking and meaning meals that can be enjoyed. Learning to cook helps kids to understand about where food comes from, what foods are good for us and what foods are treats, and also helps them to learn about food waste, using leftovers and for us learning to eat foods from other countries and cultures too.
Shane the Chef on Milkshake is a firm favorite with us and we were delighted to try out his cookbook. Matthew loves being in the kitchen and enjoys cooking classes as part of his homeschool curriculum but also loves a chance to be let loose to cook for his family. He's very organized and methodical about cooking and enjoys trying to make new things too and eating the results.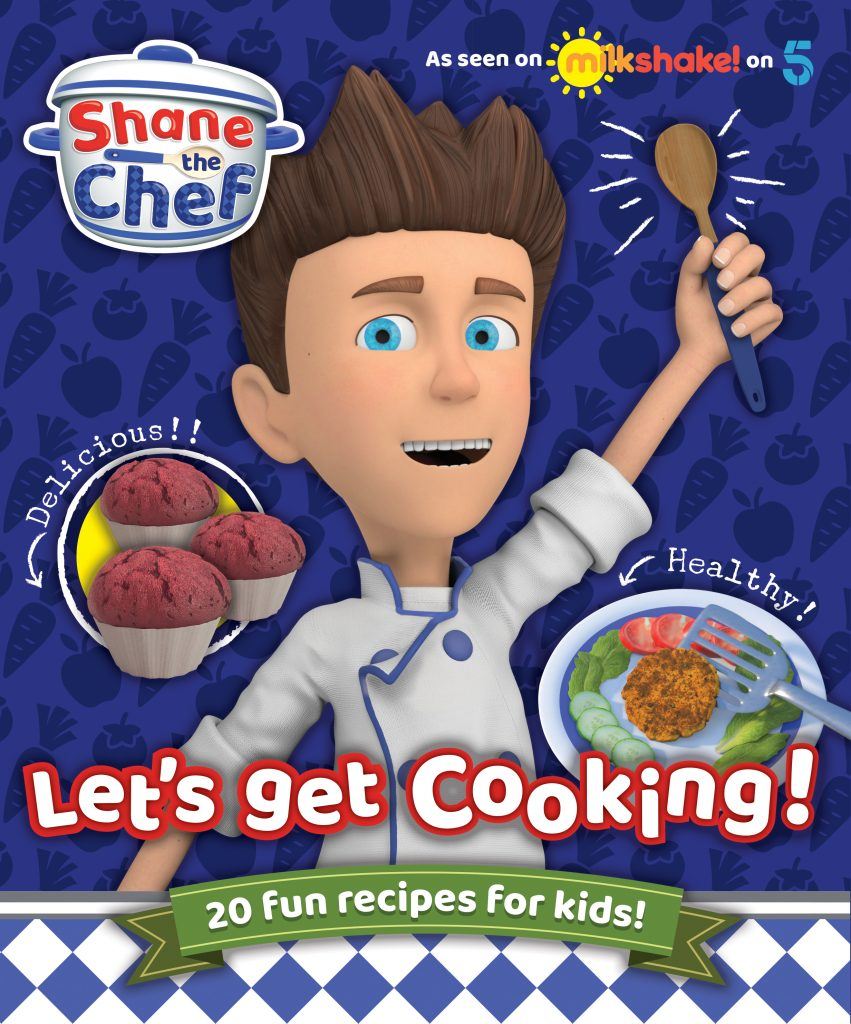 Once a week the boys take over the kitchen and make dinner, and using Shane's cookbook is a great way for Matthew to plan and cook for us. The recipes are easy to follow, not complicated, and mostly based on things you might have in your cupboard or can get easily.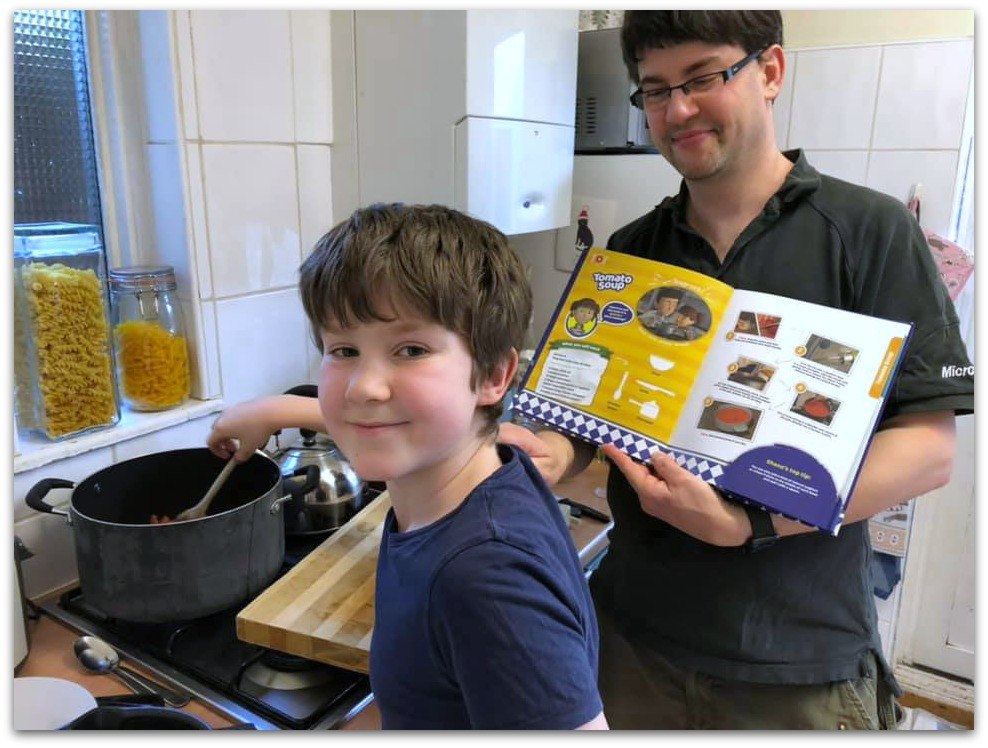 The boys are in charge and I am not allowed to interfere. Shopping list compiled, discussion about what we would like to eat complete, groceries sourced, cupboards raided for ingredients, and a very fine meal is made. Homemade tomato soup (which was amazing, I have not had better homemade tomato soup, ever, and I have eaten a lot of tomato soup in my time) fish fingers, and baked apples. All simple and easy to make but yummy. Great and appealing to kids but also adults too.

The proud chef and a very delicious dinner. Everyone was very impressed.
This is a great book for kids who want to get into the kitchen more, and for parents who want to help teach their kids to cook. We found it very easy to adapt recipes for our food allergy needs (gluten and dairy) and this would also make a great gift for a budding chef or to add to your cooking for kids cookbook collection. We are looking forward to more meals made by Matthew with Shane the Chef's help. You can get your copy here
We are also delighted to say we have a giveaway to help with getting kids in the kitchen too. We have one copy of the cookbook to giveaway. All you need to do is to tell us in the comments your favorite childhood meal or your kids' favorite meal they like to cook or make and then click on the link and complete your entry.
The winner will be chosen on the 29th June, contacted by email and the book will be posted directly to them.
So what would you like to cook with Shane the Chef?
Shane the Chef Cookbook