Life in Lockdown. I never thought I would have to write those words. But over three weeks ago, like much of the world, we were told we had to STAY HOME. It isn't optional and we are doing our very best to protect our health care system and stop the spread of a virus that is causing devastation around the world. Trying to balance my anxiety around illness and death whilst also running a home, supporting the husband who is working full time at home, educating one child and supervising the education of the other, whilst also try to work myself is, shall we say challenging. But we have to do this, we don't have much choice. This is our weekly diary of how things are going for us.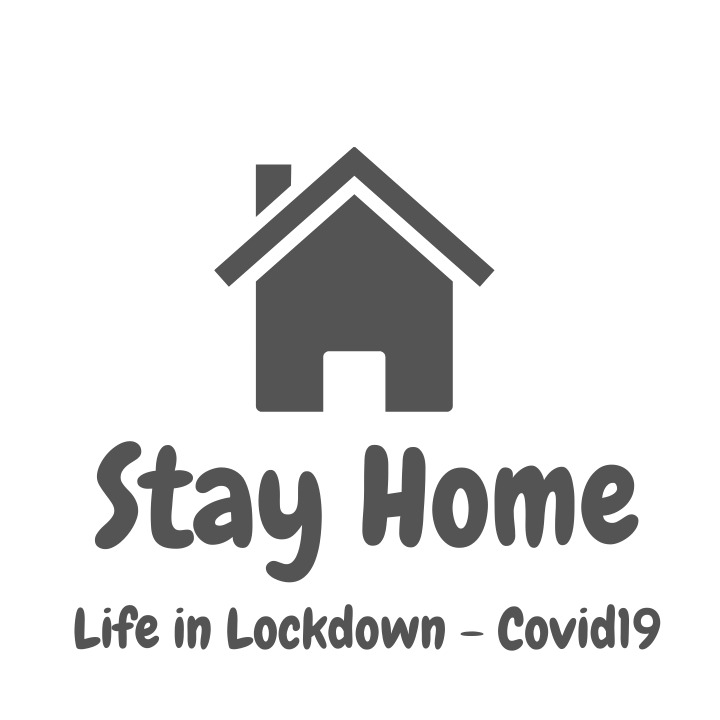 I think this will be our last life in lockdown post, for now. I feel like it's a bit of a repeat post every week, with the same old same old thing.
There have been some changes made to what we are "allowed" to do as we face the easing of restrcitions.
We can from next week, go shopping at any shop. We can meet outside in groups of 6 people as long as we keep the mandated 2 meters distance, zoos and public places are being allowed to open, and we now have "bubbles" where people who are single or alone as adults can mix with another household to prevent loneliness and isolation (the mental health implications of people being isolated from friends and family are massive and I personally think going to be as much of an issue in all of this, as the actual disease COVID is)
Schools are not back, properly or likely to be and we don't even know if they will go back in September, properly. The 2-meter social distancing rule makes schools being able to function almost impossible. Will our government call and an end to that? After so long, are we ok with being closer to people than has been allowed for weeks and weeks? We have survived so far, with the life we have got used to, although we have had some fairly challenging days and weeks, where it seems boring, frustrating, sad, and just monotonous. I have tried to keep my Sense of humour about lockdown but there are definitely days where I want to throw all my toys, and cry. I think we all feel that way. I. have also shared about how my Mental Health has actually been during the lockdown, but then I feel guilty because I know other people are really not feeling the same and it's brutal for many.
For us, nothing has really changed and we face a long stretch of weeks where we carry on as we are. We have no idea when the husband will be able to go into work, but are thankful he can work at home.
We don't know when and if I will be allowed to go back to the day job I do. I work with children, we can't do that with social distancing in place.
School is very much a hot topic, and we hope the teen can go back to school safely in September but we wait and see what is decided. Whilst she is coping well with learning at home and her school has been excellent in their support and teaching, she is missing out on being at school and seeing her friends and doing normal life and I worry about the long term implications of that. For the boy and me, we carry on homeschooling as we did before this all happened but we can't go and do our normal activities and we don't know when that will be allowed. He seems to be ok most of the time with this but has moments of meltdown and sadness where he feels he has had enough. I can't blame him and we try to help him cope as best we can. The boy has been offered a place at a ballet school to do junior associate courses but we don't even know when and if that will start. It's tiring and frustrating.
We don't plan to include someone in a social bubble. We don't have anyone we know that would want to join our chaos, and to be honest the idea of meeting people at a distance that is allowed, I find more stressful than not seeing people. I just want to do normal and my brain can't process anything else. We might take a trip to a zoo when they open, as a way of seeing how we feel about a small semblance of normal life, but we haven't decided if that will work or not yet. The boy and I are booked to go to Kew Gardens next week for an outing, the first time we will have been anywhere since March when we locked down, which I am partly excited about and partly anxious about.
We can't see friends properly, Zoom calls continue.
It's hard. Some days we are ok, and some days it sucks. Our marriage is doing ok, but we are definitely feeling the strain. of having little time alone, and putting up with each other 24/7. The kids swing between coping well and making me proud, to being so feral I have been tempted to google "are there any boarding schools open during Covid19?'.
And we carry on.
The summer holiday looms and I have no idea what I will do with the children for 6 weeks when we can't go anywhere or do anything. I think many many parents are facing that.
What a time to be alive, to have to work, parent, manage relationships and life? What will life look like as things ease? I almost feel like easing back into life will be a shock we can't cope with, so easing back in gently and slowly will be how we will manage.
I won't share anymore posts updating, unless there is a dramatic change.
For now, we carry on Life in Lockdown and all I really want to do is see freinds, take the hysband out for dinner alone, get my hair cut and get a dentist appointment. These things I will not take for granted when I am finally allowed.
How is Life in Lockdown looking for you and what are you facing?