*This is a review post*
We are big fans of fun, entertaining, watchable movies and Trolls World Tour fits that bill and has been a movie we have thoroughly enjoyed in our house. Even my too cool for most things teenager enjoyed watching it.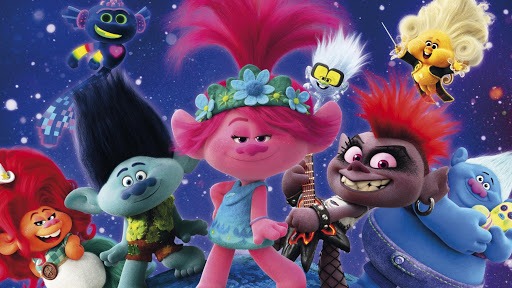 DreamWorks Animation presents TROLLS WORLD TOUR, a music- filled, exciting adventure that's sure to make the whole family sing, dance, and have fun again and again. Join Poppy, Branch, and the rest of the Trolls in the all-new Dance Party Edition exclusively on Digital 13th July 2020 and on 4K Ultra HD, Blu-Ray™, and DVD 27th July, 2020 from Universal Pictures Home Entertainment. The Dance Party Edition includes an interactive dance party mode where viewers are introduced to dance moves to learn while they watch the film, lyrics to sing along, and surprises featuring their favorite characters! This special Dance Party Edition includes bonus content, such as an exclusive original short film starring the unforgettable Tiny Diamond, deleted scenes and behind-the-scenes exclusives with the power-house musical cast of Anna Kendrick, Justin Timberlake, Kelly Clarkson, Mary J. Blige, George Clinton and many more. This fun and entertaining family film is the must-own movie of the summer.
This a fun filled, musical, make you want to sing along movie, with all your favourite Troll characters back for another adventure. My kids told me off for attempting to sing along in any form, but it's a great for all the family movie that is also not scary either. Trolls in some movies are scary, but we all know these trolls aren't.
Queen Poppy (Anna Kendrick), Branch (Justin Timberlake), and the rest of your favorite Trolls are back for another musical adventure that's bigger—and louder—than ever before! In TROLLS WORLD TOUR, Poppy and Branch discover that their kingdom is only one of six musical realms—Funk, Country, Techno, Classical, Pop, and Rock—that were once united in perfect harmony. When the power-hungry ruler of the Rocker Trolls threatens to silence all other music so her tribe can reign supreme, Poppy and Branch must embark on an epic quest to unite the realms of Trollskind, before the songs in their hearts are lost forever! The film is currently available for early viewing on a wide variety of popular on-demand services as a premium rental offering.
We think it's a brilliant movie and you should get your hands on a copy.
OWN IT ON DIGITAL 13 JULY 2020
4K ULTRA HD, BLU-RAYTM AND DVD 27 JULY 2020
FROM UNIVERSAL PICTURES HOME ENTERTAINMENT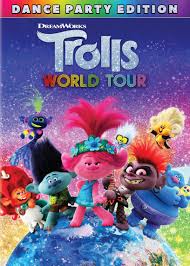 You can download some fun activity sheets if you are a Trolls fan, by clicking here and we also have a copy of the DVD to giveaway too. All you need to do is tell use who your favourite Trolls character is in the comments and why and click on the link below to enter. Good luck and happy watching!
Trolls On Tour DVD
Terms & Conditions
Giveaway ends 17/08/2020
UK entrants only
No cash or alternative prize available
All entries must be completed. Spam entries will be deleted.
Winner will be contacted via e mail to arrange delivery of prize
Please see our GDPR and privacy rules for info on how we store your data.