*This is a review post. We were kindly sent some eco-friendly cleaning products to try from OzKleen*
Eco-friendly cleaning is a bit of a passion of mine and I am slowing working on making our home and garden greener and reducing the impact we have on the environment.
I am not someone who has the time or capacity to make my own cleaning products, although I admire those that do, but I do want cleaning products that do a good job but that are less harmful to the enviroment and kinder to my family (we don't use antibacterial products to clean with generally because there is a link between excessive use of those and exzceam and allergies)
So I was excited to try OzKleen, a brand originally from Australia that says their stuff does a tough job, but are also kind to the environment.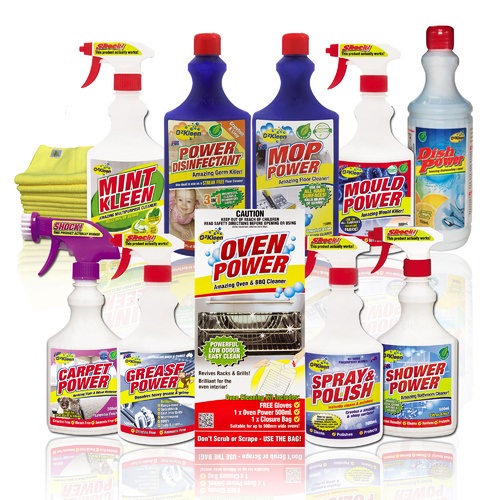 Proudly 100 percent Australian, OzKleen stands out in a class of its own, not just for its environmentally-conscious values, but also because OzKleen cleaning products "actually work". Free from chlorine, ammonia and phosphates, OzKleen's range covers the entire house.
OzKleen's philosophy is to produce a range of eco-friendly, scientifically advanced products that can genuinely help people save time and effort. During the past 20 years, OzKleen has been investing time and expenses to source ingredients that are safe for the long-term user, and so better for the environment. OzKleen aims to ensure that both your house and the environment remain clean. After all if we look after nature, nature will look after us. OzKleen conducts all its innovation and liquid cleaning product manufacturing from its facility in Queensland, Australia. OzKleen offers a safe, innovative alternative to the hazards of many household-cleaning products, so make the switch and have a clean and worry-free home.
Their products are:
Readily biodegradable – very important
Natural Plant extracts/natural ingredients – we like to hear that.
No methylene chloride, perchloroethylene, trichloroethylene or Alkylphenol Ethoxylate surfactants – don't google, these are nasty
Free of environmentally persistent phthalates – more good news
bioaccumulative fragrance components – no fake chemical smells
No phosphates – good
No caustic materials i.e. sodium hydroxide – safe and won't burn skin
Natural preservatives – all good
Non staining dyes – useful to know
Recyclable PET bottle – would be great if we could get refills but recyclable is good
Recycled cardboard – always a win
We tried and tested a multi surface power cleaner and a kitchen cleaner.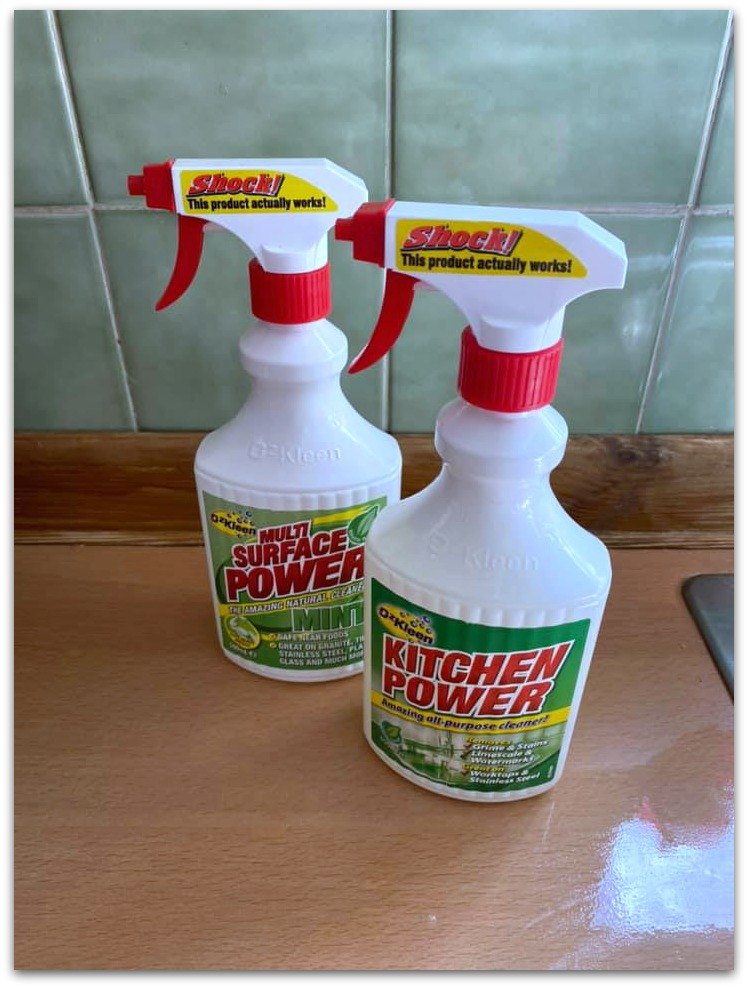 We are a busy working family and our kitchen is the busiest space in our home, I think, so it needs to be kept clean. The kitchen cleaner is great on surfaces, countertops, cleaning the sink area, working through grease, baking mess (dough and sticky flour on surfaces can be sticky and hard to get clean easily), and on our stovetop. It smells pleasant too. I DO NOT like chemical or pine "scented" cleaners so this is definitely preferable to those. It's a clean light lemon fragrance that doesn't overpower.
The multi surface power spray is also tough and hard working and we have found it great for cleaning things like our garden table and chairs, the cat litter tray, and even giving the hard surfaces of the inside of the car a clean down before we went on a trip. It's great stuff and works well on tough dirt and grime.
They have a wide range of safer cleaning products for around the home, from bathroom and carpet cleaners to limescale removers, so you can arm yourself to face the tough jobs around the house.
We have been impressed at how well they work and will keep using them.
Now, if only I could persuade the kids to do more cleaning, I would be totally winning, wouldn't I?
OzKleen eco-friendly cleaning range is available in the UK from Robert Dyas, Wilko, Waitrose, and Costco and are very budget friendly when compared to other cleaning products too.