*This is a collaborative post with Lil Letterbox*
We've all become a victim of the 'we are sorry we couldn't deliver' notice when we miss our parcels. Usually, down to needing a signature, or due to the courier not being able to fit your parcel through the letterbox. This either results in your packaging being sent back to the depo, ending up with that neighbour you've only ever said hi to awkwardly when putting the bins out. Or worse, it may even result in a game of hide and seek when the note comes through with a scribbled note saying, in the garden.
With delayed and missed parcels comes frustration of those who ultimately want their parcels, without the fuss of redelivery. So what's the solution? Packaging that fits through our letterboxes and is also eco friendly? That's where the Lil Letterbox comes in. An innovative solution to prevent missed deliveries. The Lil Letterbox fits through nearly all standard UK letterboxes with ease. Lots of businesses are taking the leap to offer alternatives to bulky packaging and finding solutions that indeed fit through your door. So what items can you already get sent straight through your letterbox?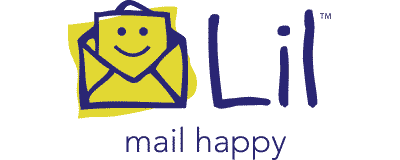 Cake
Bakerdays offer a fantastic solution to sending a birthday cake with ease. Using a tin case alongside letterbox sized packaging which perfectly fits their cakes. The element of surprise encourages the brand to work on creating customer satisfaction, with an easy personalised option in place. Whether you're looking to add a photo or one of their premade designs, Bakerdays offers the option to send a letterbox cake with most of their designs.
Flowers
Sending flowers as a gift began in the 18th century by Charles II of Sweden as a form of conversation, where each flower had a different meaning, therefore being able to communicate via the flowers alone. What's fantastic about flowers is that without saying words you can still portray a message in the giving of flowers. An example of this includes sending flowers to show somebody you are thinking about them. With Lil Flowers Letterbox packaging you no longer need to worry about the recipient missing the delivery as they will fit straight through their letterbox. A lovely surprise for an unexpected gift. The growth of the floral industry being able to offer this packaging to customers is a great alternative.
Wine
You heard it here first folks, you can now get wine delivered to you, through your letterbox! Firebox now offers wine which you can get straight through your letterbox, ideal after a long day. We think this an awesome gift for a friend and even better as it fits a problem many of us face when it comes to sending gifts such as wine and other drinks.