*This is a collaborative post on how you can easily create monograms with Monogram maker*
My teenager and I recently started our own little at-home enterprise. She's very creative and crafty and has taught herself to sew and use a sewing machine. She has been selling the items she makes locally and via social media, and I have been helping her with promoting her work, organizing payments, and working out the best way to post and deliver items. It has in many ways been a learning curve, for both of us, and there are things we have, so far, done well and things we are working to improve. I think this is the case for anyone starting a new venture.
For us, costs and budgets are an issue. She doesn't have a lot of money to spend on advertising or branding, but she has wanted to be able to have her own logos for her packaging and business cards. Paying someone to create things for you can be expensive, I know this from having someone design logos for my own blog and social media. We both know that we are always excited when a parcel arrives, if we have ordered something, and the packaging shows care and attention to detail. The packaging is the first thing a customer sees so it needs to impress before they are even opened to see what is inside. There are some very famous monograms out there, that we all know and recognize, from iconic fashion brands to the familiar fruit shape on many phones and tablet devices in homes and businesses across the world. I recently learned that the iconic Chanel logo is based on the window shape of the orphanage where Coco Chanel spent some of her childhood, a very interesting perspective on a logo that is classic and world-famous.
A monogram or logo is what people know a business by and is often the thing we remember about a brand or business, and you want yours to be unique and recognizable. You also have to make sure you are not copying someone else's logo or monogram, that could make life very complicated if you do, so when you are planning to create your own, you need to make sure you are not stealing someone else's idea.
So, unique, represents your idea or business, eye catching but not eye watering (let's face it, there are some logos out there that really don't work well and are not pleasing to the eye) prints well, and also works well in terms of using on social media (I have made that mistake before, creating a design, then realising it doesn't work when viewed on a screen)
A fairly long list of requirements…
But we solved most of them using a free monogram app from Monogram Maker and have found it incredibly handy to be able to take our time to design and create logos and see what works for us.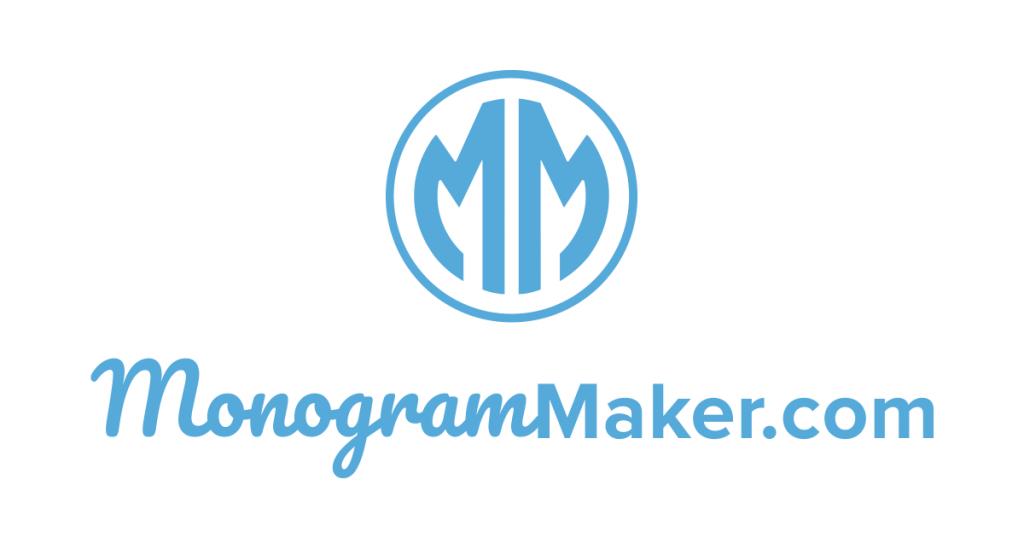 We had some ideas in mind, for what she wanted, and she wanted something simple but pretty. It's very easy to make a monogram complicated and overdone, so you do need to think about your target audience, what looks pleasing to the eye, but also what message you want to convey. Her creative business is called "Emily Makes" so she wanted something with those initials. Her nickname at home is "Em" so she thought those initials would work well.
We had a lot of fun coming up with ideas and a few minor disagreements, or what we call "creative discussions" about what worked and what didn't and what I think looks good and what she thought was better, but we also had fun trying out ideas. Because we print the monograms on labels and card, they need to be clear, crisp and eye catching so we had to bear that in mind too.
We eventually came up with five monograms and THEN we had to choose which one we liked best.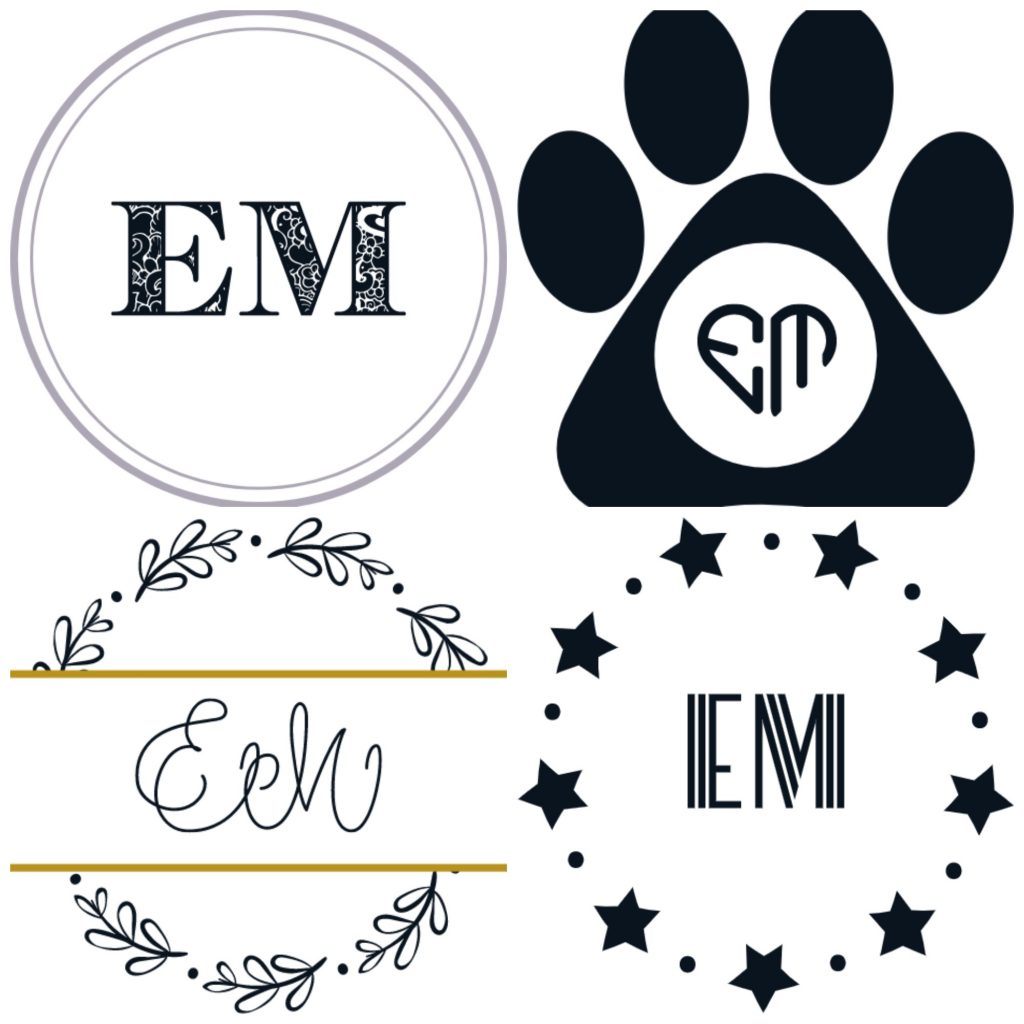 We experimented with colour, font, and designs until she was happy with what she wanted. We thought about adding a pawprint, but then decided it was not quite right. She wasn't sure if she wanted colour, or black and white, more simple, but in the end, we decided on a good compromise that looks great on stickers and labels.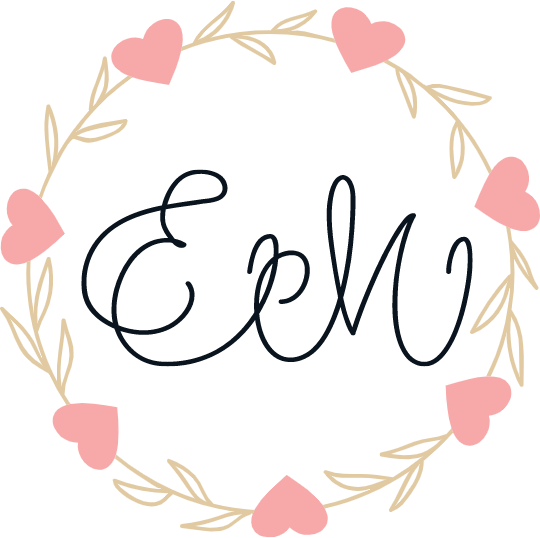 We love it. Simple, pretty, prints well, and she feels it represents her little enterprise well, and I was pleased with how easy and efficiently we came up with a logo that worked, with almost minimal drama (and if you are a mum of teens, you know that often there is drama!)
The next stage in our journey is getting her registered for VAT and a few other things. I have a feeling that won't be as easy as this was, but at least it's one thing off our to do list as her business grows.
What do you think of her new logo?
Have you ever created your own? Tips and tricks are always welcome.