*We were kindly sent a Gross Science kit to try out and have some gruesome fun with at home*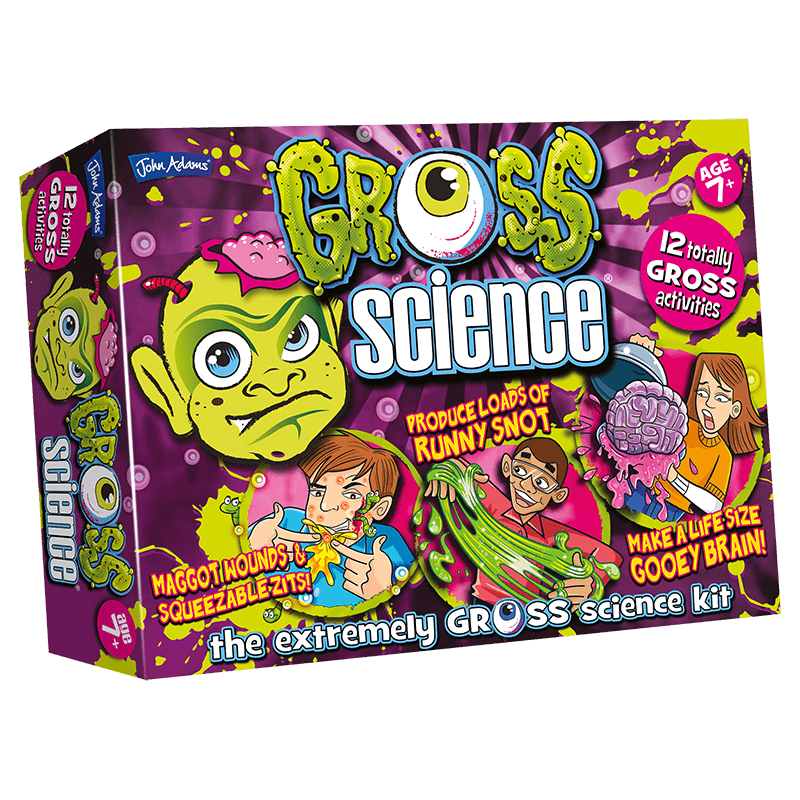 Stumpy the Odious Ogre; welcomes you to Gross Science, the totally awesome kit that will take you on a voyage of discovery of just how disgusting the human body can be.
You can perform 12 horrid, yucky activities that will teach you about things such as how farts brew, what a poo is made from and how one is formed, why scabs and boils form and make your own, how you can make a life-size bouncy eyeball and wobbly brain, how you can make edible skin.
Whilst at the same time having loads and gooey, sticky, gross-out fun.
Suitable for 7-9 and 10-12 from John Adams Toys, this is a disgustingly fun kit that helps kids to learn some science basics and be creative at the same time.
As a homeschooling parent I am always on the look out for kits like this to mix things up and make it a bit different. I love science and my son does too, so we were well up for the challenge.
There is a small level of parental supervision needed because, it's a science kit, but this is a great activity for learning or just fun. I did help, but mainly because I wanted to and not because I was needed.
The kit comes with everything you need, and anything extra are things you would find in your home, in your pantry or bathroom, so it's not complicated to use.
We have had a lot of fun so far making slime that produces the most genuine sounding farts, great for shock factor and making amusing videos too. Learning what turns basic chemicals into slime is interesting as well.
We also learned how eyes worked and made a "fake" eyeball. It's rather realistic in a slimy sort of way and I keep finding it left in random and strange places, which is always fun…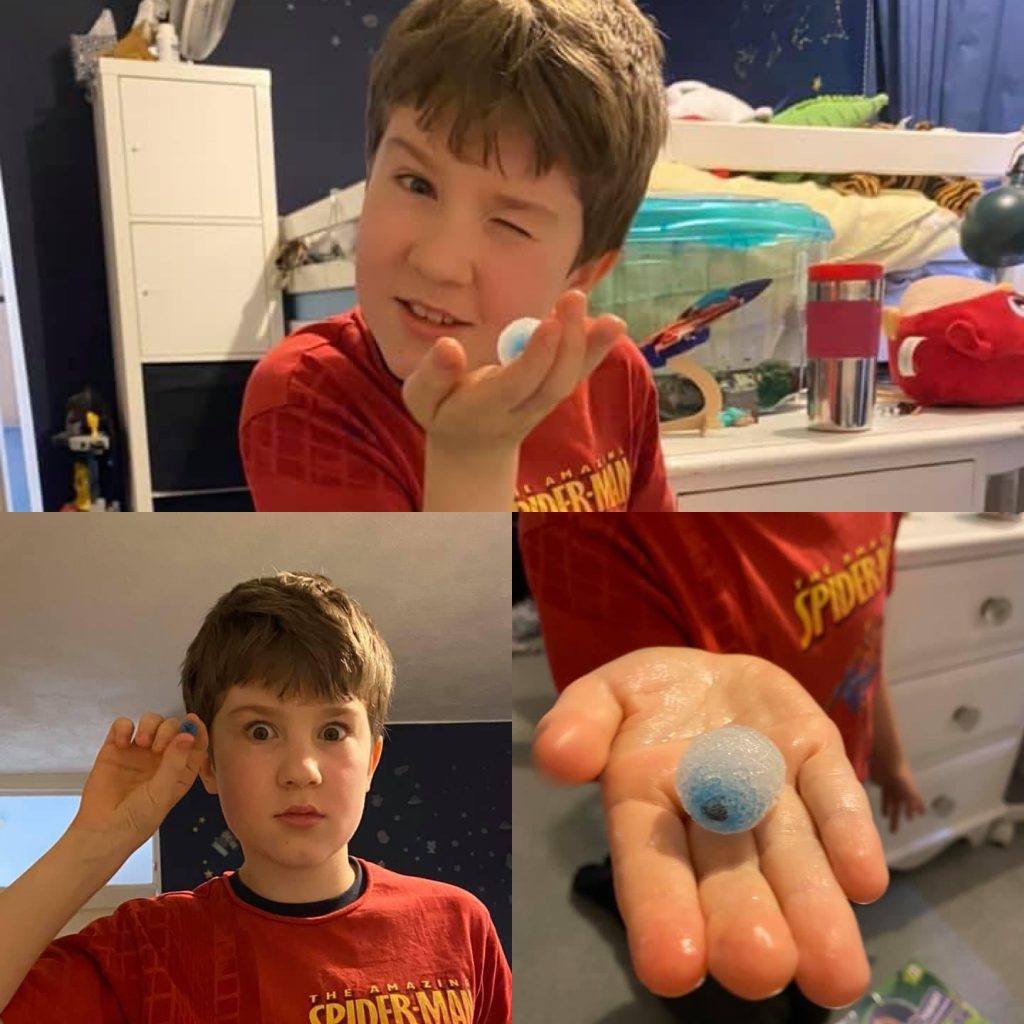 Our current project is a creepy skull with the slime we made, and it's perfect for Halloween, too.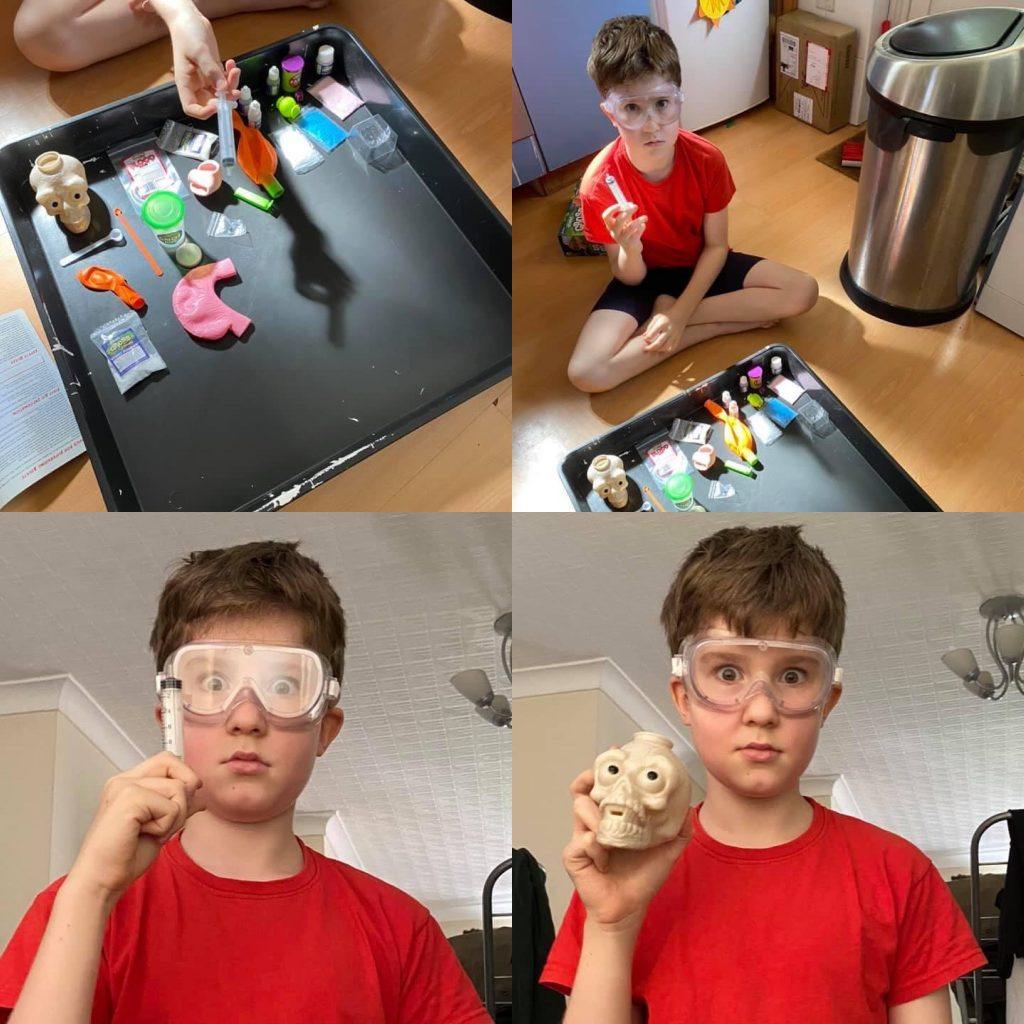 This is a really brilliant kit, that provides real value for money and learning time. Sometimes learning can be a bit boring but kits like this make it much more interesting and at £12.99 it also make a great gift for someone for a birthday or Christmas too.
Now, about those eyeballs I keep finding around the house…