*We were kindly sent a set of Shaky Pop Nails to glam up our nails and review*
My teen is a huge fan of nail polish, nail glitter, and doing her nails and also mine. She is far better and more patient than me at painting nails, and when she can (in the school holidays and half terms) she loves to experiment with different looks.
Shaky Pop Nails is a great little kit for making glittery fun nails.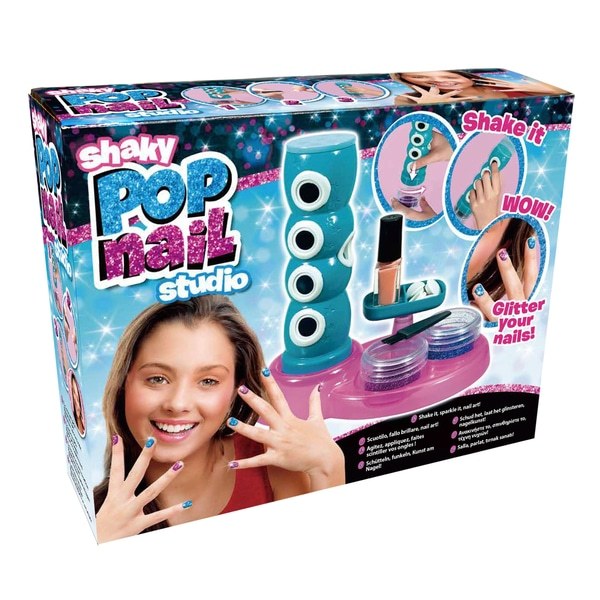 You get a whole kit to create the latest nail looks and it's easy to use.
Nail glitter applicator, 2 glitter pots, 1 Nail paint, 1 Brush, 1 Nail Studio Stand
Apply glitter to nails using the fun 'maraca' style applicator
Paint your nails with the polish, then shake in the applicator for 10 seconds to add glitter
Choose your favourite coloured glitter, put it into the container and screw it on the shaker tube
Paint your nails with the base coat and put your fingers through the holes and… shake it
Contains 2 colours of glitter
Storage stand included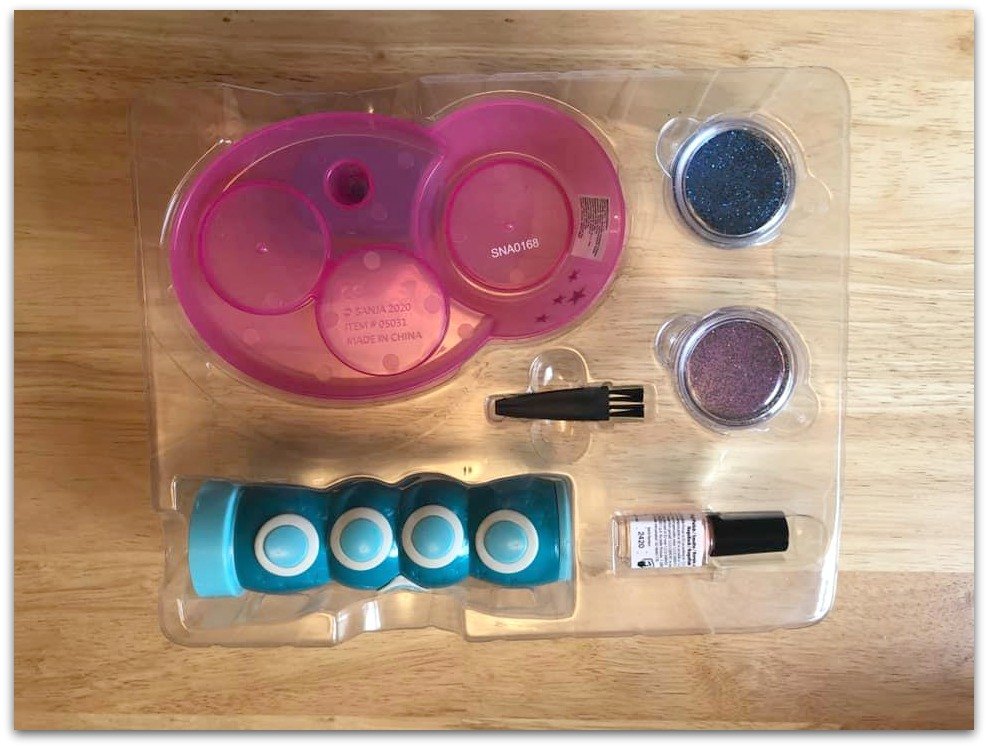 Simple pick what colour glitter you want to use, and then use the little pot full of that glitter and shaek some glitter onto the bottom of the Special Shaky Glitter Applicator.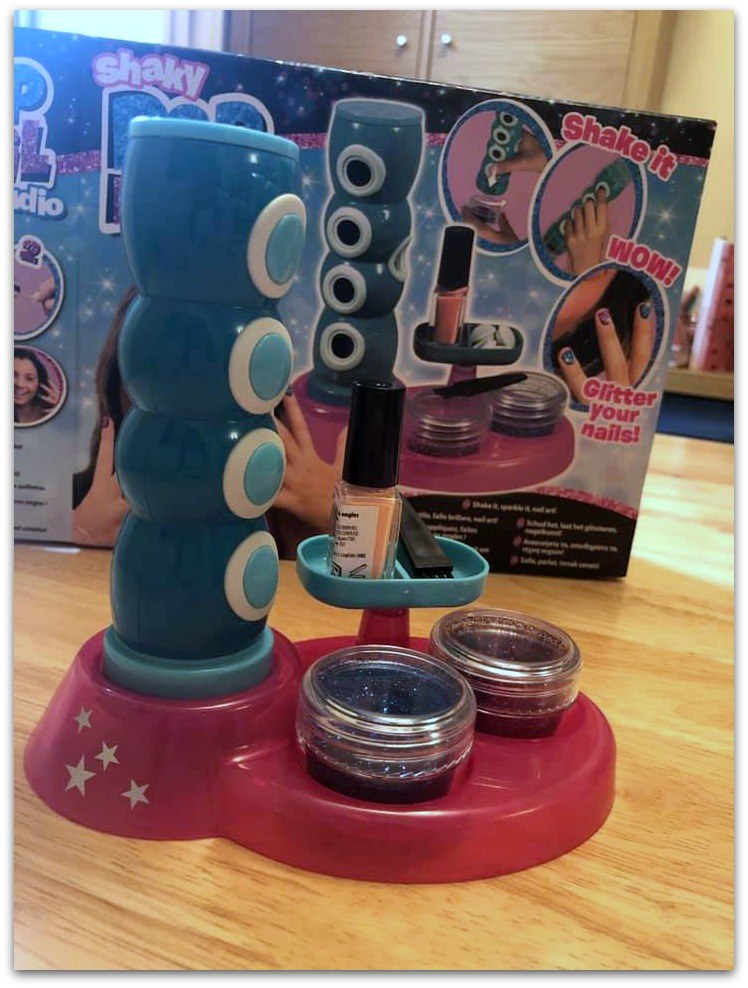 Apply a thin even layer of nail polish onto your nails then before it starts to dry pop your fingers into the slots in the nail shaker.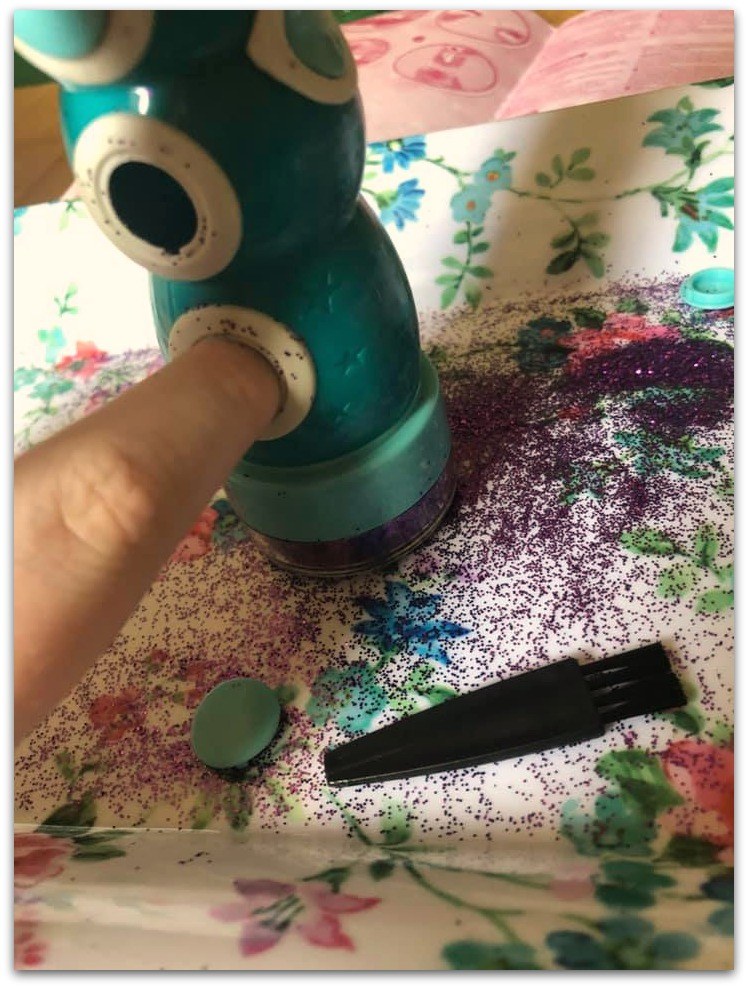 Then shake so the glitter distributes onto the nail polish.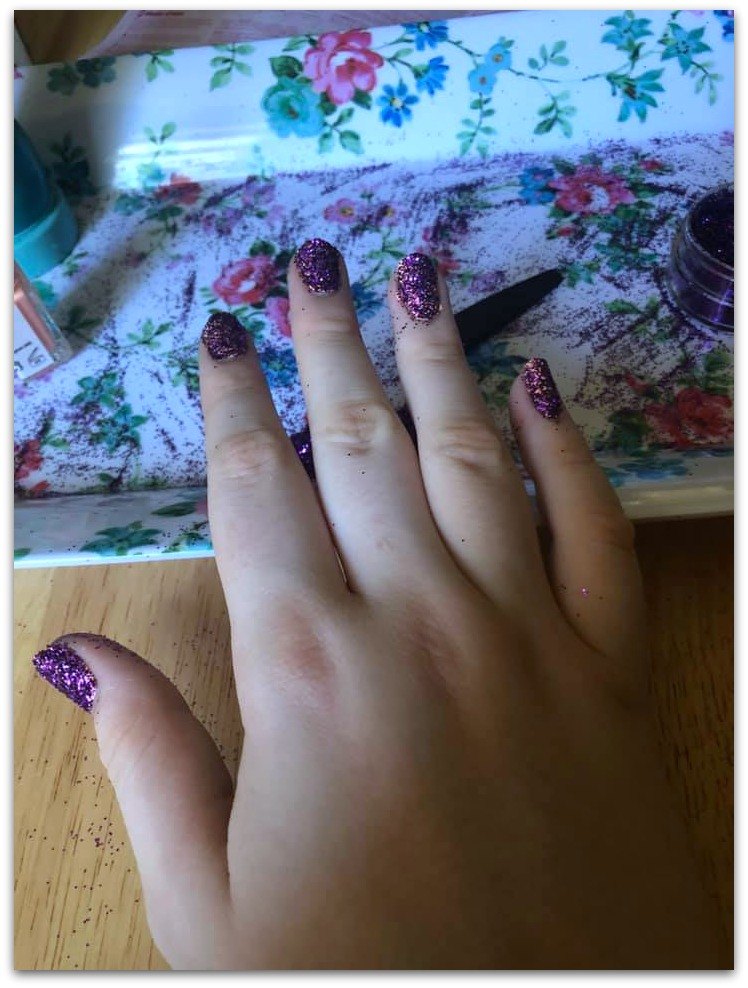 And voila… glittery nails. You can mix it up with the glitters and use other nail colours. It's a fn way to get glittery, glam nails.
It is a little fiddly so younger kids might need a little bit of help to get their nails painted and adjust the glitter to work but it's pretty simple to use and creates some fun effects.
Shaky Pop Nails are available from Smyth's Toys and are a great idea as a gift for someone with a passion for making their nails look extra glittery. The only problem we have is that the husband (aka Dad) is a bit of a glitter phobe, but he's not getting his nails done, so we don't worry too much about him.