*Fiesta crafts kindly sent us a fun mask making kit that meant we could be more unicorn*
If you are looking for something fun and easy for kids to do, with a little adult help, for dressing up or just to add some fun creativity then a mask from Fiesta crafts might be just what you need. I am rubbish at crafts so I am always on the lookout for things that help the kids and I get creative that don't require me to have to come up with the magic.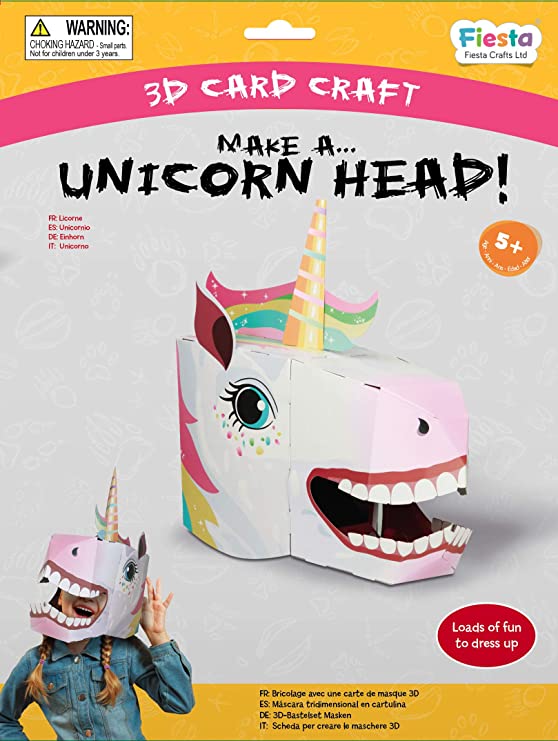 These are fun sets and whilst of course, you want to be. more unicorn, they do have other animals to create, so you can collect them all.
You don't need any glue, scissors or extra bits to make the mask, it's basically self assemble, and whilst littler fingers might need a hand, for older kids and even adults it's super easy to put together and assemble.
Crafts sets for kids to make a full-head 3D mask costume
Perfect for dressing up games, fancy dress parties
Vibrant Colour print on durable, reinforced card
Super fun activity for kids when making the card craft head mask
Combines two favourite play activities: arts and crafts and dressing up. Let imaginations flourish
My kids think these are brilliant and fun to put together, and a great activity that produces a sturdy and fun full mask that can be used for all sorts of things from creative to imaginative. They would make a great gift idea and are good value at £6.99 for a mask, so are also within pocket money range too.
As you can see, we decided that Dad needed to be our model for our finished product, we didn't make him, he offered, we promise. We had a lot of fun putting it together and there was some, ahem, squabbling about who gets to keep it.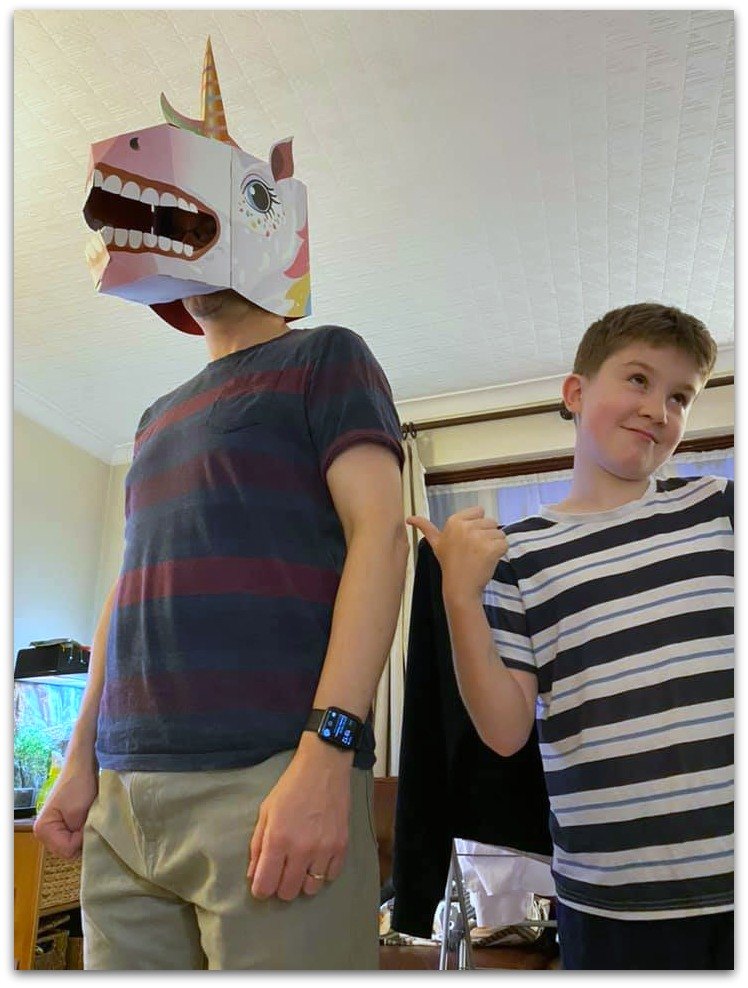 Fiesta crafts have all sorts of fun crafts and creative ideas on their site, why not go explore and see what you could be making next?