*We have kindly been sent some Hexbug Nanoflash to review*
We are big fans of Hexbug and we get very excited when we know there is a new Hexbug on the block.
When HEXBUG first launched in 2007, the speedy micro robotic creatures became a must-have toy amongst kids of all ages. This year sees the launch of the fastest HEXBUG yet alongside new look HEXBUG playsets– sending them speeding to the top of wish lists everywhere!
Available now at Smyths, HEXBUG nano® Flash is the ultimate HEXBUG and the fastest nano launched to date. The miniature robot is not only super-quick thanks to the power of innovative vibration technology, it also features in-built LED lights to illuminate their path, and kids will want to collect them in every colour. Unlike other HEXBUG toys, the HEXBUG nano Flash® comes with unique brightly coloured tracks and rubberised walls so that kids can create lots of different hybrid habitats and obstacle courses by bending into different shapes and sizes.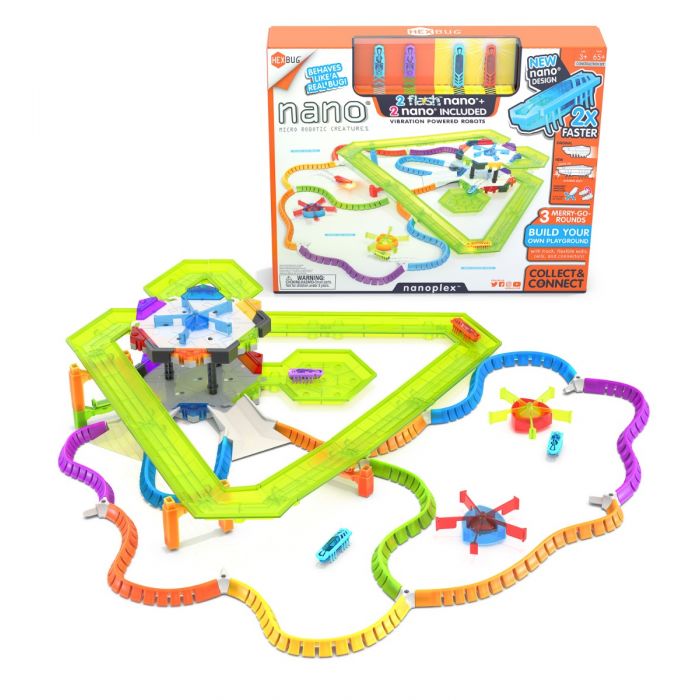 The concept is simple but when you get creative you can set up almost any shape of the track and let the bugs go wild and they make a great birthday or Christmas gift and their sets start at pocket money value and go up to ideal as a gift to add to a collection.
We love them because they are simple to set up and easy to use, don't need batteries and they provide hours of fun and entertainment.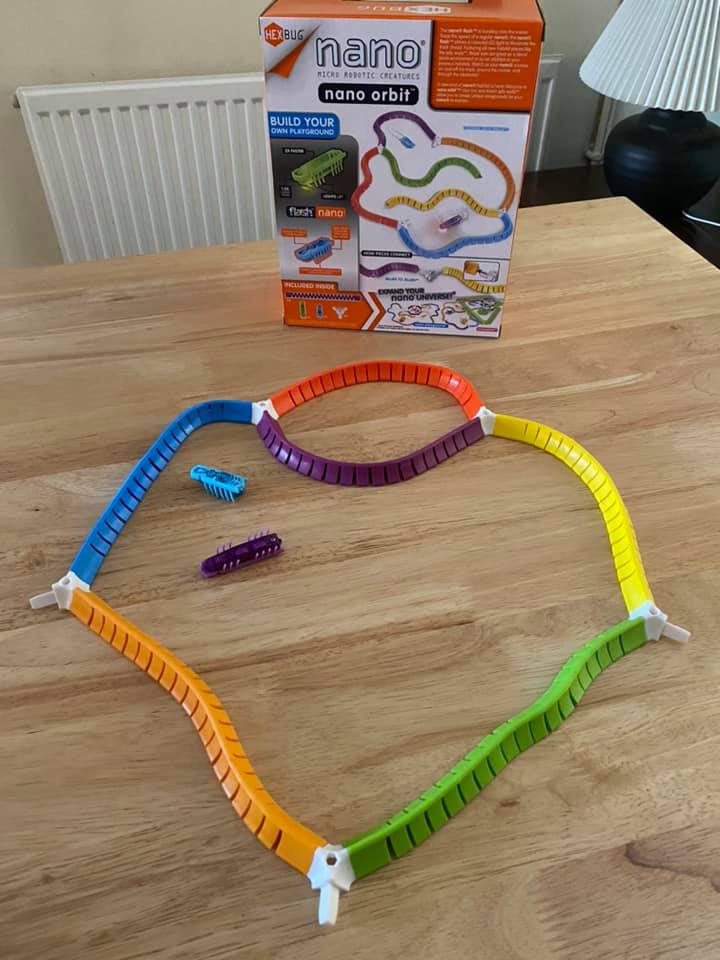 They are very versatile and can be set up anywhere you have a flat surface and played with easily. They don't take up too much space when stored and can be played and tidied away, but never get boring.
The flashing Nano bugs add to the fun and make it even more exciting to set up and play, and give an exciting added effect to your Hexbug collection.
If you haven't played with them before, now is the time to add them to your list and get your hands on them.