*This is a review post. We were kindly sent Bank Attack to review*
We are always on the lookout for fun games to play as a family and Bank Attack is a perfect family game that will challenge your skills and make you realize just how ruthless your other family members can be. Are you working with them or against them? Play Bank Attack and see…
A new, fun, fast and furious skill using game, from John Adams is ready to challenge you. I am not known to be a fan of games, but this game is a lot of fun and even I got in on the spirit of things and thoroughly enjoyed it.
"Can you crack the vault and get the 50 million dollars? You have 5 minutes to pull off the heist of the century! Bank Attack is an intense and addictive cooperative new game, where you work together as a team to crack the vault and release the gold hidden inside! Each person is assigned a role, you then use and swap tools, making sure you press buttons at the right time to open the vault before the alarm goes off! Five levels of play plus one bonus level, each increasing in intensity and challenge."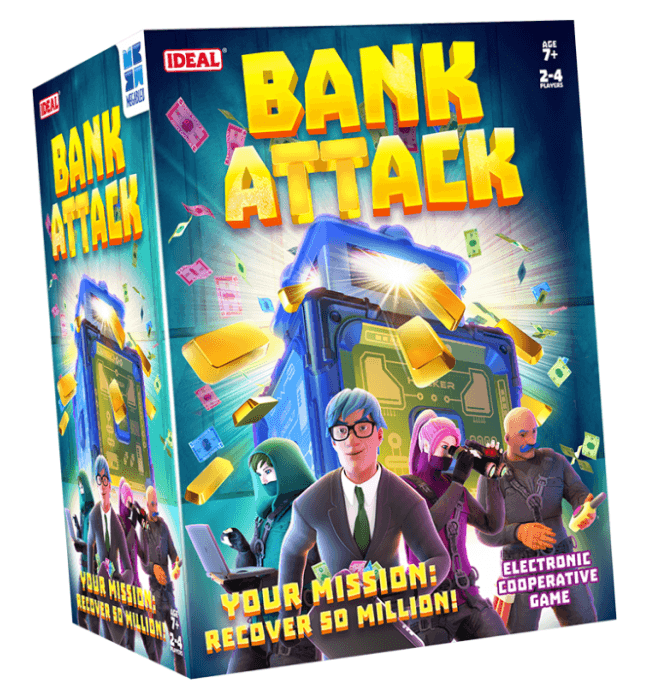 This is a BRILLIANT game. I was a little nervous about the boy playing because he tends to take games VERY seriously and isn't always the best loser (the husband says he gets that from me, thanks dear!) but he loved it, and we had so much fun playing.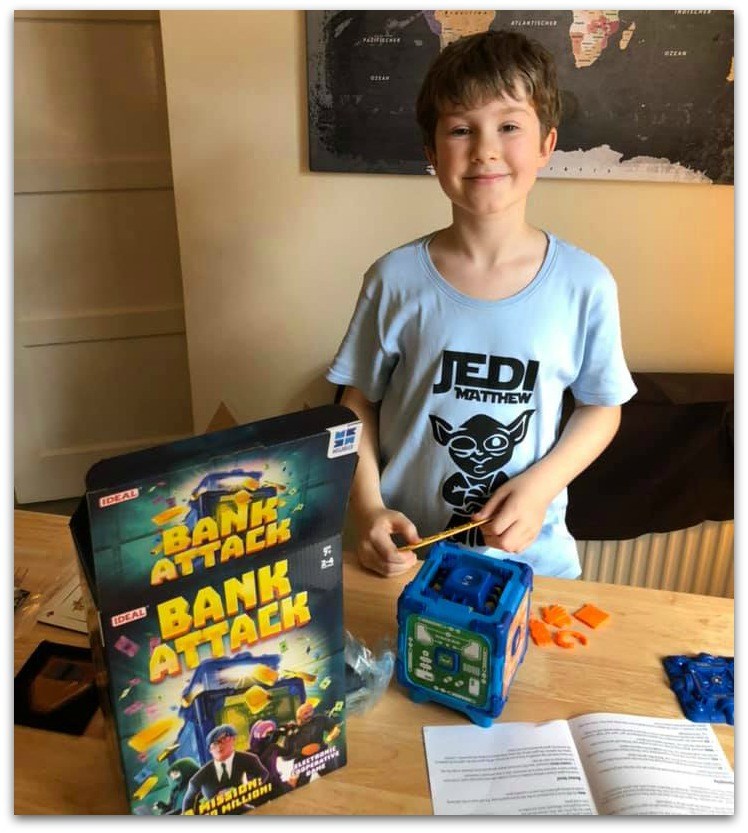 Getting all set up. He might look like butter wouldn't melt but he's a ruthless game player when he gets going.
It is a game that you do have to focus and concentrate on and you have to make sure you are on time pressing your buttons or you face disaster and it all goes wrong. It's a great game for teaching cooperation and working together. It is rather funny when someone makes an error and a button doesn't get pressed on time, but it's great fun to try and beat each level, which gets harder and harder as you progress. You get sound effects and warning noises which add to the atmosphere and fun.
It takes a few minutes to set up and you do need to make sure you read the instructions and pay attention to what you are doing, and I would say it's probably better for kids aged 9+ in terms of speed and mind agility but a younger child could play with help.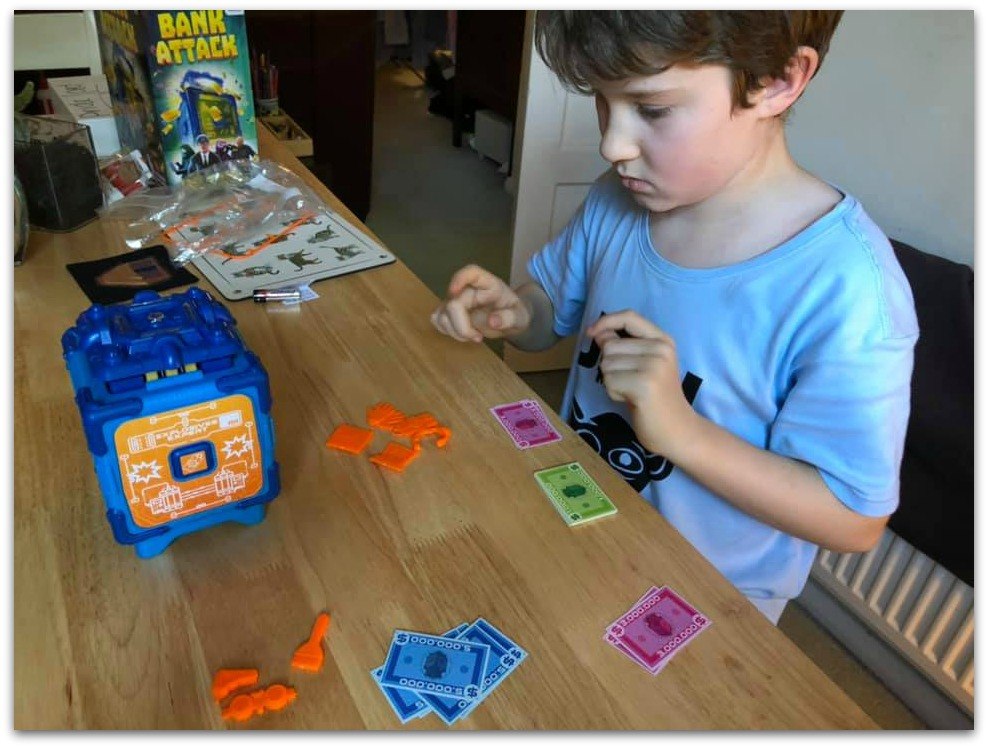 This is a great game for family fun, or for if you want something different after dinner with friends, and would make a fantastic gift for Christmas, as something different from the usual board games.
I think this is a game we will play again and again and will be pulling out on Christmas Day to keep us busy and help us burn off Christmas dinner.
If you would like to win your own set of Bank Attack, then you can. We have a game to giveaway. Simply comment on this blog post sharing why you would like to win it and then click on the link below to complete your entry.
A winner will be chosen on 26th November and contacted via e-mail. Please see our GDPR and privacy policy for details on how we collect and store your data and T&C's via the entry link.
Good luck. At least you can pretend to win millions, even if it isn't real life…
Bank Attack Game Giveaway