*This is a review post. We were kindly invited to try Gigantosaurus at home*
My kids love new interactive games they can play on our computer and Gigantosaurus has arrived on the scene and is keeping us busy enjoying and exploring everything it has to offer.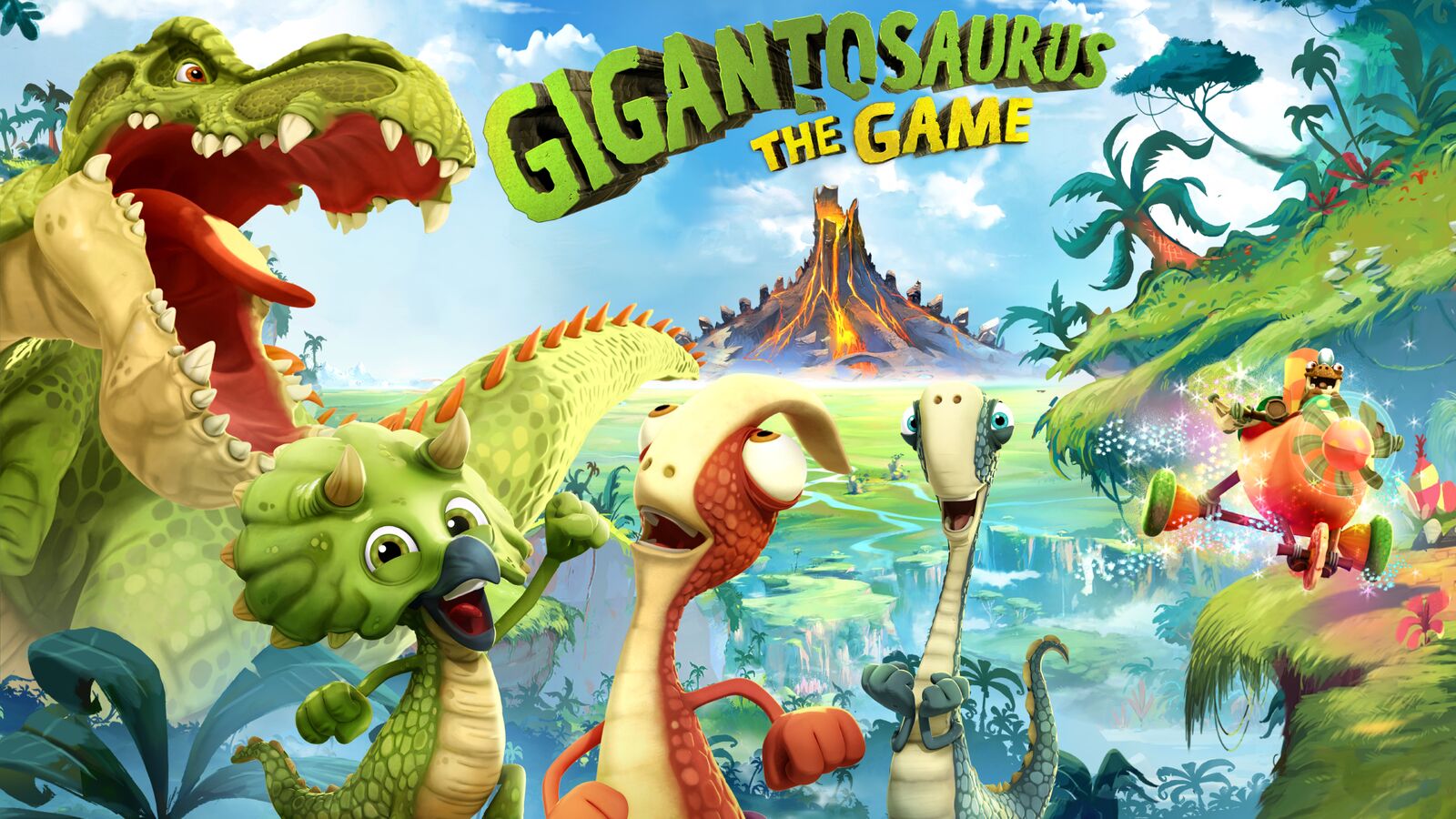 Brought to you by Outright Games, the leading publisher of interactive kids entertainment who work with some of the biggest names in the world including Disney, Nickelodeon, Cartoon Network, and Dreamworks Animation. Together with multi award winning animation studio Cyber Group Studios, Gigantosaurus: The Game is an all new roarsome 1-4 player adventure based on the world of the hugely popular Disney Junior CGI animated show 'Gigantosaurus'.
You can see a little taster snippet here
Players can explore and race across vast, prehistoric worlds in a one-of-a-kind dinosaur adventure full of secrets, puzzles and epic racing levels that can be enjoyed with 1-4 players, perfect creative entertainment for families and their kids to play together.
It's quite fast-moving and keeps you on your toes, which we quite enjoy. The boy is a bit of a master at games and he says he likes it because it's "speedy and challenging". The animation and characters are great and it's eye-catching does have the potential to be slightly addictive. You can play alone, or as a group, and we have enjoyed solo playing and family competitiveness too.

It's a great game, very safe to play, well designed and compatible for a variety of ages to enjoy. It would make a great gift for someone who enjoys adventure games or faster-paced exploring games or something that the whole family can play and enjoy together (although I cannot promise you won't all get fairly fierce and competitive, ahem!) We are going to enjoy some dinosaur fun and adventures for a long time to come, I think.
Gigantosaurus is out Now on Nintendo Switch, PlayStation 4, Xbox One and PC and you can find it here – https://amzn.to/2WD3MnS
You code win a code to be able to access the game on Gigantosaurus – the game for Switch/PS4 or Xbox One.
Simply comment on this post and tell us which platform you would want to play Gigantosaurus – the game on and what you like about the game?
Then click on the link below to enter…
Gigantosaurus – the game for Switch/PS4 or Xbox One
Terms & Conditions:
Winner will be chosen and contacted on 27th November 2020
No cash or alternative prize available
Winner will be contacted to check details of what platform they wish to play the game on and sent a code
Winner has 28 days to claim prize after contact, then a new winner will be chosen
Game is available on Switch/PS4 or Xbox One – if you do not have access to these platforms please do NOT enter the giveaway.
Please see our GDPR and privacy policy for how we store and manage your data