We love bubbles in our house and bubble mix is something I use a lot at work. Bubbles are something most people love. We even had bubbles instead of confetti at our wedding, I love bubbles that much.
Bubbles are a great sensory activity for children of all ages and are cheap and easy to make, and play with.
 A year or two ago we went to a talk on bubbles, that was fascinating, and very educational, both for the children and adults. They talked about how bubbles form, keep their shape, why they have a rainbow appearance. I learned that apparently adding a small amount of glycerin to the bubble mix helps form stronger bubbles and makes them last longer.
I tweaked the recipe they gave us, and this is what I use, when we don't have any ready-made bubble mix in the house, or when I need a LOT.
250 ml  dishwashing detergent
2 litres of water
2 tablespoons (60 ml) glycerin (available in pharmacies or in the baking section of the supermarket)
Mix together, and allow to settle
(Store in a bottle, or jug, clearly labeled, just to make sure no one tries to sample it as a frothy drink! We use ours up quite quickly but it lasts for a good month, if not being used )
If you let this mix sit for a day or so, the bubbles are really big, and strong. I find that using a good quality dishwashing liquid for great bubbles.
Great for in the garden, at the toddler group, in the bath, or for playtime, or sensory play. I used to blow bubbles for my kids as babies, and now we enjoy them as something fun to play in the garden or learn about for homeschool.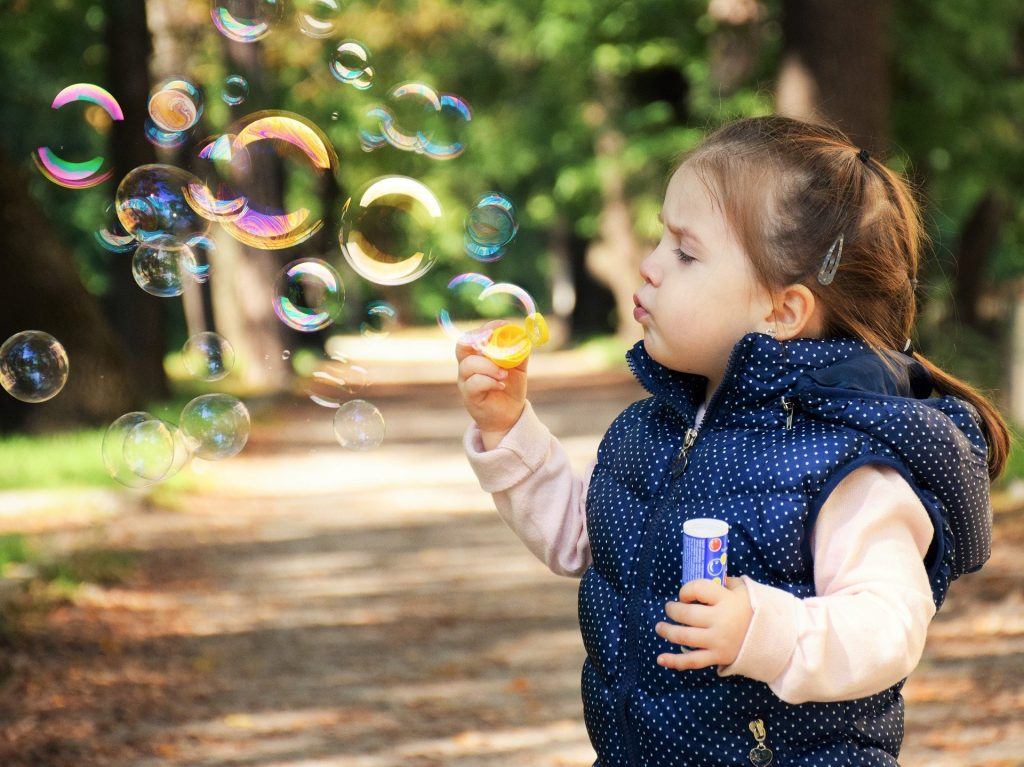 We also have a great playdough recipe you can make at home too, for sensory or creative play.