This is a collaborative post sharing why we love Smart Gym towels from Tesalate. We were kindly sent a towel to review.
I have recently been on a bit of a health kick, and before the summer, the children and I joined a proper health club with a gym and a pool. They love to be able to swim and attend swimming classes and they also love some of the classes and activities there. I have signed up for some exercise classes and knee rehab gym sessions. So far, so good.
Packing for the gym, for me, needs to be minimal faff, convenient, and quick. I am not a person who likes to carry a lot with me, and because I usually go from work to the health club, because it's nearby, I like to travel light.
We have always been fans of Tesalate and their sand-free, quick-drying towels are perfect for days at the beach, family swimming trips and taking away on holiday.
So I am delighted to be able to try out and use their smart gym towels too.
Beautifully designed with their usual clever technology, but made slightly smaller and lightweight for gym or exercise class use.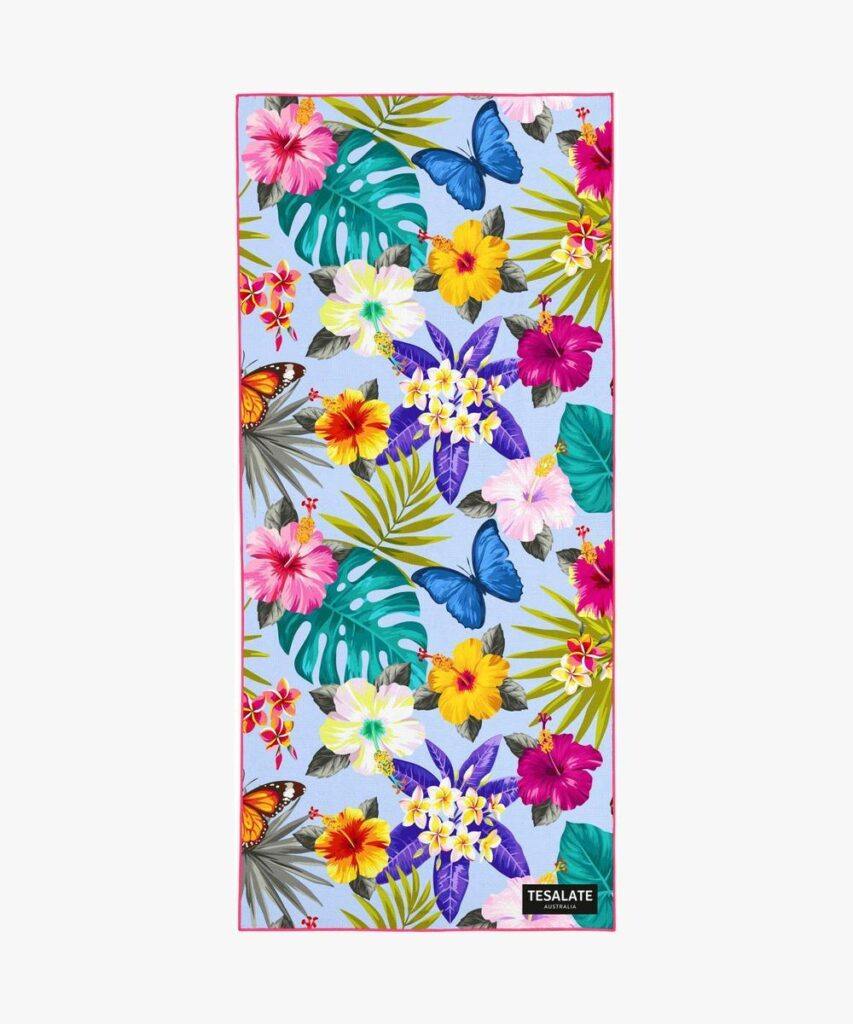 Built for a new world where health and safety are more important than ever. We use patent-pending technology to engineer a safe antimicrobial additive into the very core of our fabric.  The result? A fast-drying, bacteria-killing workout towel that always stays fresh – no matter how intense your sweat sesh. Lightweight, compact and the perfect size for every activity. Our designs keep your style on point from the gym, to the studio, to the court. 
Perfect size: 100cm x 45cm
Compact and lightweight
Ultra-absorbent
Rapid-drying, half the time of a regular towel
Handy hook, hang it anywhere
Because they are Tesalate, you are getting a beautifully designed towel, with crisp colours and fabulous designs, but you are also getting the practical you know and love. These towels are smaller than their beach towels, so they fold up to go in a gym bag or sports bag easily, and because they dry fast, but still absorb well, they are great for work outs, and for when you need a soft but absorbant towel for during, and after classes.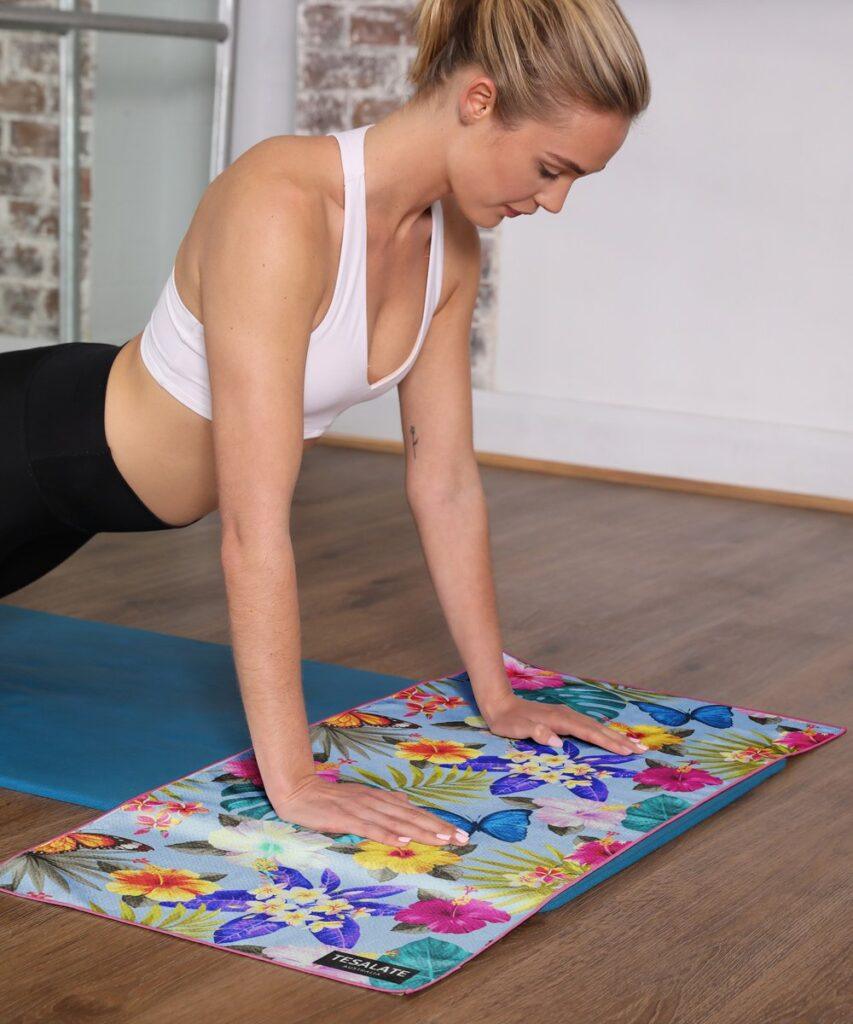 Because I am practical, I like them for their easy washability and their quick drying time. They stay soft and comfortable to use, and but stay looking good too. I also like their bacteria-killing properties. I love the gym and swimming but I like knowing I am warding off a few germs from other people too.
These make a great gift for someone who's a gym lover, and are also practical for family use. My only problem is that my teenager keeps stealing mine. I best get my hands on one for her too…