*We hope this collaborative post on 5 Must-Have Items for Cat Loving Households is helpful to cat owners and future cat owners*
Calling all cat lovers out there! We know you're a special bunch that just can't get enough of your feline family members, so why not put that love of cats on display with some really fun items? Whether you have just one cat in your household or many, or you refer to yourself as a cat person, this list is meant for you.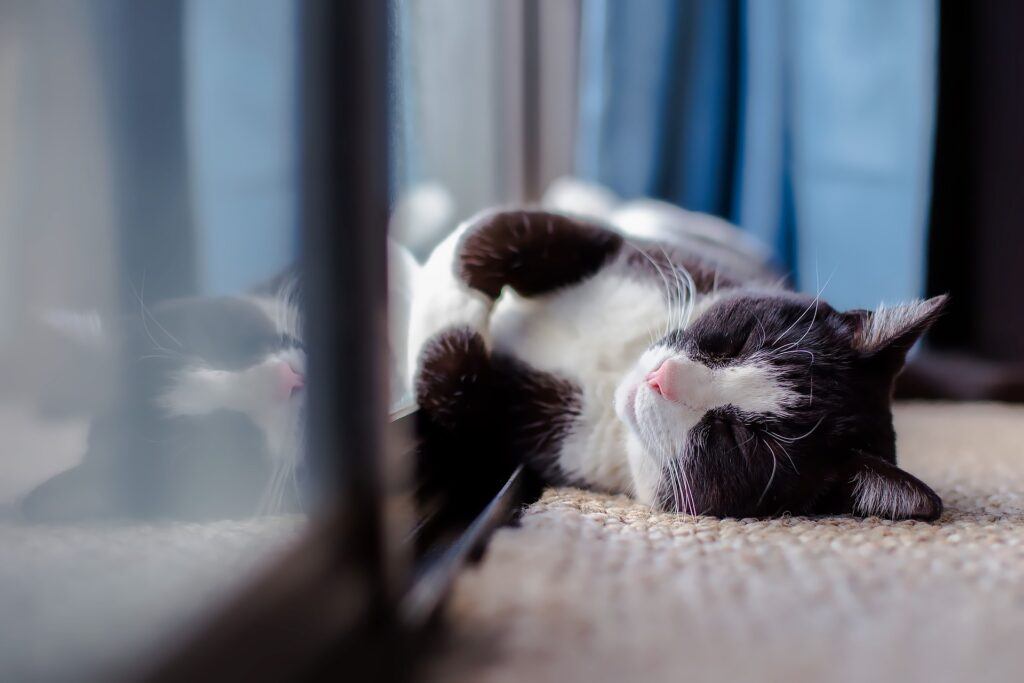 We've gone ahead and put together the ultimate must-haves for anyone with a love of cats. Chances are you'll want to pick up every item on this list as they are all fun, unique, and appeal to your cat-loving personality, and will make your feline family member really happy in the process!
The Ultimate Cat Window Bed
If you have an indoor cat then you know how often they sit and gaze out the window, and like to fall asleep in the sunshine that is beaming through. So, why not give them the ultimate perch – the cat window bed. These look like ledges that you can secure on your window giving your cat a comfy cozy spot to enjoy napping. This will easily become their new favorite place in the house.
A Cat Hammock – Give Them a Place to Hide
If your cat likes hiding away somewhere quiet for their nap, then a cat hammock that can be attached under a chair is perfect. They will still be able to see all the action in the house, but will safely be out of the way.
Install Cat Combs on Wall Corners
How many times have you seen your cat rub against the wall? It's a very common thing for them to do, and unfortunately, it can start to leave marks on the walls. Because you're not going to be able to prevent them from rubbing against the wall, you can instead protect them and make it a relaxing experience for cats.
Cat combs, as they are referred to, can be placed on the corners of walls and look like a comb or hairbrush. When they brush up against them it will feel really relaxing and give them a little brush, all while saving your walls.
The Cat Treehouse – the Ultimate Playground for Cats
Because you don't want your cat to feel bored, giving them a cat treehouse makes good sense. These offer them a place to sleep and hide, as well as test their climbing skills. Many of them also feature scratching posts or boards, which will also appeal to cats. If you have space, you can pick up one or two treehouses so that they can jump from house to house.
Fun Cat Apparel for You
Now that you've picked up some fun and useful items for your cat, it's time to pick up a little something for yourself with some fun cat apparel. Whether it is a sweater with a cat on it, or fun cat-themed socks such as the options available on funatic.com, cat apparel is always a must-have.
Now, the only question left is just how many of these must-have items you'll pick up!