*This is a review post. We were kindly sent some items but all opinions are our own. We hope our tips for Al-fresco dining is helpful*
Summer is coming and it's the season for picnics and eating outside and embracing the better weather. I am only a fan of picnics and eating outside if it's done very well and properly, none of that sitting on damp ground eating boring sandwiches for me, thank you.
For me, eating outside needs to be enjoyable. With British winters being so grim, being able to get out, enjoy fresh air, better weather, the company of friends and enjoy food and drinks is great but you need a few essentials to make it work well.
Something to sit on:
A really good picnic blanket, or better still, decent foldable camping chairs, that are light and easy to carry, assemble, and takedown. You really don't want to be sitting on damp ground or grass.
Bug spray, sun screen, and shade:
There isn't much that needs to be explained about these. Many a picnic or al-fresco dining experience I have been to has been blighted by insects, heat, and sunburn, so you need to prebent or circumnavigate those if at all possible.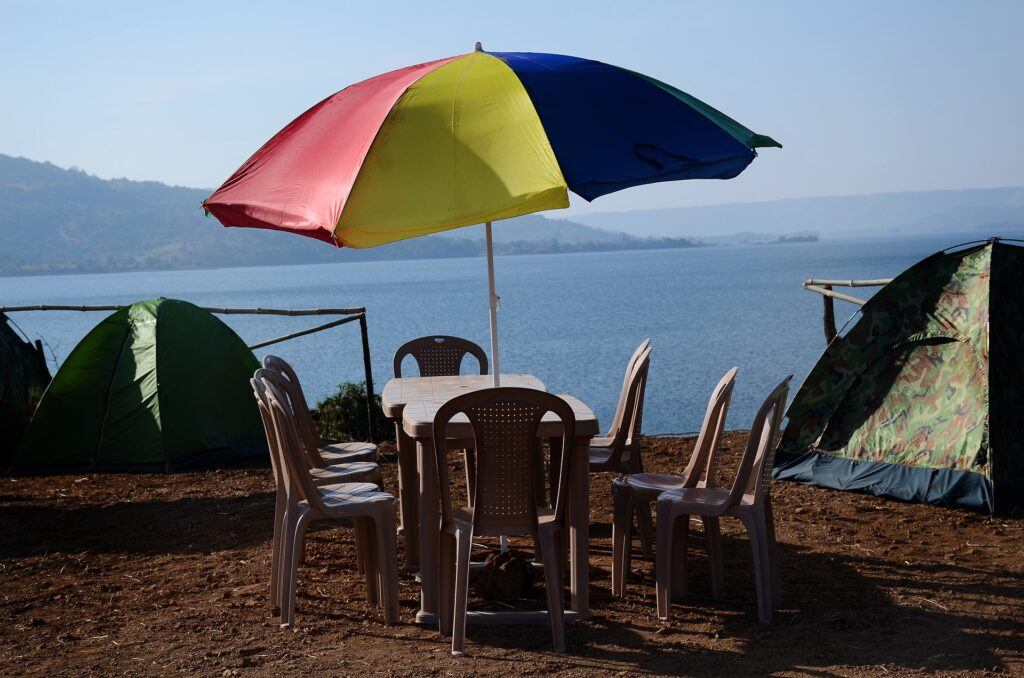 And most importantly of all, good food and drink:
Just like you plan a meal with guests carefully if you are inviting them over to your home, going out to eat at a picnic should also take some planning and thought. Al-fresco dining should be just as enjoyable as any other meal you eat.
I tend to plan to take lots of food that can be shared and nibbled. Good cheese and bread, olives, a salad that can be eaten without fuss, nibbles, and dips. Sandwiches are great but must be well made. Crisps and crunchy snacks go well. I also try to make sure that if children are involved when we eat al-fresco that there is the food they are catered for and well-fed, to prevent whining, and misery on their part as well as the adults looking after them. If you are serving sweet treats then you need to make sure they don't melt, or fall apart due to the weather.
For us, a bbq or "braii" (as we call them in our house, being half South African) is often a great way to eat outdoors and enjoy being with friends and family. It's become a summer tradition and the husband counts the days until the weather is reasonable enough for him to crack open his faithful Weber, give it a spring clean and get it working. Man make fire, man cook meat.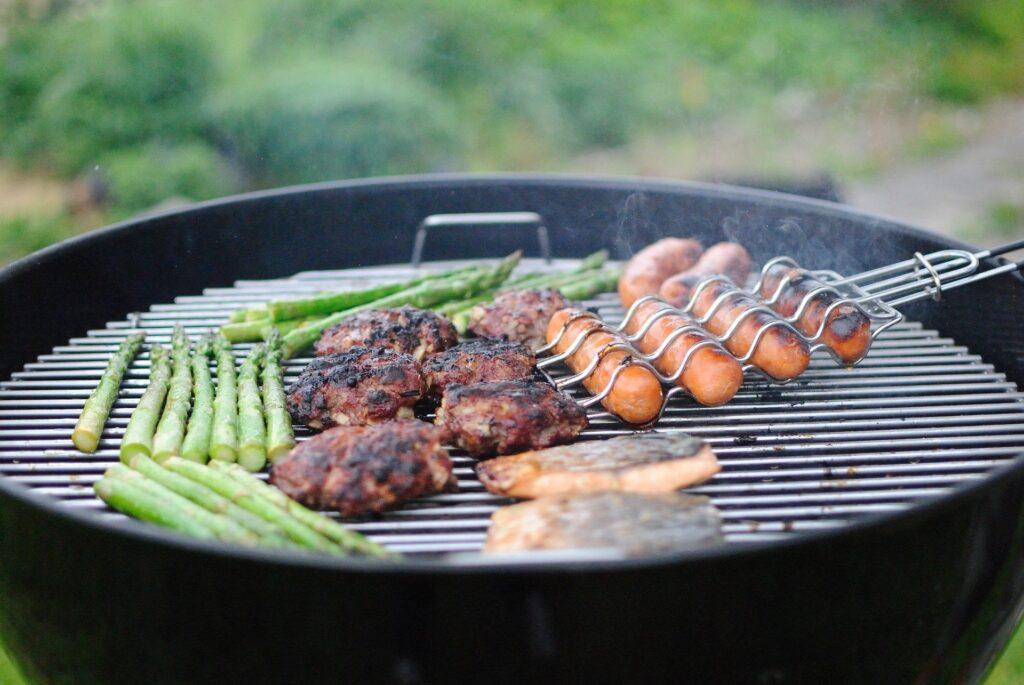 Man also likes to drink beer and when we are hosting or attending an al-fresco meal, we love to have a range of cold drinks that we enjoy. He is incredibly fussy about his beer, but over the years I have found brands he likes and enjoys. I am not generally a beer drinker but for picnics and bbq's, when the weather is hot a light and cool beer is essential I think.
These beers from Round Corner Brewing are perfect. They come in funky smaller cans, perfect for packing in picnic baskets or cool boxes and they have a variety of choices to suit all tastes.
'Hopping Spree'
After a particularly boisterous day at the horseraces in 1837, legendary rabble-rouser the Marquess of Waterford and his party descended on Melton and quite literally painted the town red. Inspired by that notorious spree, this delicious West Coast IPA is a suitable riot of hops, crafted to quench a thirst and quicken the spirit. (Also, European champion IPA for the past two years). 6.6% abv.

'Steeplechase'
With a lovely orange hue, here's a fruity pale ale inspired by a night of horseracing in 1890. Eleven riders took part in a race around Melton dressed in pyjamas – jumping fences and ditches they could barely see, cheered on by a crowd who couldn't see anything! 4.4% abv.
'Drovers'
Drovers have been moving livestock in and out of Melton's market since before the Domesday Book. To this day, on Tuesdays when business is done, you can still find them lingering here to talk heifers over a few pints of this smooth-sipping thirst-slaker of an IPA. 4.3% abv.
'Mackinaw'
Named after the heavy American workwear fabric that shares many similarities with Melton cloth (the basis of the classic donkey jacket) this is a classic stylish mid-Atlantic pairing. With nutty and chocolate notes, it's an American brown ale that's perfect for those chillier spring nights. 5.4% abv.
'Gunmetal'
An inspired take on classic German 'schwarzbiers', Gunmetal's a clean and crisp British lager. Dark brown in colour with a crema-like foamy head, it's also something of a modern classic, having won 'Best Lager' at the International Brewing Awards! 4.8% abv.
'10 Hours in LA'
Using very rare Kiwi 'Riwaka' hops, this Pacific IPA's name is a nod to the notorious ten-hour stopover faced by everyone journeying from New Zealand to the UK. A fiesta of hops, this golden orange beer packs a fruity, tropical punch! 5.6% abv.
They are great for people who don't normally drink beer, because they are light and easy to drink, and not your usual "pub" beer either.
Once you have your drinks, your food, your seating arrangements, your vital necessities to keep things running smoothly, you are good to go. Enjoy your al-fresco dining and make the most of it. Hopefully, the British weather will let us do plenty of that this summer…