*We were kindly asked to review a product from Choc Face for this post*
If you are looking for a really special gift for someone who loves chocolate but you want to personalise it and make it different then Choc Face is where to look. They produce delicious chocolate with images rendered onto the chocolate, for something that's really different but edible too.
Chocface is manufactured in Derbyshire, from a bakery that has been in the family for generations. The artwork and technical spin comes from a remote working team based in the Orkney islands.
In France "Le Chocface" can refer to the shocked look of a footballer (for example, when missing a goal). We however, do not have shocked looks when eating our chocolate, we have the calm, contented look of someone enjoying one of the great joys of this world, filling our faces with chocolate.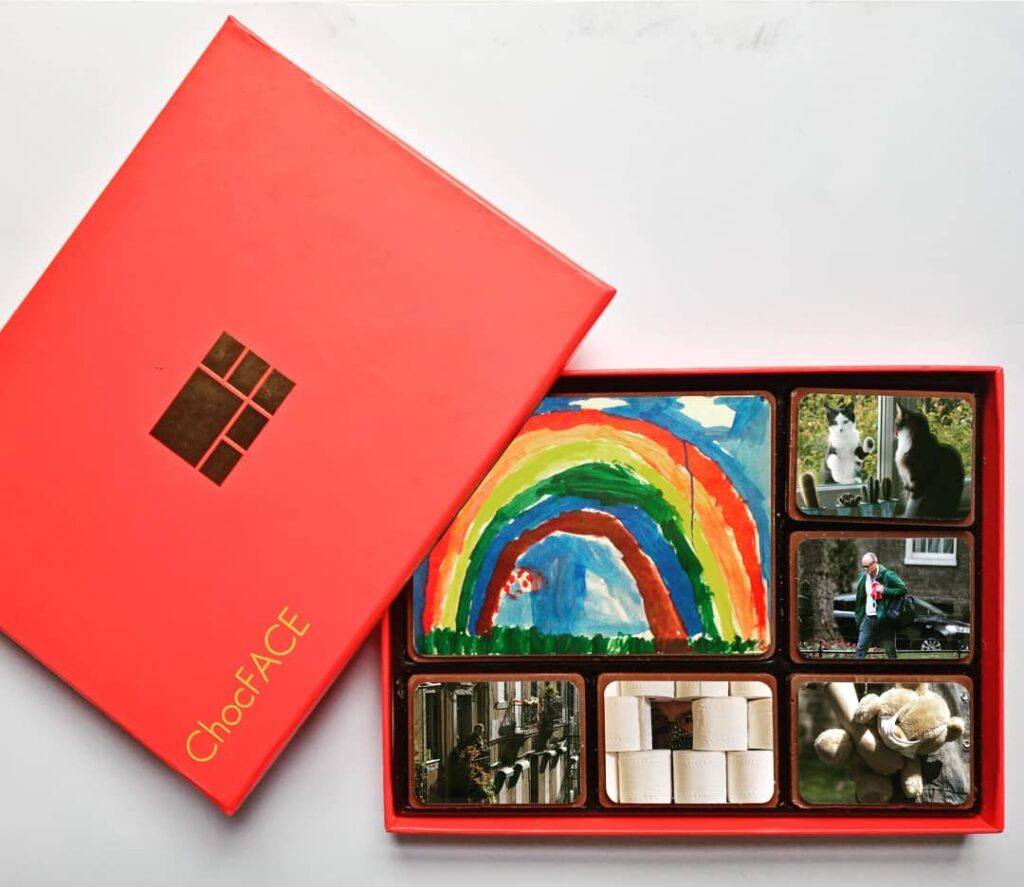 Obviously we recommend eating chocolate responsibly, with regular online pilates workouts.
Choc Face prides themselves on quality and you can either opt to choose one of their many fun and interesting images to add to the chocolate you are choosing or you can personalize it even more with your own image that they then take and layer onto the surface of the chocolate. I have to admit actually seeing the image go onto the chocolate is something I would love to watch, I imagine it's very clever and tech. The chocolate comes out looking amazing and tastes pretty good too.
I am a bit of a fan of pink roses so for me, the perfect slab of chocolate doesn't involve cats faces (don't tell Layla and Jasper I said that) or even my family (don't tell them either) but flowers. I was intrigued to see how it would turn out and what the quality would be like when it was printed onto chocolate.
You choose your image and you can choose multiple images or have the same printed on each piece. You do need to make sure the images are clear and good quality, you can't expect crystal clear and presentable if you send rubbish images but if you make sure your pictures are clear and reasonable then place your order and let Choc Face work their magic.
Delivery is fast and their customer services is great and it arrives in a beautifully presented box so it really does make a fabulous gift for someone or special treat for yourself. Pefetc for Mother's Day, Father's Day, birthdays, Christmas or jsut special occasions you want to celebrate.
And my chocolate?
It turned out beautifully…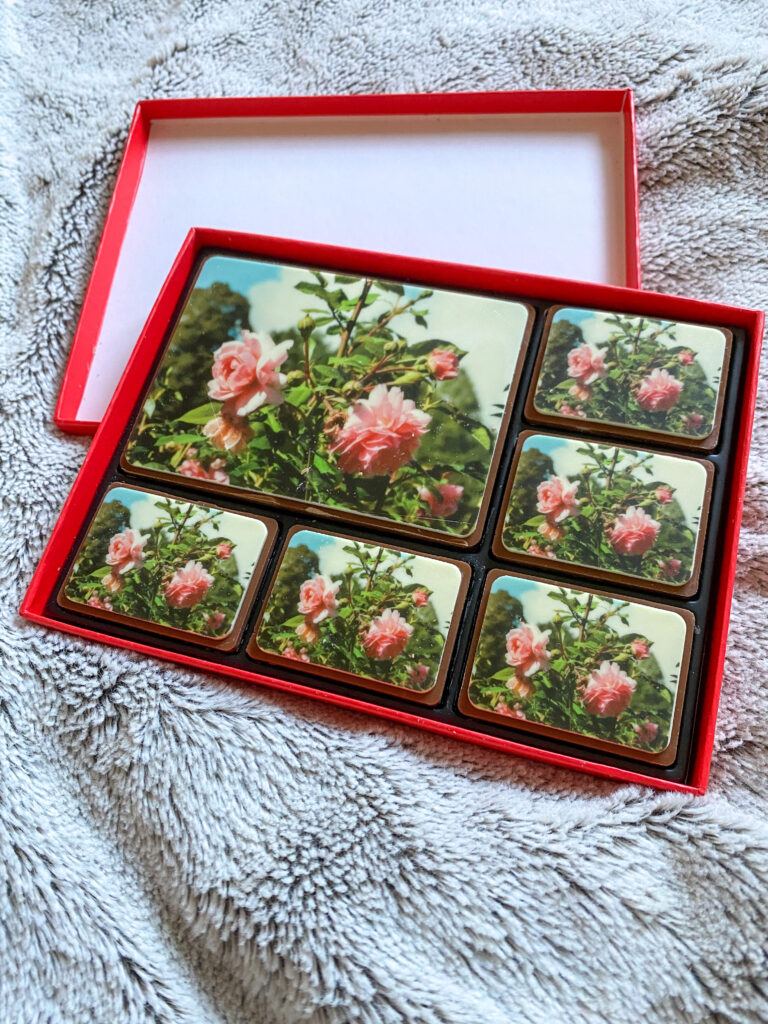 Too pretty to eat, almost. I was incredibly impressed. I would highly recommend them if you are looking for something really fun and different, as a British company. Photos I have taken of my favourite flowers, perfectly placed on delicious chocolate.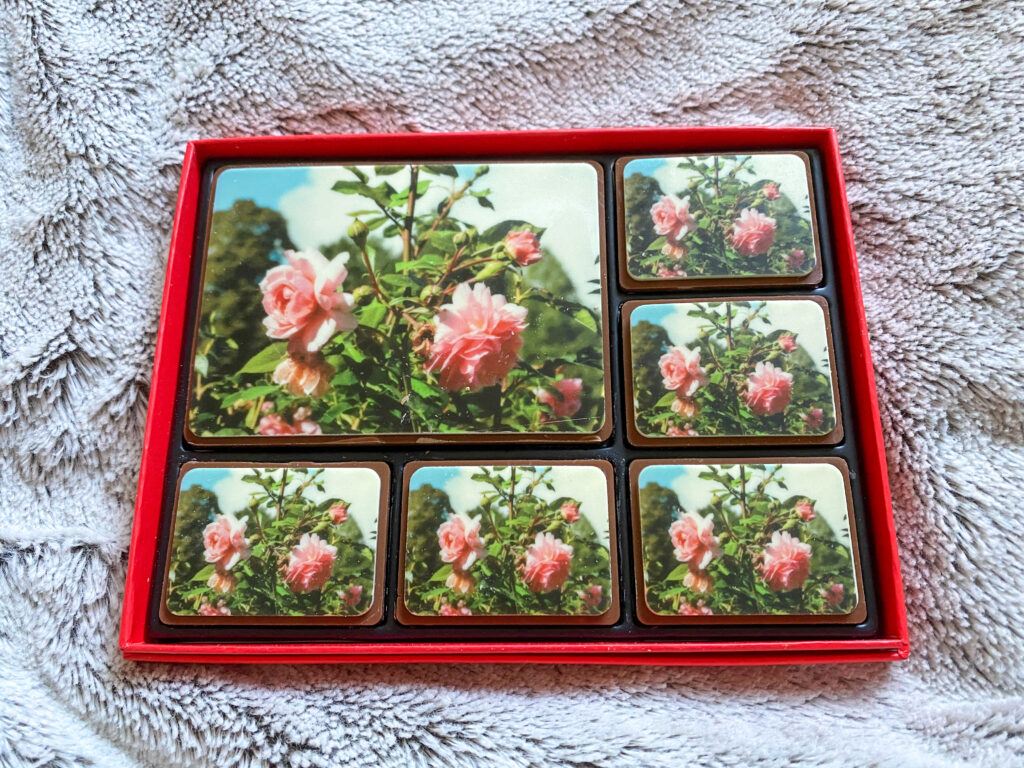 What would you put on your chocolate?