*This is a review post. We were kindly sent some Push Poppers to try*
If you are someone who loves bubble wrap and popping it, then you will love Push Poppers. Made of soft silicone and designed in eye catching and bright colours, they are fun to play with and very cathartic and calming without the plastic waste that is bubble wrap. You can even get glow in the dark ones, for extra fun and sensory input.
Our son has a sensory processing disorder and we have a small collection of fidget toys and things he can play with to either distract him when he's finding life a bit challenging, for car journeys or moments of stress. These are ideal for that because they are soft, fit in a bag easily, can be washed and cleaned and don't need batteries, and don't have flashy lights that can be distracting. This makes them great for travel too.
Fidget toys are something used by adults and children as a way to keep hands and minds occupied and for calming and therapeutic reasons but you don't have to have a reason to love these, they are great for children over three to play with for hand eye coordination and find motor skills learning too and because they are practical (ahem, washable) they are not one of those toys that mums don't like.
Both my kids like these and they make a great small gift for someone, as a stocking filler or pocket money toy too.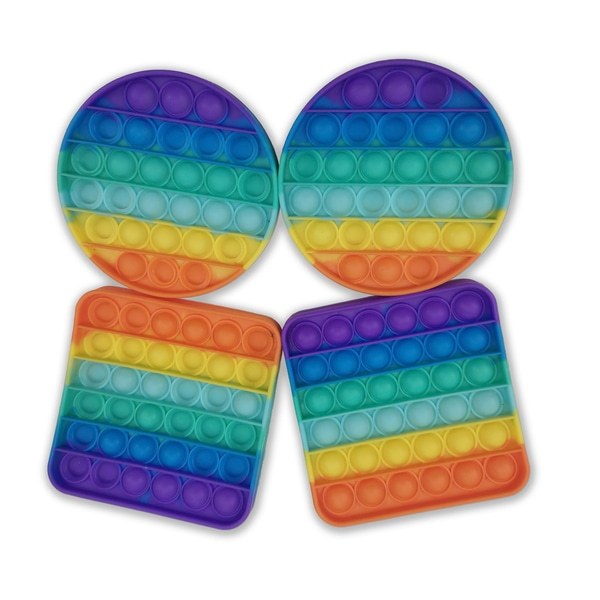 You can see how they work in our wee video created here and how strangely therapeutic and satisfying they are to play with.
You join in the trend and can get your hands on Push Poppers from Claire's Accesories, Smyth's Toys and the Entertainer/Toymaster stores and we promise you won't want to stop playing with them. My kids have hidden them from me and told me to get my own!