*This is a collaborative post on how to save money on your energy bills all year round, that we hope will be helpful*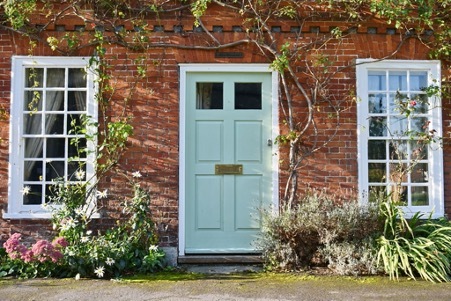 Whether you're trying to save the pennies, or you're simply looking to get into better monetary habits, your home and monthly outgoings are a great place to start. Making small changes to your daily lifestyle means you can start saving more, without compromising your happiness at home.
While there are many ways to focus on making savings all year round, making conscious decisions as the seasons change will help you make the most of each month, and ensure you can cut costs in every aspect of your household.
Winter
Although it might seem like a strange season to begin with, you're more likely to overspend at home during wintertime than any other month. Long nights and chilly mornings mean your lights, radiators and household appliances are probably working harder than usual.
If you live in an older home, upgrading your heating system is a very effective way to significantly reduce your energy bills. Investing in a more modern eco-friendly option like a combi-boiler can make a real difference. Rather than continuously heating water in a separate hot water tank, combi boilers take water from the mains only as and when you need it. Because of this, combi-boilers are a much more energy efficient way of keeping your home warm and cosy, without the worry of your monthly bill soaring. BOXT stock a range of innovative boilers, to help you choose the most effective model for you and your home.
Spring
As the temperature begins to slowly get warmer, you can start to utilise the extra sunshine and daylight hours to your advantage. Getting into simple habits like air-drying your clothes outside, washing your clothes on a lower temperature and using natural light rather than artificial whenever you can will help shave the extra pennies off your energy bills bit by bit.
If you're a regular spring cleaner, you could also make the most of this time of year by clearing out any old clothes or items you no longer use. As well as creating extra space and a sense of calm in your home just in time for the warmer months, reselling your unworn clothing can be a great source of extra income.
Summer
If the English weather permits it, summertime is a great way to make the most of less outgoings from your home. Alongside cost-cutting measures like turning the heating off for good and enjoying the natural light when you can, now's a great time to spend more time outside. Whether this means walking to work rather than driving, or simply passing an evening in your garden rather than turning the TV on, consciously making the most of the sunshine means you can enjoy lower energy bills, throughout the warmer months.
During summer, you could also consider using your garden to save even further. Growing plants, herbs and vegetables in your garden is a hobby your whole family can enjoy, and will hopefully save you money when it comes to your food shop too. Keeping a running shopping list that your whole family can add to as and when they need to means you'll never double up on items at the back of your fridge; in this way, you'll reduce your food waste and streamline your shopping bill at the same time.
Autumn
Now's the time to give your home a thorough check, to make sure everything's running as it should be in time for winter. In general, homeowners suffer more repairs and issues in the colder months, when we tend to rely on household appliances more heavily. Because of this, autumn-time is a great opportunity to ensure there are no major issues lurking within your home, car and appliances. Issues like a dripping tap, rumbling radiators or a strange noise in your car might seem small enough to ignore when you first spot them, but over time, they could become serious enough to put a real dent in your wallet.