A perfect beach day for us is the ideal family outing. It took me a long time to persuade the husband that UK beaches were actually a nice place to spend a day. He grew up in South Africa where the sea is warm and beach life if you live near the coast is normal and it's a bit of a shock to the system if you are used to that to come here where it's often less warm and not as tropical. He still talks about me taking him to St Andrew's beach in Scotland with the teen when she was a toddler and how cold the water was.
The UK might not always have a warm sea and sunshine like the Mediterranean but it does have some stunning beaches and for me, being by the sea is my happy place. I spend some of my school days at a school on the NE coast of Scotland being able to walk to the shore and see the sea from our windows and one day I hope to live in a place where the beach is just a walk away again. Living in London means that is less reality and more a dream at the moment.
But for now, we make beach days a family day out.
If we want a fun day out but aren't worried about spending time in the sea and sand, we head to Brighton. Lots of cafes, fun shops, the pier, coin slot machines, and fish and chips on the beach for tea.
However, if we want sand, and a swim in the sea then we drive to West Wittering.
A beach we discovered last year and now love.
It's a very busy beach in the holidays and when the weather is nice, but it's beautiful, with sand and sea enough for everyone and even if it is busy, everyone is nice to each other and it's a nice family beach.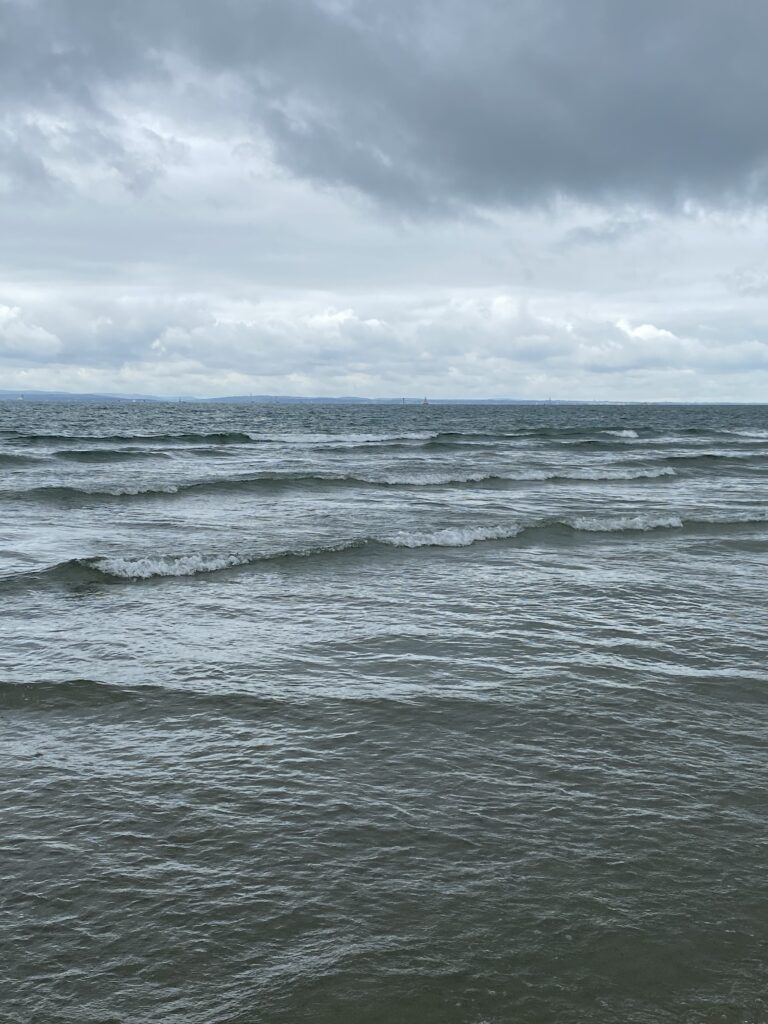 You do have to pay for parking and you cannot park near the beach in the parking if you haven't booked parking. The locals who live near the beach do not take kindly to people parking in their gardens or driveways (understandably so) and you will get ticketed and fined if you park on the roadside in an area where you are not supposed to park. You could park in the local town and walk but it's a fair hike if you are carrying beach items or have small children. Basically, be organized and book parking.
There are lifeguards and toilets and a cafe, and ice cream stalls. We tend to take our own food thanks to food allergies but you can get drinks and coffee there too. The toilets start the day being reasonable but can be a little grim by the end of the day if the beach is busy.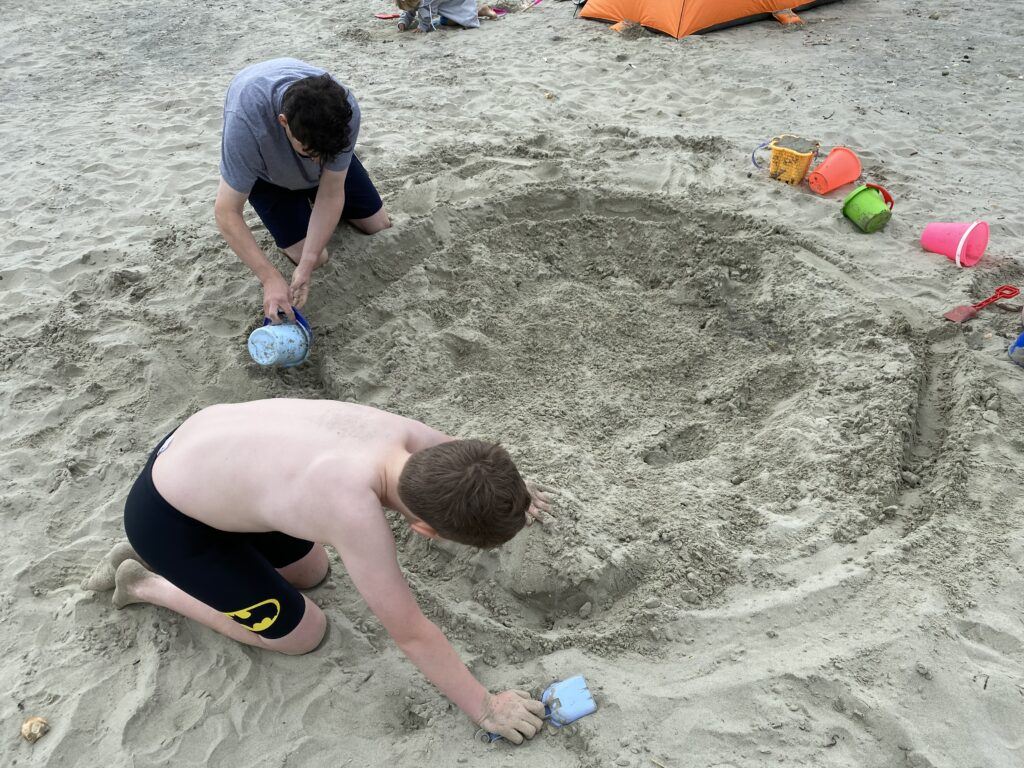 We enjoy the sea, and swimming in the sea, despite the fact that the husband still complains about how cold the water is (he can't help it, he's from South Africa and Durban beaches where he spent his childhood, the sea is warm, what can I say to that?) and sunbathing and whilst my kids are older, we still love making a sandcastle. A beach walk and finding shells and taking lots of beach photos for grandparents keep us busy. There are safe areas marked to swim and paddle too.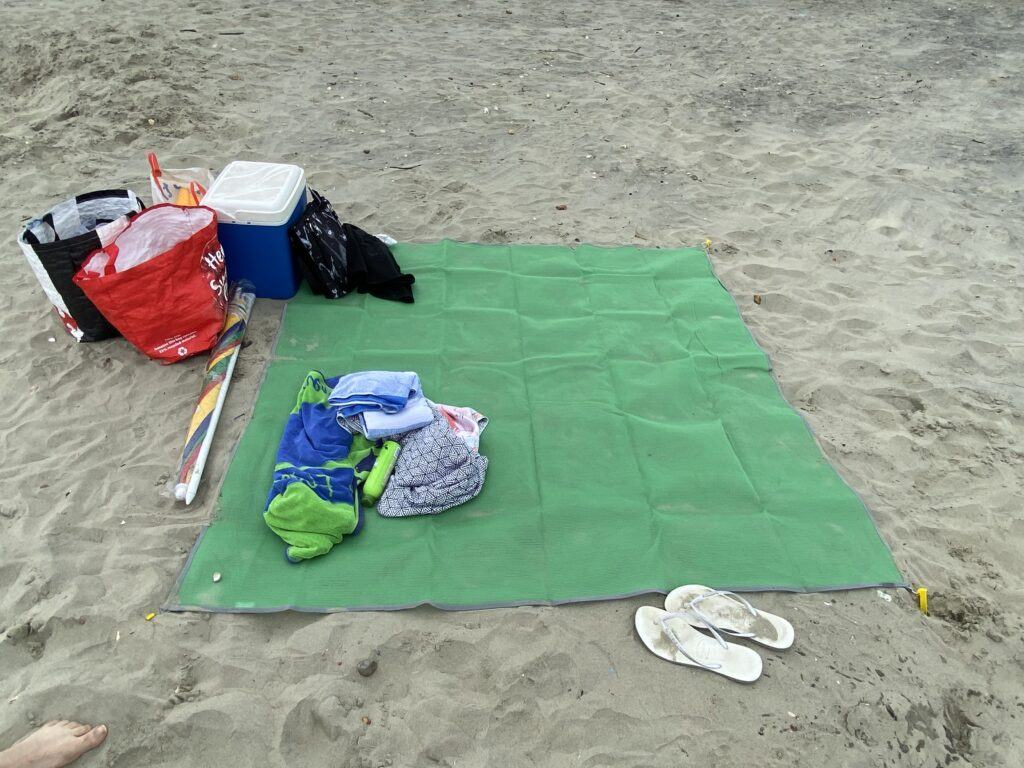 Even if the weather isn't blue sky and sunshine it's a perfect beach day and until my kids think it's uncool to go places with their parents it's something we plan to do as often as we can.