*This is a collaborative post with Trends UK sharing about how we make science more fun at home*
We love science as a family. Dad is an engineer with a love of all things maths and scientific, I am an ex nurse who finds anything related to science fascinating and I enjoy teaching it as part of our homeschooling curriculum, the teen is doing advanced sciences for her GCSE exams and excels at STEM at school and our boy has inherited our family love of all things in the scientific world.
Science is in everything, from biology and life to the food we eat, the clothes we wear, the cars we drive, the stars in the sky, and the chemicals in everhthing we use, touch and breathe.
We love learning and exploring and for me, the resources to do that at home as we homeschool are important.
Trends UK have some fantastic kit that is so helpful for all areas of KS2 and KS3 science learning for us and if you are looking for science kit, then it's well worth checking them out to see what might help if you are looking to supplement learning, or as a gift for someone who is keen on making science more fun.
We have been plotting to take over the world with their Science Mad! Chemistry Lab (RRP £32.99)
Which is a fantastic set that comes with all the science lab things you need to learn about everything from acids & alkalis, to properties of metal, how crystals form, and many many other experiments. All you need is a few basic things you probably already have around the house like vinegar, turmeric and salt, and to make sure you have some methylated spirits for the burner and you are good to go with hours of STEM learning, and exploring. I had a chemistry set as a kid and this one is far far better than what I remember chemistry sets were. Mine certainly didn't come with a spirit burner, and in fact this Science Mad kit is one of the only ones on the market that does.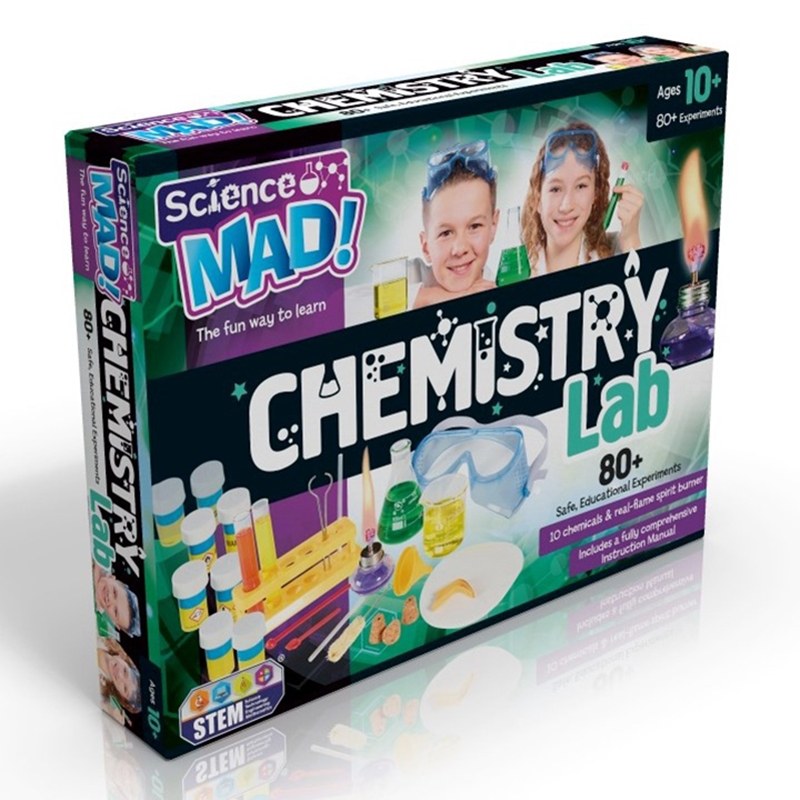 Kids can discover the wonders of chemistry with this well-equipped laboratory set with an excellent selection of 10 different chemicals. It includes a real methylated spirit burner to help when learning about the fascinating chemical reactions involving heat. Children will love performing 80+ safety-tested, themed experiments, all clearly planned and set out within the detailed instruction manual.
This is a great tool for adults to help kids explore and learn and it comes with full instructions for a wide range of experiments, some simple and some a little more involved.
My kitchen is now a science lab of learning and it's super helpful as we follow the science curriculum to top up or expand on what we are working on with practical and hands on experiments and tests.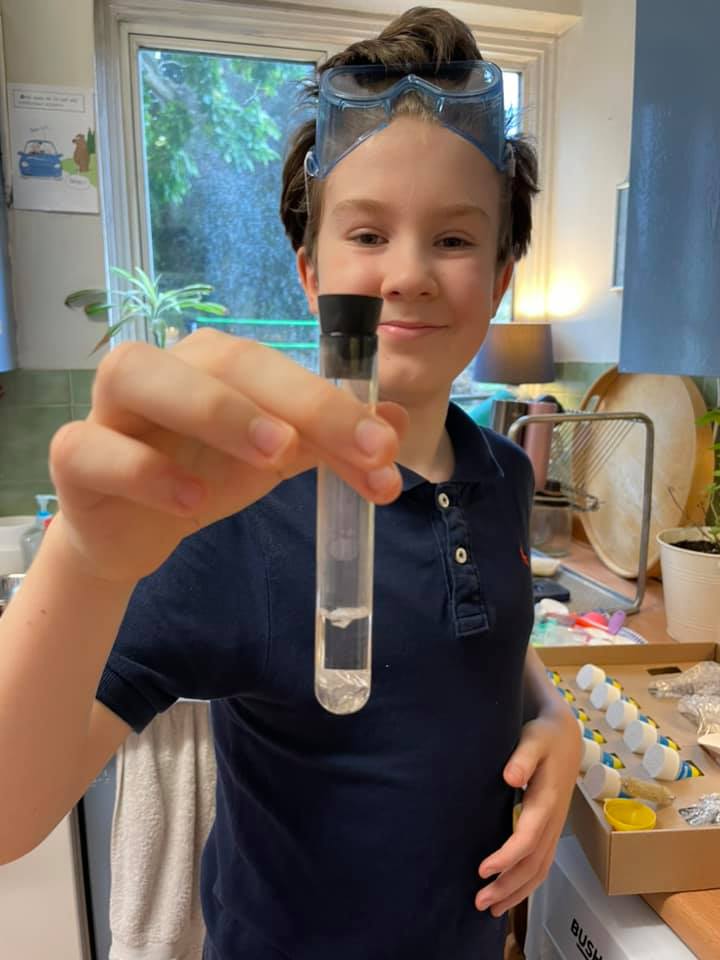 They have a whole range of kit to explore from telescopes, to crystal growing, night vision goggles and much more. A whole world of science to bring the love of learning home.
We are delighted that TrendsUK have given us a Science Mad! 30mm Telescope (RRP £15.99) to giveaway to one reader of our blog. This would make a brilliant gift for a budding scientists or someone who wants to start learning about astronomy and exploring the stars.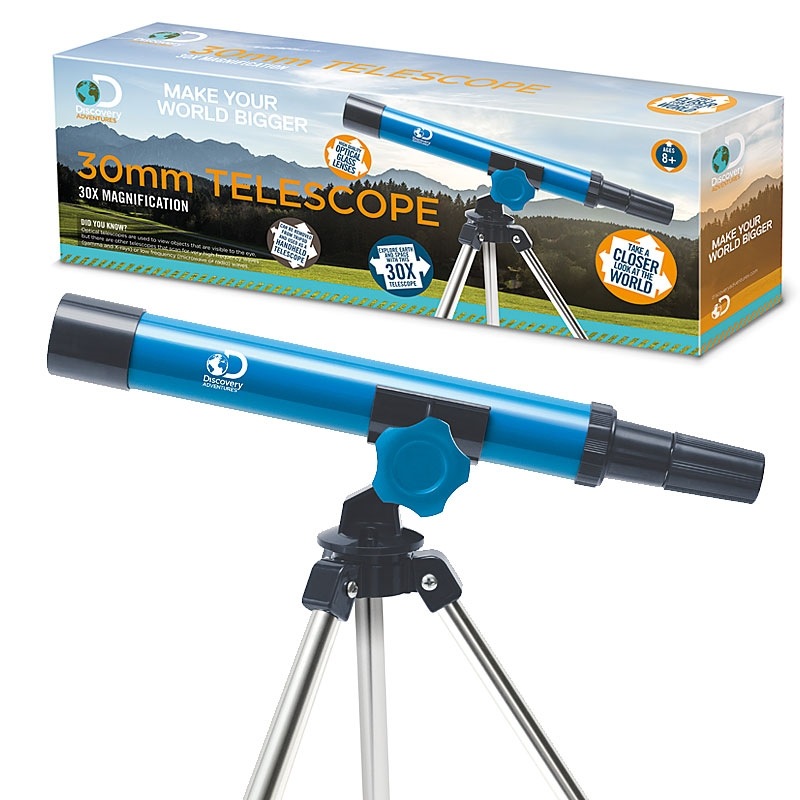 The Science Mad! 30mm Telescope is fun and easy to use, allowing young explorers to discover the world around them. Lightweight and portable, for all those trips and adventures, this starter telescope uses optical glass lenses to provide a useful 15x magnification, making the world appear that much bigger, and in more exciting detail.
This simple, robust children's telescope is the ideal introduction for developing a lifelong interest in astronomy. Its simple-to-use refractor design with a 50mm objective lens allows plenty of light to be collected, making it easier to see the far away detail of the brightly lit moon or luminous star clusters. With the 20mm or 4mm eyepieces, you'll be able to see these celestial objects, and more, with 18X or 90X magnification! It's versatile and ideal for stargazing opportunities where a compact, easy to use telescope is needed. The table-top tripod and altazimuth mount are useful aids to observing the wonders of the night sky, wherever you are.
To enter to win, simply comment on this post sharing what your favourite science subject at school was or if you were good at science or not, and then click on the link to win.
Science Mad Telescope RRP £15.99
Good luck. Being able to make science fun at home is so easy when you have the right tools!
A winner will be chosen and contacted via e mail on the 14th November. Full terms and conditions are available when clicking on the link to enter.