*We were kindly sent a NERF BUNKR Battle Zone System to review. All opinions are our own*
If you, like us are Nerf gun fans then you will love this Nerf kit. Well, ok, our cats are not fond of Nerf guns but that doesn't stop kiddo and the husband from having a lot of fun with the guns we own and now we have an extra layer to add to their games.
Nerf Bunkr Go Battle Set is brilliant for the garden or anywhere you want to have a battle with your guns and ammunition. They are inflatable and easy to blow up and take down so they don't take up too much space when you are not using them and they are easy to transport too.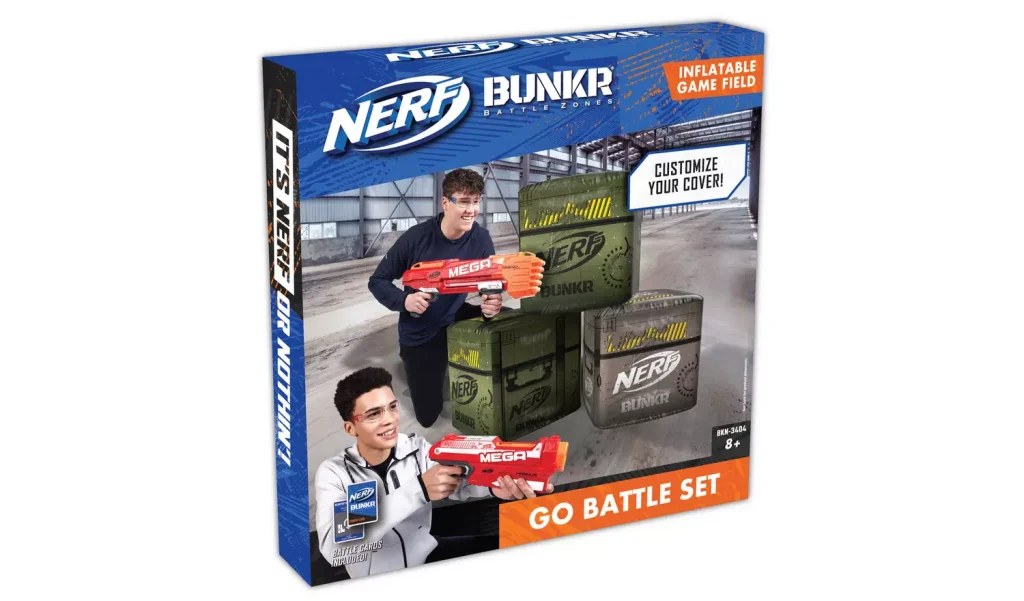 You can use them as a stand alone set or add them to other battle sets you might have, and they are great for the garden, the beach, or anywhere you can shoot a Nerf gun. You do need a pump to inflate them but that's easy enough and they are sturdy and pretty tough to withstand the antics of anyone using them in battle.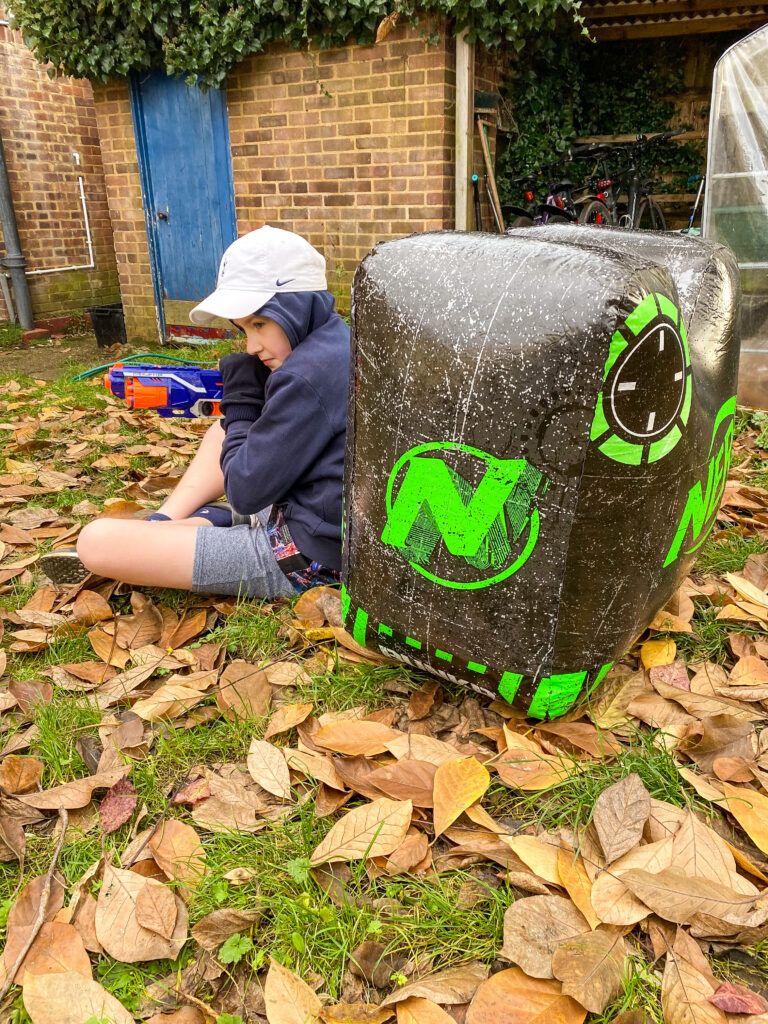 These would make a great gift for any Nerf gun lovers for Christmas or birthdays and we think they are brilliant. You can see the action shots here for proof
Fascinating fact?
Did you know the Nerf BUNKR inflatable obstacles featured in the Nerf Ultra Challenge with Chelsea FC and Arsenal football teams? Team players including Tammy Abraham, Mason Mount, Christian Pulisic from Chelsea and Edward Nketia, Bukayo Saka and Kieran Tierney from Arsenal have been battling it out on the pitch in the ultimate Nerf Battle featuring the Nerf BUNKR.
We have a giveaway too.
Enter below to win 1 x NERF BUNKR Toxic Barrel and 1 x NERF BUNKR Caution Crate with our blog. All you need do is comment on this post who the Nerf fan is you are entering for and then click on the link below to complete your entry. Please see the terms and conditions within the giveaway and our GDPR policy here
A winner will be chosen on the 10th December 2021 and contacted via email.
Win NERF BUNKR Toxic Barrel and 1 x NERF BUNKR Caution Crate