*This is a collaborative post sharing why I love old school computer card games*
I like to think I am, as I tease my teenager "down with the kids" and aware of technology, what's trending and what's cool. I love gadgets and anything that makes my life easier, or run more smoothly and we tend to be a family that likes having the most up to date things like phones, computers etc. Sometimes my kids do have to teach me what's what but I reckon I am fairly savvy and with it where tech and modern gadgets, games and gizmos are concerned.
But, I like a bit of old school, and I love old school computer card games.
My gran taught me how to play solitaire with a pack of cards when I was a child, and when we got our first computer, one of the games was a solitaire game. Most of my older phones had solitaire on them, and I have always enjoyed playing.
Solitaire has been around for a long time, something I didn't know.
"Card solitaires originated toward the end of the 18th century, apparently in the Baltic region of Europe and possibly as a form of fortune-telling; whether or not a game "came out" supposedly indicated whether or not the player's desire would come true" (Britannica)
It's easy to play, and a game that anyone can learn, and it's good for making your brain work fast and for basic strategy skills. My kids enjoy playing too, now as well.
It's super handy that you can still play online today. Solitaire.org takes me right back to being old school but it works much faster than my old Nokia phone ever did.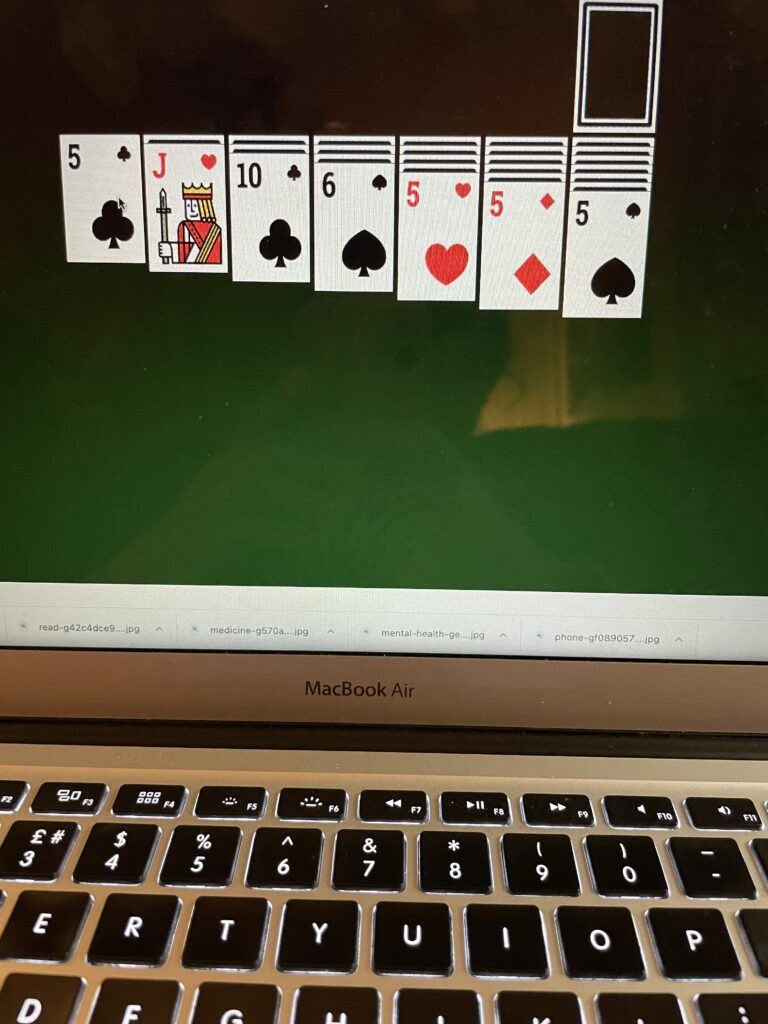 You can play online from your phone, tablet or pc, which is handy, and it works really well on all of those devices. It's also totally free and there is no gambling or betting links involved which is always something I am wary of, with some sites that offer free games.
I love the simplicity of solitaire when I want to switch off my brain to other things and take a break and just play something that isn't complicated or hard to access. Handy for when that zoom call gets a little long and boring and you need to keep your brain awake whilst also pretending you are fully up to date on the minutes of the meeting (I don't really play card games on my computer during calls, I promise!) They have many variations of Solitaire from the traditional Klondike version to more complex games if you need to give your brain a work out or like to challenge yourself.
But they also have other games, some which are familiar to me and some that are new. My mum taught me how to play mahjong as a child as well, and I learned how to play with her, and some of her friends. I haven't found anyone in real life who can play Mahjong with me, and I don't have the patience to teach my husband and kids (and we don't have a real life set of tiles, to be honest) but I can at least play online if I want to, which fun.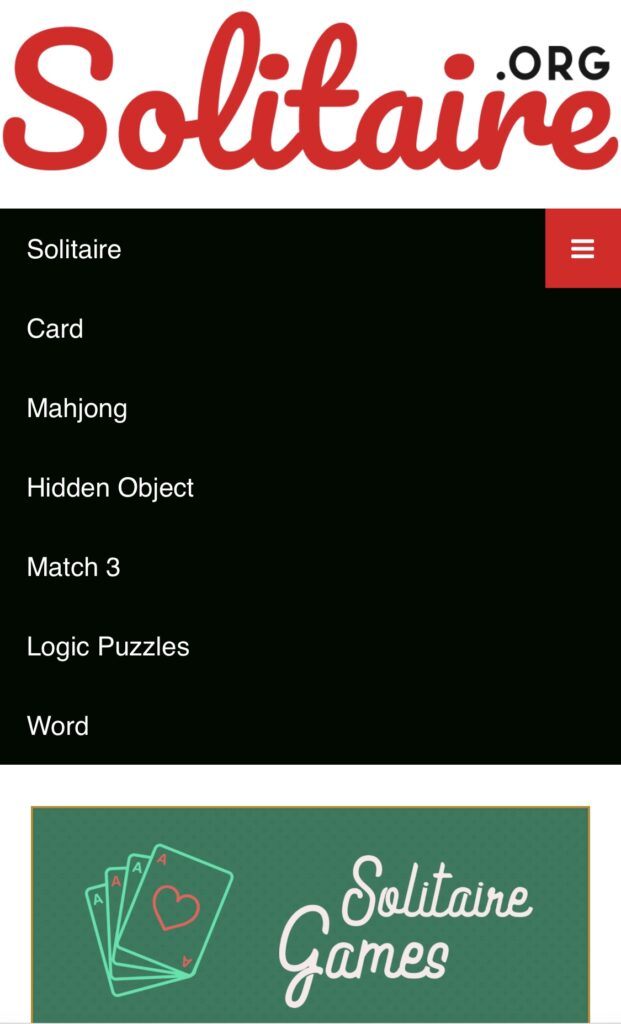 No flashing adverts, no stalling screens, no having to sign up or join anything. Just click on the game you want to play and stretch your brain.
So, if like me, you grew up playing card games and eventually they were playable on your phone but slow, then you need to try Solitaire.org and see if you can find some old school computer card games you enjoyed to be able to play again. Just make sure that if you are playing them when you are supposed to be doing other things that you don't tell them I influenced you… 😉