We are big fans of Cats v Pickles and this is a collaborative post sharing about their new reversible and larger than life characters.

We have been collecting Cats v Pickles plushies for a while now, and love their soft, cuddly characters. There loads to collect, and each one is different.

But now there's a new kind on the block in the form of a reversible Cat, or is it Pickle?

"It's a Cat!… Now it's a Pickle!  You'll flip over new CvP Reversibles! These funny flippable friends are 2-in-1 fun!  Your favorite Cat characters teamed up with your fav Pickles! These soft and squishy 6″ characters are REVERSIBLE… with different characters inside and out!  It's a Pickle!… Now it's a Cat"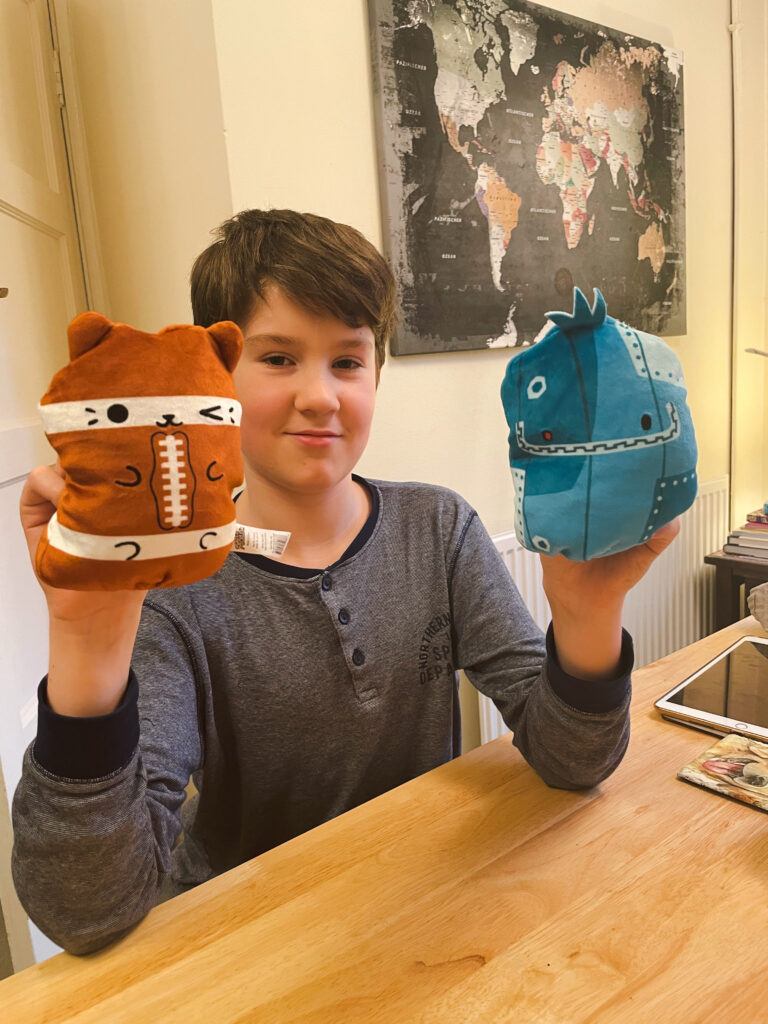 What character will yours change into and are you team Cat or team Pickle? Or maybe you can be both and have your favourite characters in one. They just as soft and even cuddlier them their smaller friends and you can work machine and change them round. See how they change here
They are great fun and make a brilliant sensory toy as well and you can start to collect them all and build up your own little group of extra special Cat v Pickle magic friends. The only problem you are going to have is choosing which one you want to get next and which characters you will find when you turn them inside out.
The new rule around here is Kittens not Mittens. They might be cuddly and soft and fit on your hand but they are definitely not a mitten!
These fun new characters are available at Smyths Toys or The Entertainer
You could also join the Cats V Pickles Facebook group if you are a big fan and want to meet other people and learn all the latest news on what your favourite characters are up to and any new creations on the horizon too.
Which one would you like to get your hands on first?