*This is a collaborative post with HooverDirect.co.uk, sharing about how we deal with pet hair and mess easily with their range cordless vacuum cleaners. This post does contain affiliate links which are marked. If you click and make a purchase I earn some income*
When you have kids your house can get a bit messy. When you have pets and kids, that can mean more mess. As a parent I often feel like I do a lot of mess clearing, in a repetitive cycle. We own a cat who is part Persian and sheds fur, which just adds to my challenge. 
I am very fussy about having clean floors in our home, if we can. We do not allow outdoor shoes to be worn indoors, and we bring out our vacuum cleaner at least three times a week to deal with crumbs, dirt, cat hair and make the floors feel cleaner.
However, whilst I like clean floors, I also like convenience, so for me, a cordless and portable vacuum cleaner is a very necessary tool.
This cordless cleaner from Hoover's range of cordless vacuum cleaners* is brilliant for quick, easy and also super efficient clean up.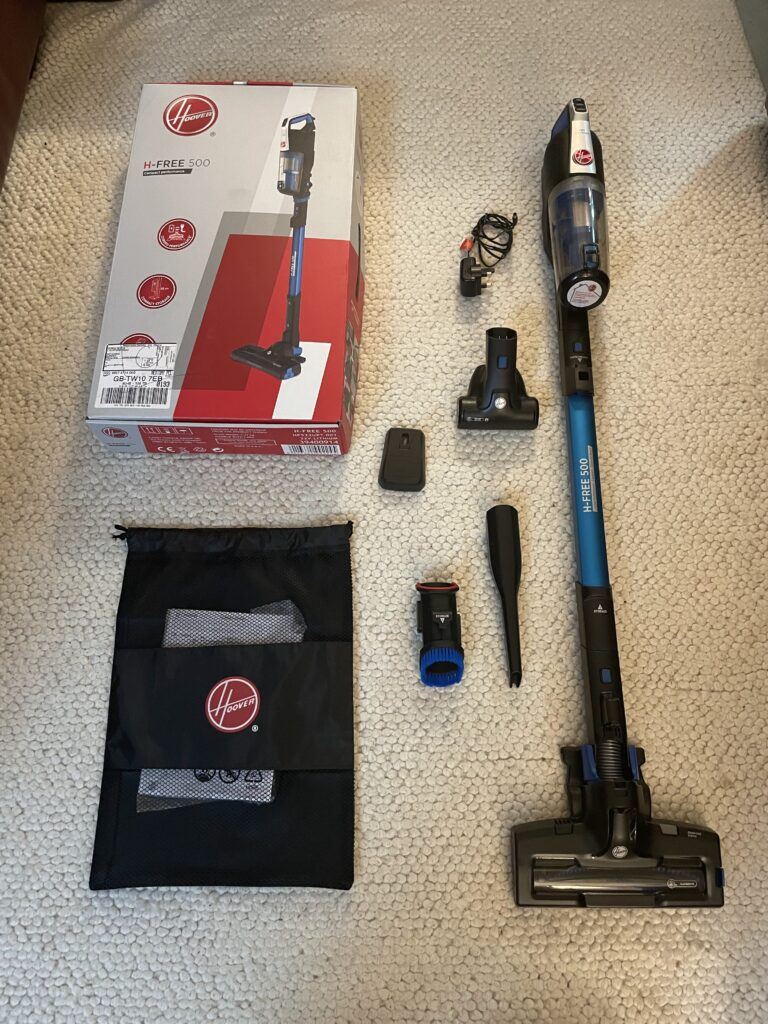 The H-Free 500 Cordless Vacuum Cleaner, Pets is powerful but lightweight and is brilliant for tough cleaning jobs and for general mess around the house as well as cleaning up pet hair.
The below is taken from Hoover Direct's website:
• Turbo Boost – For tough cleaning tasks, press the TURBO button for up to eight minutes of extra powerful suction.
• Up to 40 Minutes Runtime – The battery pack gives up to 40 minutes** of power in auto mode, 25 minutes in standard mode, or 8 minutes in turbo mode.
• Compact 69cmStorage – The clever design reduces the height to just 69cm in storage mode, small enough to fit in a kitchen cupboard.
• Ultra Lightweight 2.2kg – H-FREE 500 weighs 2.2kg in total, or just 1.7kg in handheld mode.
• Pets – This model includes a motorised mini turbo brush for cleaning up pet hair.
It charges fast and is neat and compact enough that it can be stored in a cupboard, on a wall or tidied away, but convenient to use so I can just pull it out when I need it to clean up crumbs, dry spills, traces of cat, craft mess and anything else my family likes to put our carpets and floors through.
You can see how handy it is for clearing up where our beloved but very furry cat has been
But it's also great for just general cleaning and getting the carpets looking less like my children and pets have left their mark.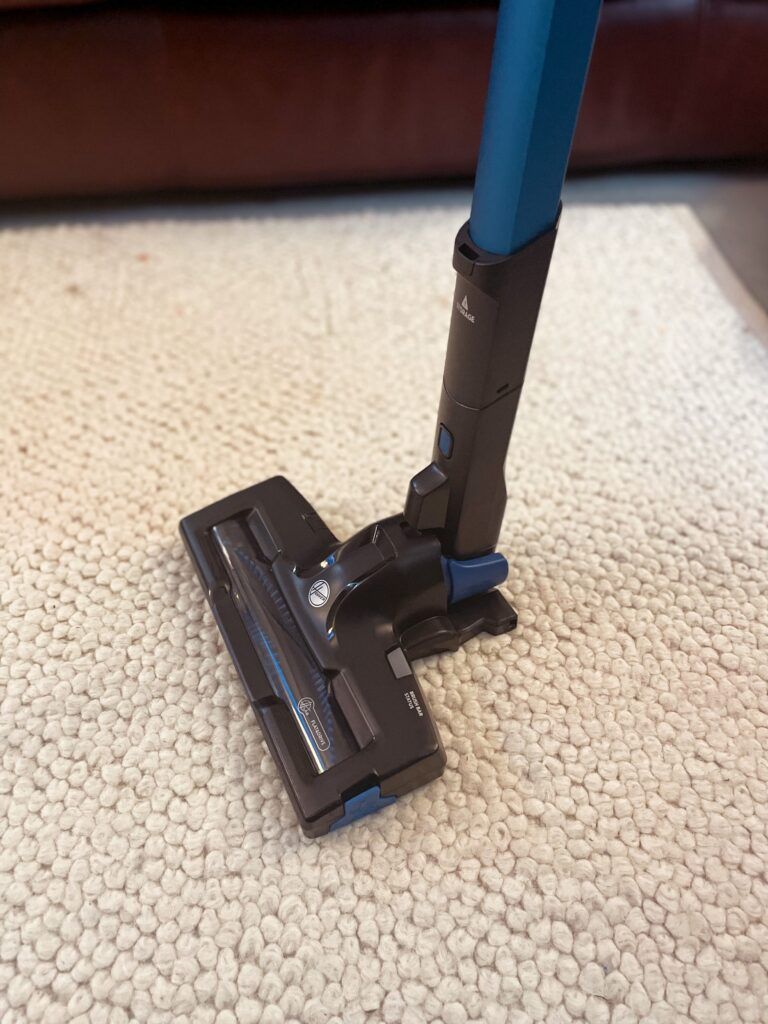 We use it all over the house for quick clean up jobs. It's great on stairs because it's small enough to move around with and navigate stairs with but powerful enough to suck up mess. It's also great for messier jobs like cat litter on carpets and even glitter spills. It works well on hard floors too.
In fact, if you didn't want to have to have a traditional larger vacuum cleaner or live in a smaller space, this would be perfect instead and we tend to reach for this over our bigger cleaner, for most jobs and for day to day keeping the floors feeling clean and mess free. It is also easy to empty, with no bag to fiddle around with (that must be my least favourite job, changing a vacuum cleaner bag)
So, if like me, you hate having messy floors, but also have a family or job where mess happens, and pets shed, then this is the perfect hoover tool for you. Pet hair, kid mess, crumbs are no hassle for this new Cordless Hoover from Hoover Direct.