We are delighted to be collaborating with Oaka books for this giveaway. They make great curriculum packs that are brilliant for home education, SEND learning, or to supplement the curriculum your kids might be working on at school and they also are great for teacher resources.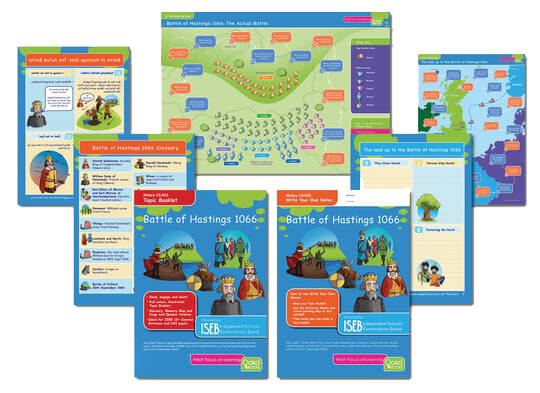 KS1, KS2, KS3, KS4, GCSE & COMMON ENTRANCE REVISION GUIDES AND LEARNING RESOURCES
Oaka Topic Packs, quite simply, make learning easier. They are clear and concise and use three learning strategies to aid understanding and information retention.
It is this ease of use and effective learning strategy that makes our resources ideal for use in the classroom and at home. All pupils can benefit from making their learning fun, engaging and, therefore, more effective.
All of our Oaka guides and topic packs are written for those in common entrance and KS3, KS2 and KS1 by subject teachers and SEN specialists. They are then checked by our team of teachers and editors including ISEB (Independent Schools Examinations Board) subject editors so you can be sure that each topic pack covers the relevant curriculum module.
Their packs are brilliant, well put together, easy to follow, and beautifully illustrated. We find them very useful for supplementing our topics and adding more depth to certain areas. They also have a wide range of packs you can choose from, and use to plan your learning targets or work. I like them because they are helpful for encouraging a level of independent learning, but there is also scope for group work and some packs include games and activities for further learning.
Their history, geography and science packs for KS3 are perfect for what we need right now but they have a big selection of resources from KS1 through to the end of KS3. Each pack comes with a topic book, and a work book and supplemental activities, and because they are all written within the National Curriculum you can pair them up with what you are already teaching or learning at home.
We have recommeneded them to a few people after they were recommended to us, and they are definately worth investing in.
With that in mind we are delighted to have a giveaway for our readers. One person will be able to choose 5 packs from Oaka books to use for learning.
All you have to do is comment on our blog saying which resources you would choose from their site and then click on the link below. A winner will be chosen on the 27th March.
Good luck, and happy learning.
Oaka books giveaway
UK entrants only. Winner will be contacted via email. Please see our GDPR and privacy information before entering.