Another week, and we are back to normal again and Meal Plan Monday is back again, and this week I have some chat about food allergy life and what we deal with as a food allergy family.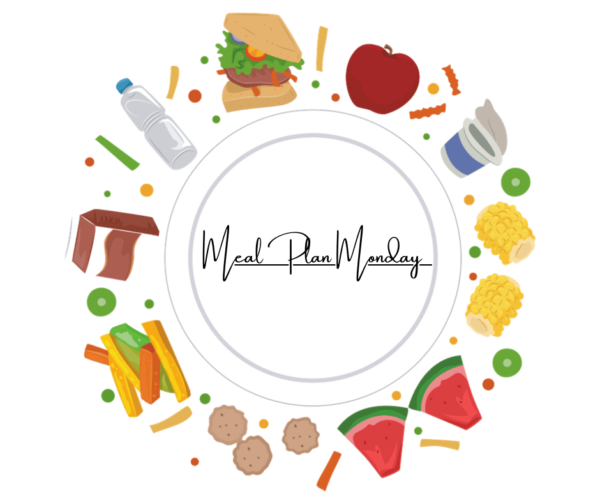 Each week I share what we are eating, planning to eat or cooking and how we meal plan for a family of four with food allergies and Coeliac disease on a budget. We shop at Aldi and Asda mainly for convenience and also for food allergy product accessibility.
We are also delighted to host a weekly link up, so read on to the bottom to find out more about that and how to join in.
I don't share the specifics of the food allergies we deal with in our house, in detail, although I do talk about gluten free and dairy free eating.
But here's how we roll:
The Husband – cannot have cows milk products. He can tolerate a small amount of butter but milk, cream or ice cream or any kind of dairy be it cooked or uncooked results in an allergic reaction. He also has non coeliac gluten intolerance.
The Teen – up until recently we thought she was only mildly allergic to bananas, but in late 2021 she was told she probably had coeliac disease and we now live with that diagnosis and help her to eat and enjoy food safely.
Kiddo – had a cows milk protein allergy. He gets a stomach upset and also other allergic reactive symptoms. We suspect though that he may be slowly growing out of it. He will likely have some tests later this year to confirm this or not.
Both boys can tolerate goats milk and sheeps milk, more or less so we use that occasionally.
So I cook gluten free at home for all of us, simply because it's easier, and we use plant milks and plant milk products at home too.
When I first met the husband, we were limited to very little because food allergies were simply not catered for. Now, it's so much easier and safer to eat and enjoy food.
So all our meals cater to food allergies and intolerances. I find it pretty easy now, and we have adapted.
And with that in mind, here are our meals for the week:
Monday – the teen is cooking. If you follow us on our private family instagram you will see the gorgeous apple tart she made.
Tuesday – sausage and potato bake
Wednesday – pasta (it's ballet night)
Thursday – egg fried rice
Friday – curry, rice and popadoms
Saturday – the adults are out at a party, the kids get pizza
Sunday – cottage pie, we are helping at a community lunch and that's what I am making. I will be making it gluten free, dairy free and I will also make a vegetarian version too.
And that is our week. All allergy friendly for food allergy life.
Thank you to Life as Kim, Mud Cakes & Wine and Bobbing Along for joining in last week. They all have lovely meal plans and it makes me hungry reading their blogs each week. Please go check them out.
And if you would like to add your post and join up and find some meal inspiration or just have a nosey at what other people eat, then please do. I will comment on all your posts and retweet them too.
So what are you eating this week?