This is a collaborative post with some ideas for date night essentials. I was gifted items to share in this post.
I thought I would share a some date night essentials, that work for me. Date nights are important for the husband and I. We like to go out once a month, if we can, to get some time for us, and catch up, without the kids. We try to make an effort to dress up and make it worth our while.
I tend to keep my style simple. I don't do fussy or frilly, and I don't wear a lot of different colours. My staple wardrobe is mostly black with splashes of colour, pinks, and greys.
I am also a fan of good quality black leggings. Leggings can be dressed up or dressed down, and have so many uses for wear.
These leggings by Love Leggings are frankly, AMAZING.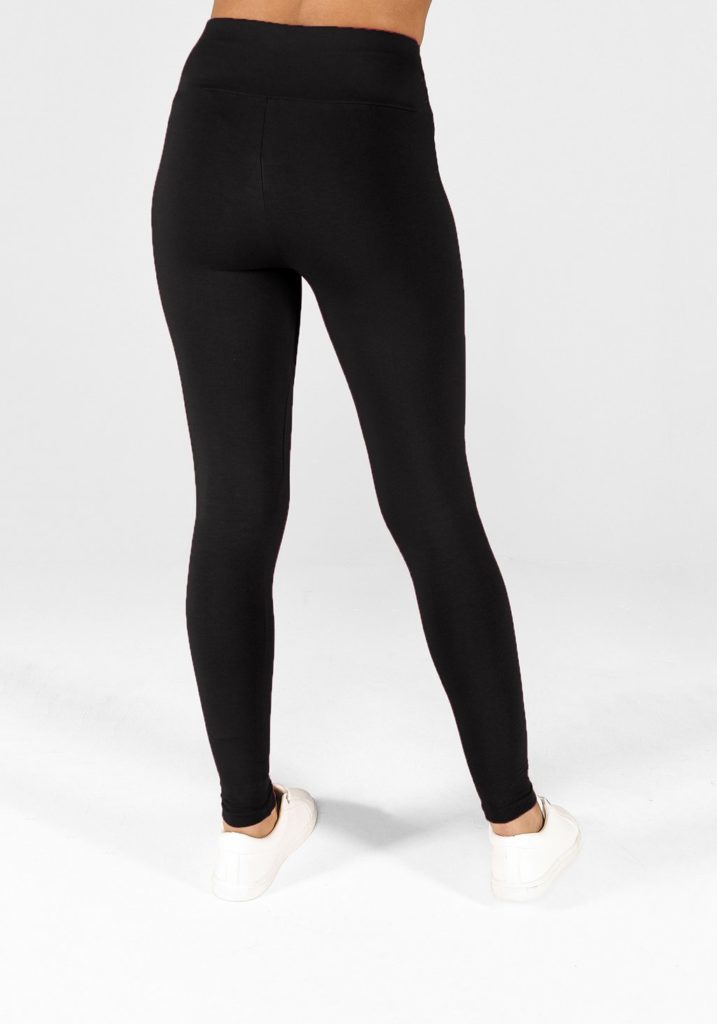 ALL-DAY COMFORT – Designed with ultimate comfort in mind, our black high waisted leggings are made from the softest cotton for a high waisted legging you can wear all day, morning til night. And with a cosy brushed inside, you will never want to take these off!
FINALLY, NON-SEE-THROUGH LEGGINGS – our thick, opaque leggings will keep you feeling comfortable and covered all day long, so you have the confidence to take on the day in style.
HIGH WAISTED FOR EXTRA SUPPORT– These leggings have a deep, controlling high waistband to provide extra support and confidence. The high waistband helps enhance your natural shape and keep you tucked in for the perfect silhouette.
They are priced at £15 but they are well worth investing in and when you compare them to other leggings they really are what they say. They are incredibly comfortable, thicker than average leggings, they don't bag or sag and the waistband smooths your shape slightly and doesn't slide down. Basically they are everything you could want in a pair of leggings. I also own a pair that I use for running and they have stood the test of being used, worn and washed really well.
Whilst I do tend to keep my look simple and not fussy, I do love a bit of sparkle and bling. These stunning hoop earrings from Carat London are perfect to dress up any look, either day or night and are easy to wear with any outfit or look. I tend to be a bit of a hoop earring fan, so these are a staple now in my jewellery wardrobe.
CARAT*'s simple yet stunning take on the classic hoop earring. Featuring our Round brilliant cut stones in a double sided design for maximum sparkle, in a small easy to wear size. Wear it all day, everyday.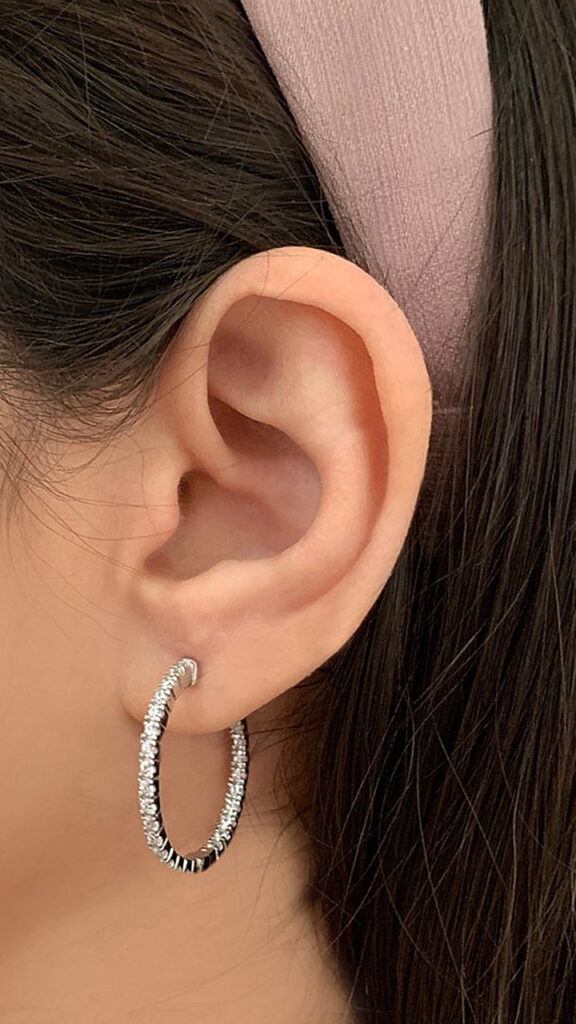 Carat create stunning jewellery with lab created diamonds that look just as good as the real thing but are far gentler on both the environment and also more ethical. As someone who prefers ethical jewellery where at all possible this is something I support and I happily will wear lab created diamonds over real ones. Their designs and pieces are award winning and stunning quality that you would expect from a high end company without the trail of damage that mined diamonds leave and also a much more budget friendly price tag. These hoops are eye catching but simple and they are designed to sparkle from all angles. Perfect for dressing up or when you dress down but want to finish an outfit.
Lipstick matters when I go out. I don't like carrying lots of bags and bits when we are out on a date, and prefer to travel light. So finding a lipstick that I can put on for the evening that lasts is key. I recently discovered Glossier as a skincare and make up brand and on whim bought some of their Cloud Paint cheek tint, which actually also doubles most excellently as a matt lip tint too. It colours my lips and can be topped up with lip balm or gloss for shine. It lasts the night, too which is brilliant and means I don't have to keep reapplying lipstick.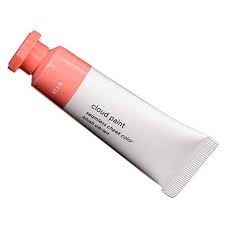 The last of my date night essentials on my list is an actual date. Fortunately I still quite like the husband and he quite likes me so that problem isn't too hard to solve.
Phew 😉
What are your date night essentials?