*We hope this collaborative post is helpful sharing some tips for getting your home ready for spring*
Spring is here, and with it comes that heady feeling of renewal.
When life is blossoming all around, it's hard not to want a sense of renewal at home too. But sometimes it's also hard to know where to start to make it happen.
If you're feeling the need to refresh your living areas, maybe create more space or find alternative ways of keeping things tidy, we've got some ideas to inspire you.
Renew Your Decor
You don't have to undertake massive DIY projects (unless you want to, of course), but a bit of a swap around to mark the changing season can give you a sense of renewal.
Try changing the curtains to a lighter, breezier fabric if your winter drapes are functionally heavy. Softer, lighter fabrics will let in more light to make the most of the longerevenings to come. If you do nothing else, just doing this will make a huge difference in a room.
Other quick freshening ideas for the living room include getting some new cushions or simply new covers for oldones. Replace cosy winter throws with light and lacy ones for a more decorative appeal, and you could also bring the outdoors in with fresh floral or foliage arrangements.
If you want to go further and do a spot of redecoration, here are some colour scheme ideas.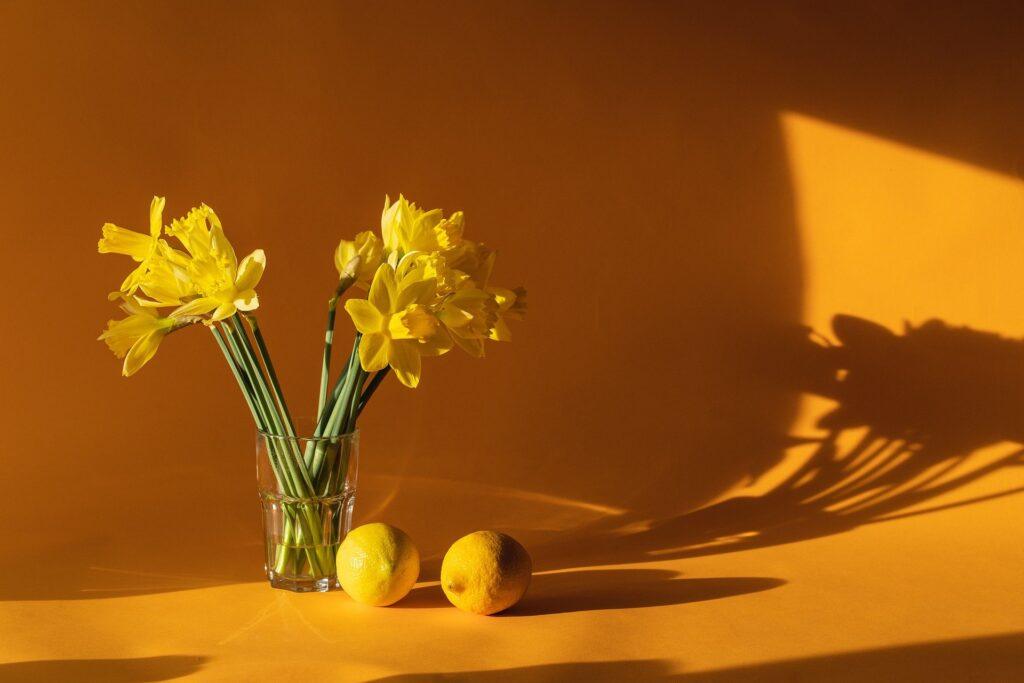 Clear the Decks
Have a good clear out in the house and garden. Decluttering is a good exercise to lighten the mind and well as the home at any time of year but in the spring, it feels even more relevant. Maybe it's a nest building and maintenance instinct we share with nature.
If you've let lots of possessions build up over winter, take decluttering a step at a time rather than trying to do it all at once. Go room by room, clearing cupboards and cabinets of all the stuff you're not using right now. What's lurking at the back might surprise you.
Arm yourself with plenty of bags or packing boxes before you start so you really do clear space rather than just moving clutter from one room to another.
If something is broken, either set it aside to mend or throw it out. For the items you love but don't use, consider a self storage unit for safe keeping. It's easy to find local self storage facilities and being local, you can quickly retrieve something if you need it back home again.
Use self storage for seasonal items like clothing, garden playthings or machines, DIY equipment and collectibles.Self storage is also a great option for storing sports equipment that can be both large and expensive to replace if it gets damaged. It all helps you get more living space at home without parting with precious possessions. It's good for expensive toys too, or baby items you want to save for future family additions.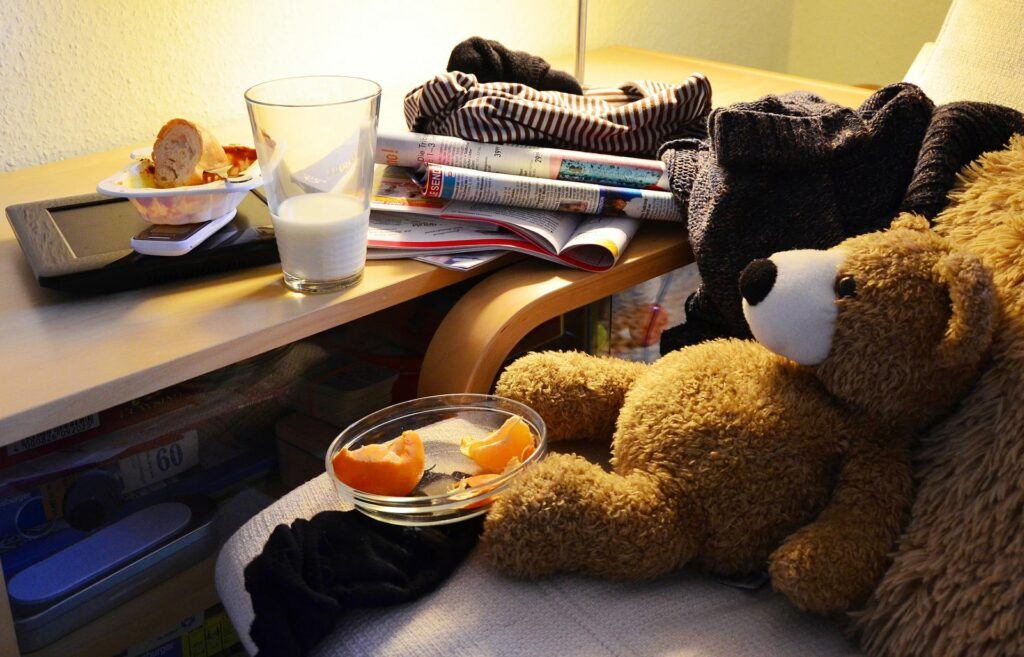 Make Full Use of Your Space
We don't use the walls enough. Not using your vertical space can even make a room feel smaller because everything is on one level and the area feels flat and cramped.
Even if you don't want to hang shelves, just putting up some artwork can give a room depth and make it feel bigger and more cosy or welcoming. A similar effect is possible with tall plants. Aim for height variation to give a sense of light and space.
If you do love shelves or have a blank area of wall that could work harder, there are so many styles around you'd be hard pushed not to find something that fits right in with your style. Get creative with their placement, such as around doorways or around the perimeter of the room, high up where a picture rail used to go in times gone by.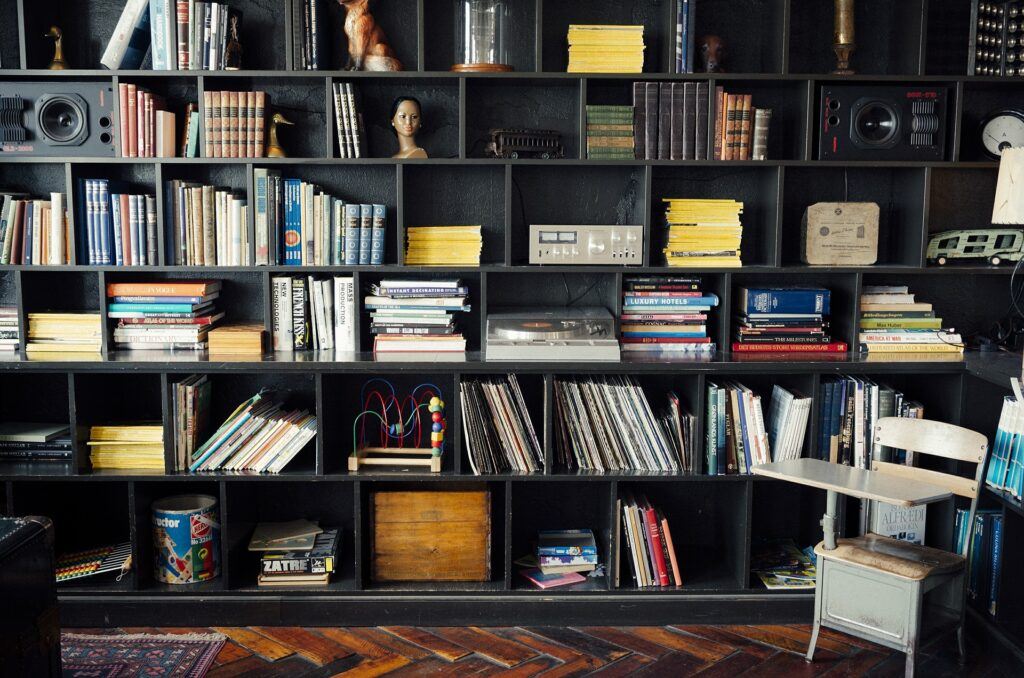 Use More Storage Furniture
These days it's possible to buy furnishings that double as storage for every room.
In living rooms look out for side tables with drawers or shelves that you can use to harness all the cluttersome little things that gather in the main room. Phone charging cables and TV remotes or games controllers are prime candidates.
In bedrooms, consider divan styles rather than frame beds, or go for ottoman style beds where the mattress lifts to reveal storage space. Divans are good for kids' rooms too, providing loads of room for toys, sports kit or hobby and art supplies. Alternatively, when children are old enough, you could swap out standard beds for raised beds that have storage or desk space below the sleeping platform.
Fit vanity units in bathrooms to help corral bottles and jars or cleaning fluids and cloths, and in kitchens either add an extra cabinet or, if there isn't room, fit space-saving tiers or baskets into existing ones.
From furnishings and shelving to décor tricks and self storage options, there's a world of choice when it comes to creating a more spacious living style. Have fun with it and see how much extra room you can make this spring.