Welcome back to Meal Plan Monday and this week it's half term. I am partly relieved because my kids need a break but I am still working for part of the week, so not much of a break for me.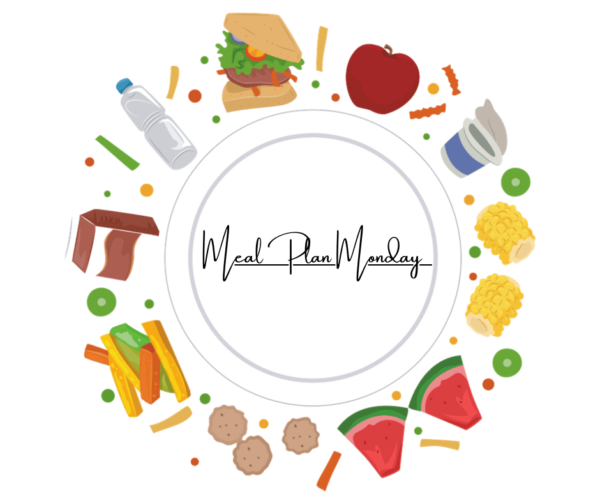 Each week I share what we are eating, planning to eat or cooking and how we meal plan for a family of four with food allergies and Coeliac disease on a budget. We shop at Aldi and Asda mainly for convenience and also for food allergy product accessibility.
We are also delighted to host a weekly link up, so read on to the bottom to find out more about that and how to join in.
This week it's half term and the kids are on holiday but I am still working for a few days. The husband is also on leave. Lucky them. Fortunately it's a short week with the Queen's Jubilee double bank holiday at the end of the week so at least there is that. We did have a good weekend this weekend and had a great time at the Free From Festival in London. Lots of goodies for the teen to try that are gluten free.
Our week of eating is pretty simple.
Monday: Gnocchi and meatballs
Tuesday: salmon, creamed spinach and baby roast potatoes
Wednesday: stir fry rice
Thursday: we are at a friends for a Jubilee celebration, so no cooking for me, although I will be taking food allergy friendly foods with us as my contribution.
Friday: we are off to Paradise Wildlife Park for the day, so that will be a picnic and takeaway day when we get home.
Saturday: I am going to make a slow cooked vegetable tagine for dinner.
Sunday: I am making lunch for a community lunch, so we will eat with about 20 other people for lunch, I think a casserole may be on the menu. It will be what we call "stretch or starve" for dinner, aka people fend for themselves when we get home.
So that's our week. Pretty simple. But at least we all get fed.
If you would like to add your post and join up and find some meal inspiration or just have a nosey at what other people eat, then please do. I will comment on all your posts and retweet them too.
What are you eating this week? Are you on half term break too?