*This is a collaborative post with Violife, who kindly sent us some vegan cheeses to try*
When the husband and I got married (my children like to joke that it was almost as long ago as when the dinosaurs roamed the earth, but it really wasn't) I realised I was marrying a man with food allergies and intolerances and was determined to rise to the challenge. In those days, with his dairy allergy and gluten intolerance there was very little out there in terms of safe alternative options. At one point the soya milk he drank was so grim we only bought it if we really had to and he ate a lot of rice cakes. I learned to use rice flour, and we avoided dairy and there were not very many alternatives to that anyway.
Thankfully twenty one years later, (see I told you it wasn't THAT long ago) we have so many better, safer and tastier choices.
Violife is a brand we have known about and used for a while and I love their plant based cheese range. It's brilliant for vegans, and those who can't have dairy, aka cows and other animal milks. They have worked hard to make a range of vegan cheese, spreads and substitutes that work well.
The past few years, veganism has become more than a diet. People are concerned about the planet and the side effects of meat and dairy products.
Violife is relevant to today's realities and mega trends, to all needs and occasions, to all audiences and types of people, to all age groups and genders.
I am particularly fond of their smokey cheddar slices, which work well in toasties, or in sandwiches. I have been known to just eat them straight from the packet and they are very similar to smoked cheese you get from the deli counter.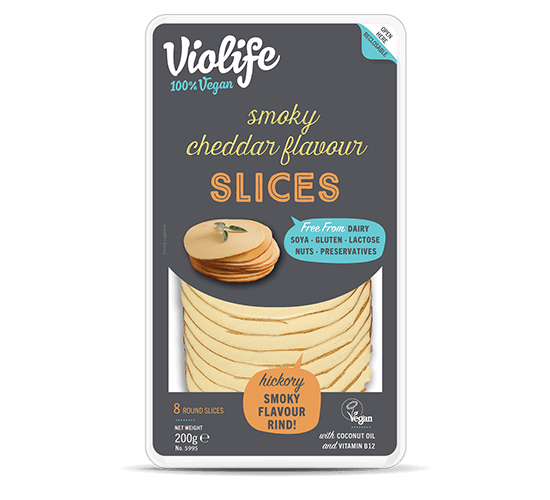 They also have an excellent grated cheese alternative which is really good in pasta bakes, and in sauces and on pizza, or grated onto anything you would use grated cheese on. It melts well and works brilliantly as a substitute.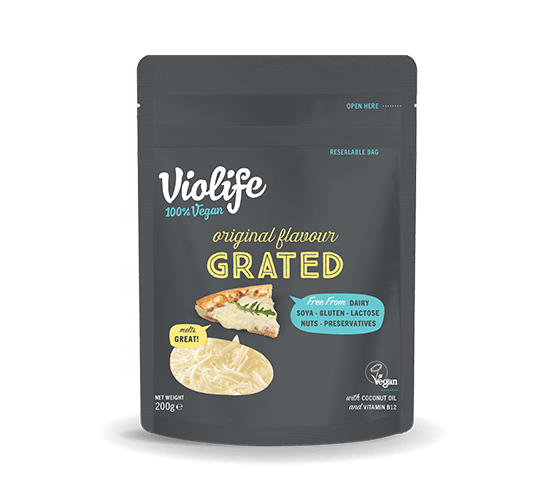 It also works really well for baking when cheese is called for but you need a vegan/dairy alternative. I use it in my cheese scone recipe and it works perfectly. Their mature cheddar works best for these, to give a really cheese flavour you want from a good cheese scone. There are now so many vegan recipes available that are handy to have if you are feeding someone who is vegan or are choosing to follow a more plant based diet or don't want to eat dairy products.
I also recently discovered they have a "brie" or "camembert" alternative which is good news if you like your more fancy cheeses but feel left out when it's cheese and wine or charcuterie board time. Le Rond is perfect for plating up and putting out for someone who can't eat dairy cheese and it's wonderful on crackers or with fruit like figs or a good relish.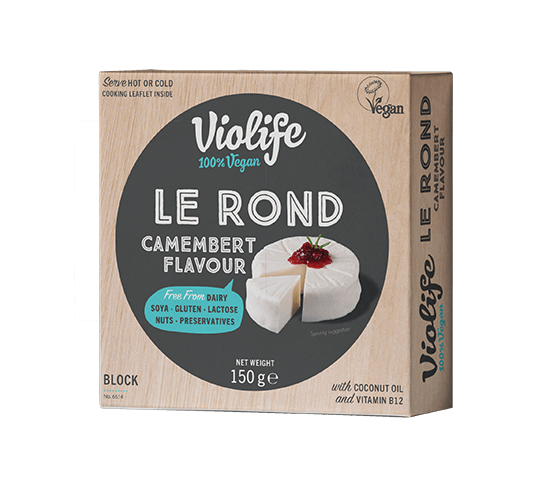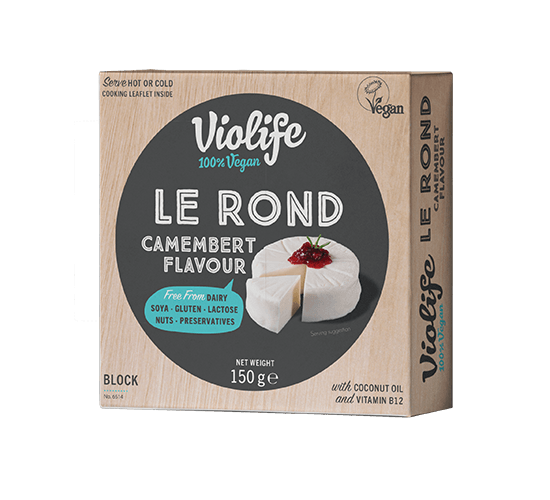 It's funny to think that life has changed so much, and we now have so many excellent allergy and vegan friendly foods to choose from that people can eat safely enjoy and don't have to miss out on. Violife is definitely an excellent alternative to reach for.