This is one of my staple carbs for salads and soups, because currently no one can agree what goes on a salad. I am not a fan of pasta or rice salads, the teen and husband can't have anything with gluten in it, and the boy isn't a potato fan, but we all love croutons, and these are not hard to make gluten free. You can buy them but they are expensive and often very salty so I prefer to make my own.
Here's how…
This recipe makes enough croutons for 4 people for a salad or soup. 
You will need: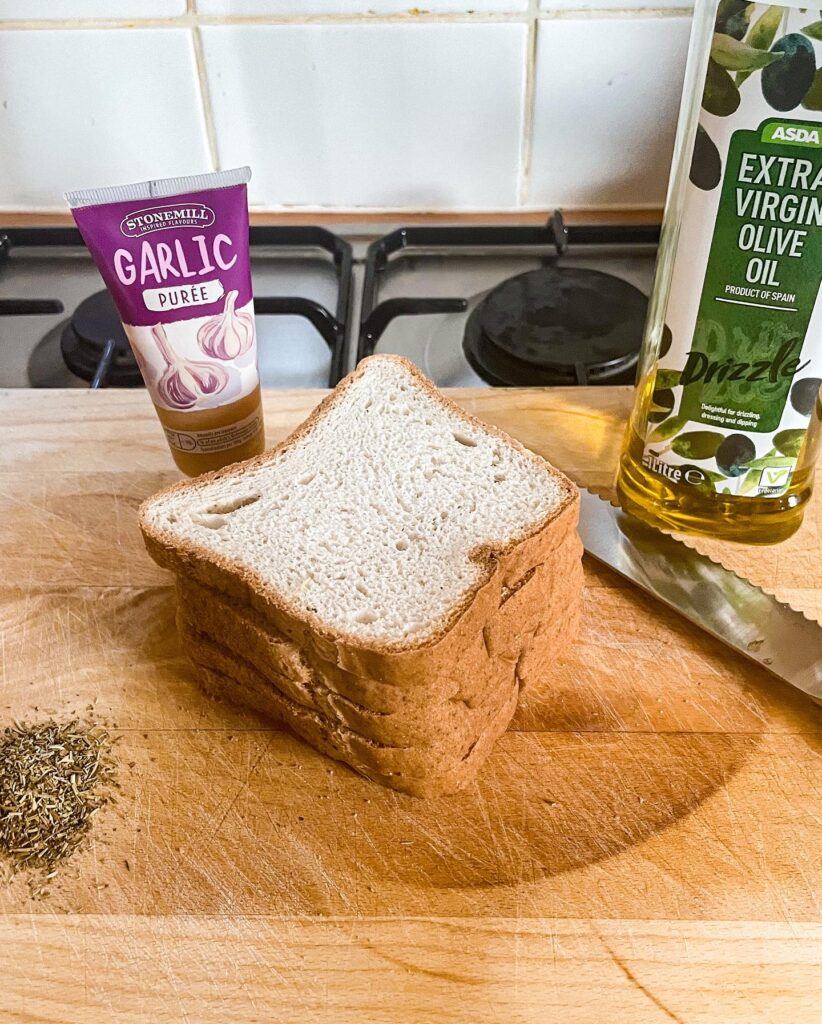 4/5 slices of gluten free bread. Ideally slightly stale but bread never lasts long in our house so I toast it for thirty seconds instead. Two tablespoons of olive oil 
One crushed clove of garlic or you can use half a teaspoon of garlic purée
A tablespoon of any dried herbs you like (I get these herbs whenever we are in France, I love supermarket shopping in France) 
A sprinkle of salt.
A medium sized baking tray. I don't line mine but you can if you prefer.
Heat your oven to 200 degrees
Chop your bread into half inch cubes (yes I'm old, and old school, it's about 2cm ish I think)
Mix your oil, garlic and herbs together well
Put your bread into a baking tray.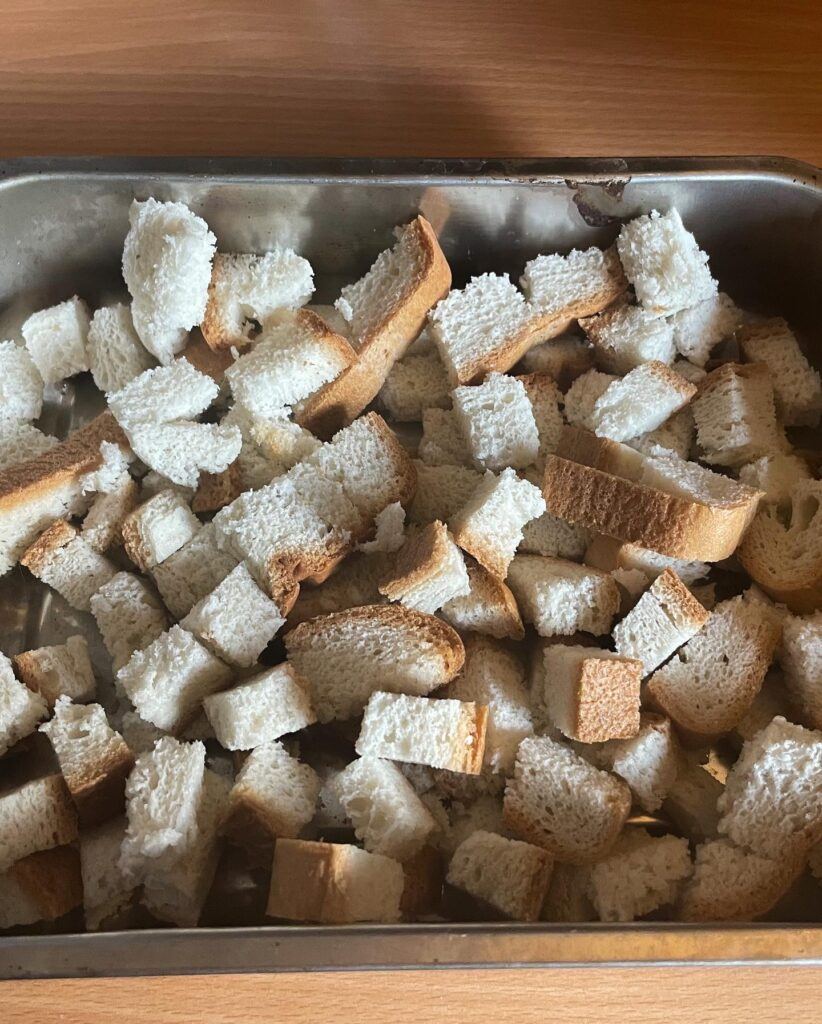 Drizzle the oil and herb mix over and toss and shake until the bread is well coated. Don't stir because gluten free bread is less sturdy than normal bread and it will break up.
Sprinkle some salt over them and place in the oven for 7 minutes.
After seven minutes take them out and shake them to turn the bread over so the other side can crisp up and they are crunchy and evenly cooked. Place back in the oven for another 3-5 minutes.
And voila… gluten free croutons. 
Serve on soup, in salads, or with snacks, or you can even just munch them on their own.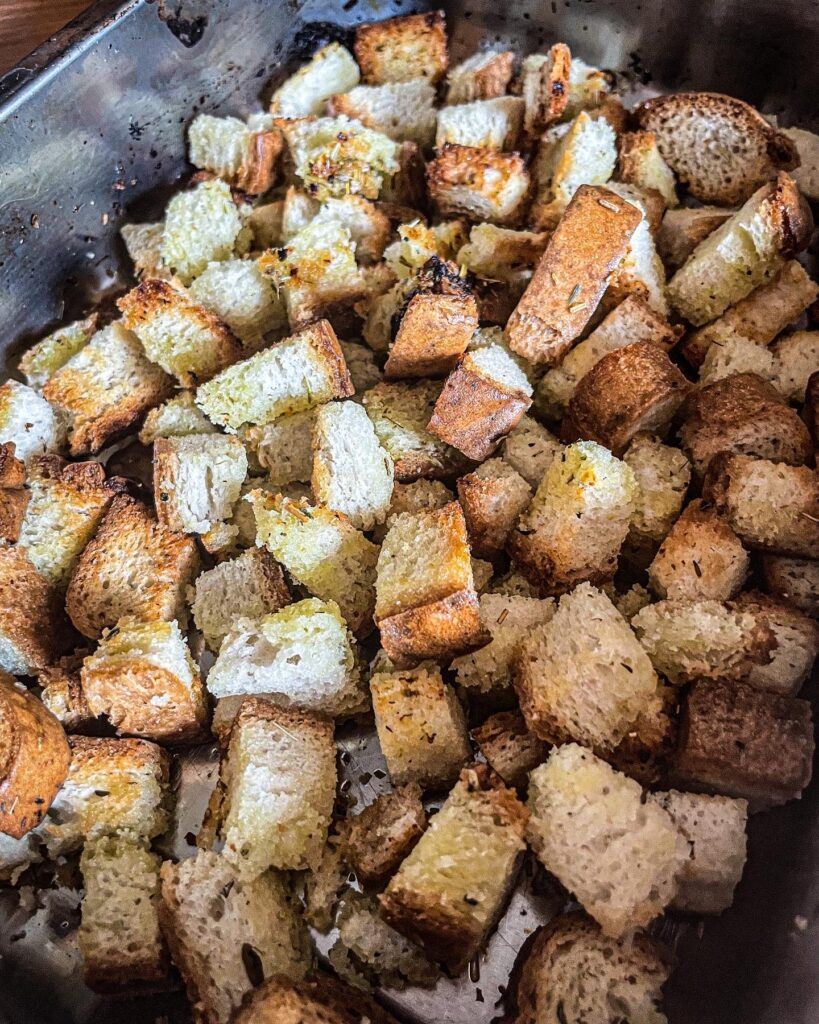 These usually can be kept in an airtight container for 2-3 days but they don't last long enough in our house for that to happen…