This is a collaborative post with Hilton Hotels who kindly asked us to stay overnight and share our experience.
I confess, the idea of a night away in a hotel is often on my mind, I have been known to mutter to the husband "I am going to book myself into a hotel tonight" after a day when parenting and life feels like it's all too much.
A cosy bed, a bathroom I don't have to share, dinner, a buffet breakfast, and nothing to do but relax? Why isn't that appealing?
With the World Cup currently keeping our England football squad on their toes, it seemed like a great opportunity to visit a Hilton Hotel local to us, spend a night, relax and watch some football. At Heathrow in fact. But I didn't take the husband this time, I took kiddo, who is our resident football fanatic.
Airport hotels are not all equal. I must admit I have stayed in a few and most of them seem fairly basic, and not much more. However, the Hilton at Terminal 4 is definitely not just a spot to crash before your flight, or on arrival. It's spacious, welcoming and if you happen to like watching planes, like me, you are not too far from the airport to catch a glimpse of a few taking off and landing.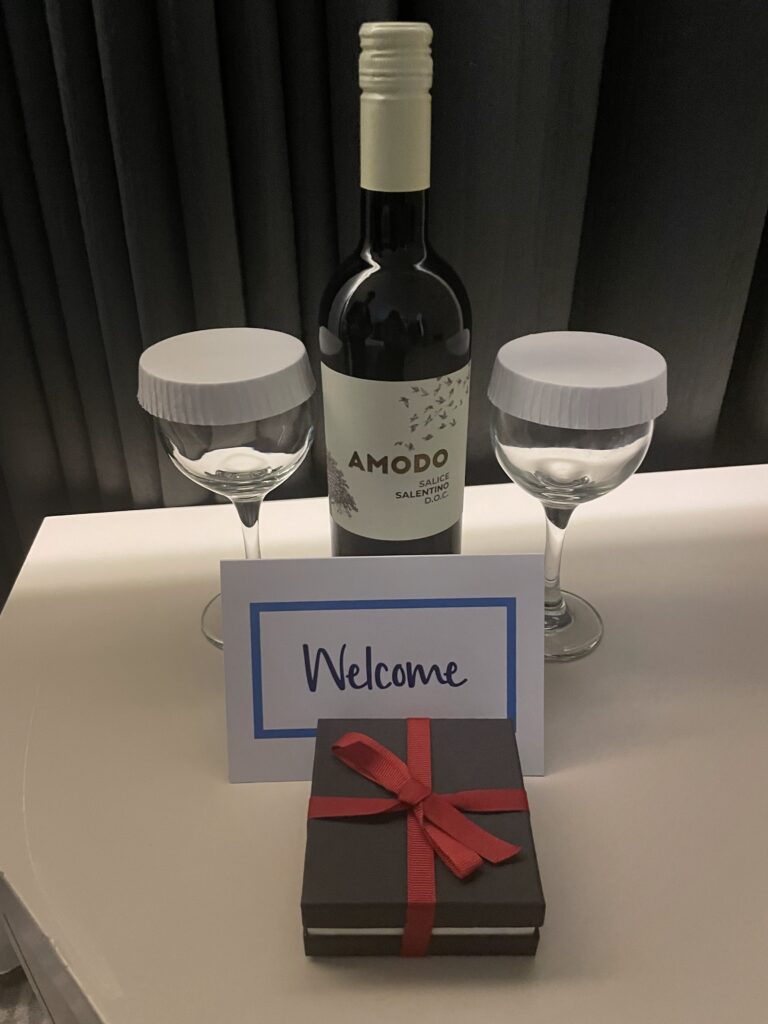 They have several on site restaurants, to choose where you eat, but we happened to land (pardon the pun) in the OXBO bar, which temporarily is set up to feel like a space where you can watch a football match or two, and grab a bite to eat. We were disappointed with the match results, but the food, atmosphere and staff were super friendly so that made up for it. You can't win them all.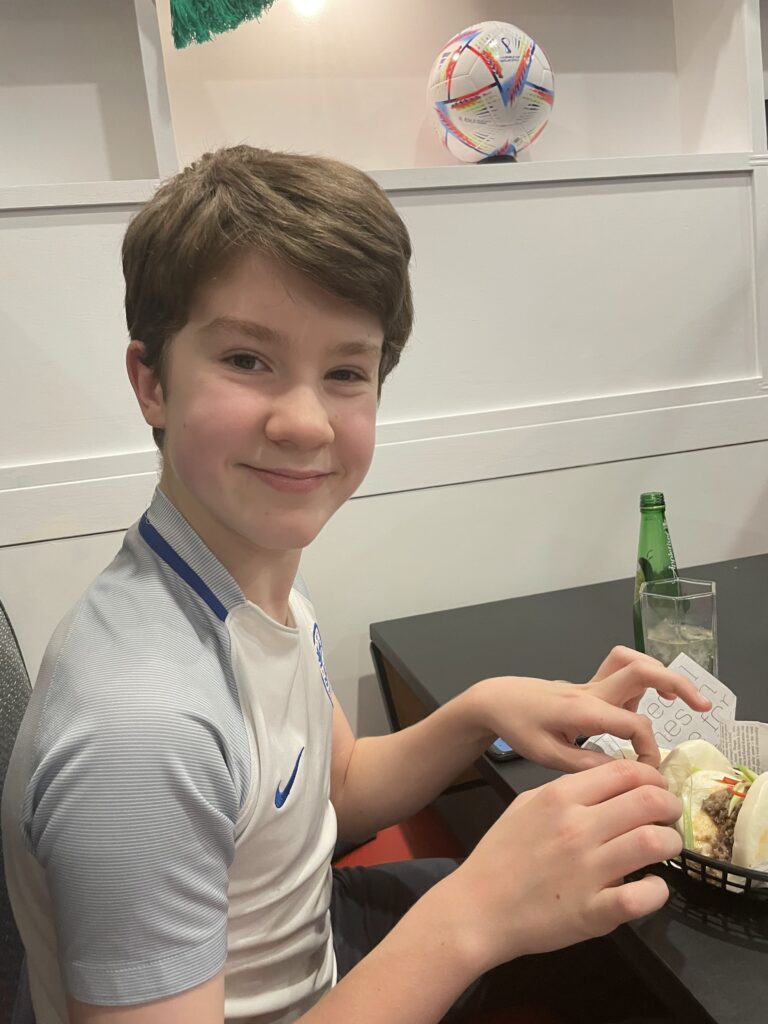 We then took ourselves to bed, although we didn't go to sleep straight away, because the novelty of a wide screen tv in your own room, was too much for kiddo, so we watched some more football and then eventually settled to sleep. Their beds are very comfortable and there is something about a hotel bed, with crisp, clean bedding that just makes me happy.
Despite the fact that the hotel is near the airport and busy, it was very quiet and we slept well and there was very little noise. I love that, because noisy hotels are my least favourite thing.
We even slept in a little bit, which never happens at home these days with activities and dance classes and it made for a perfect start to the weekend. The huge shower and fluffy towels just topped things off and I felt like I actually got some rest.
The hotel breakfast, did in fact blow kiddo's mind. A huge variety of choices, coffee brought to your table, and no rush to eat it, so you can relax and enjoy it. He thoroughly enjoyed choosing several courses and tucking in, and I had a good couple cups of coffee and enjoyed eating a meal I didn't have to cook or clean up after. I was also pleased to see they have options for food allergies which as a food allergy mum, I am always on the lookout for.
Their facilities are perfect for a short stay or a few days, and they have a fitness center too, which is handy if you want to do some exercise.
The staff are lovely, organised and made us feel very welcome throughout our stay and it was restful, relaxing and was just what we needed.
I would definitely book in again. They were welcoming to kids, and felt family friendly but also professional. We would highly recommend them and kiddo is already wanting to know when he can go for another hotel breakfast… I have told him the next time, though, I will be taking his dad instead 😉
Fun fact about me. I lived in Bangkok for a period of time in my childhood and there was a Hilton Hotel near us, where we used to go for dinner occasionally. It felt very fancy and grown up. It felt fancy and grown up to take my own child to a Hilton Hotels hotel for a visit, a bit of nostalgia as well as a relaxing night away.