We were kindly sent Escape Room in a Box from Epic Escapes to try at home. All opinions are our own.
Play a game, but with a difference.
We are going to have a fun evening doing something new to both of us. The husband has always been keen on trying an Escape room experience at some point, which isn't something I am that excited about to try in real life, although I am sure I probably would enjoy it if I really tried, but Epic Escapes have a solution which means we can play in the comfort (and comfort zones) in our own home and the kids can join us too – ok, so this bit isn't going to be THAT romantic, but it will be a lot of fun and that's what we are aiming for.
Are you ready for the challenge of helping your teammates escape?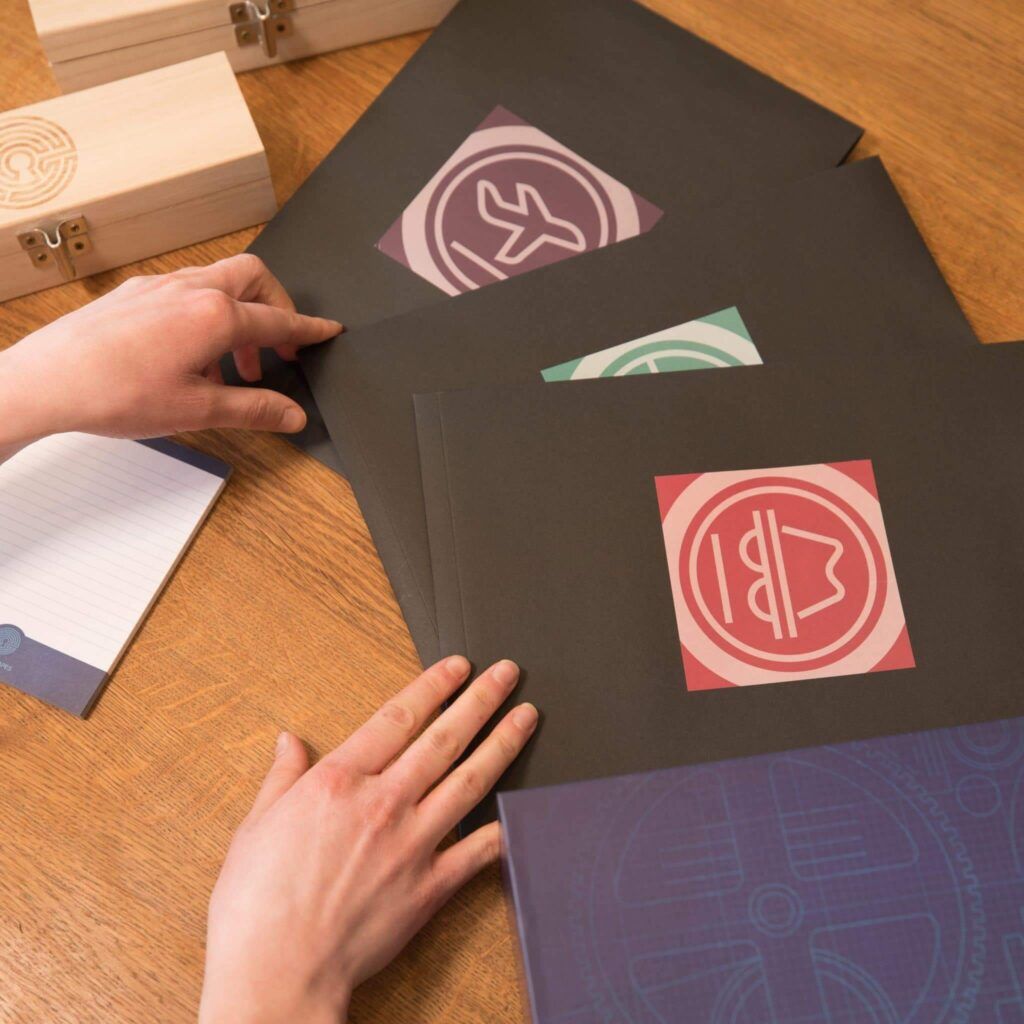 You have just 60 minutes to escape the room, so you need to get cracking as the clock is ticking! Each of the elements you need to crack the codes can be found in your very own at-home escape room, but will you decipher the clues fast enough to escape?
Teamwork, creativity, logic, and attention to detail will be needed to unlock the door and make your escape in time!
This is no ordinary board game and is in fact a brilliant alternative to get you using your wits and skill and would be fun for an evening or games night with friends but is particularly fun for a different kind of activity to play or do when you are with friends or family and a great gift idea too. You can all pretend to be spies, James Bond, Tom Hanks in the Dan Brown movie series. My husband loves this idea and he loves the concept and play of Epic Escapes and their interactive game at home.
We are excited to offer one reader here a chance to win an Epic Escapes set for themselves. All you have to do is to comment here telling us who you would like to play this game with and why then click on the link below to enter and complete your entry. One winner will be chosen on the 3rd of February 2023 and sent a game to enjoy at home.
Good luck. Happy Escaping. The winner will be picked and contacted via email on the 3rd February 2023 and will have 14 days to respond. Please check our GDPR policy for privacy terms and how we store your data.
Win an Escape Room Game RRP £99