Welcome to our homeschool week and how I plan and work with our son to home educate him. If you follow us on our Facebook or Instagram you will know that whilst I have one child in school, I also home educate our son. This is how we do it.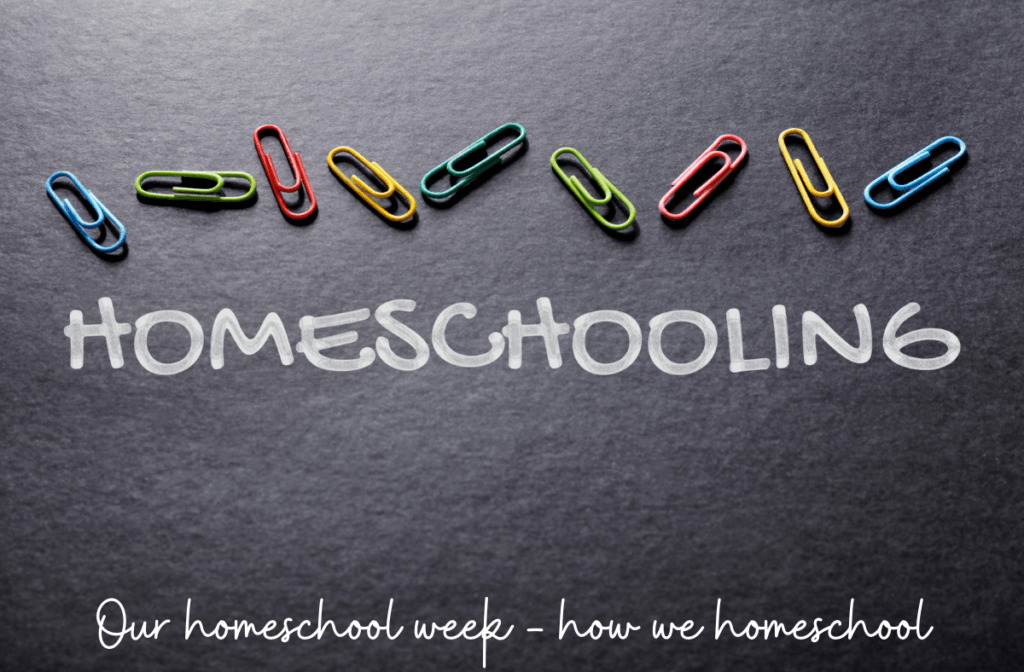 Last week was our first week of back to normal and it was good to be back to normal, and it felt like a good week. I think we were all feeling a bit winter blue after being ill, the Christmas festivities wearing off, and wanting life to just get back into routine. We eased back in, with most of our activities being back and it's felt relatively smooth and ok.
This week, we are trying a couple of new things, which we are excited about, although I am also a little nervous of, because some days I feel too old and tired for new things, but I know they will benefit kiddo, so it's a case of "big girl pants on" as the expression goes and we do new things.
Our homeschool week looks a bit like this, this week:
Monday – I am back at work, but kiddo is at home with his dad. Dad does the science for our home education work and he enjoys it almost as much as kiddo does, I reckon. You can see how we prep, with a little assistance from our kitten, here. So they do science, then there's a violin lesson, then he comes to join me at work, where I set him some independent work, then we go to an art class.
Tuesday – I usually work on Tuesdays but I am not back yet this week, so we have a gentle day of work planned, and he will probably play some online chess with a friend, then go to his Tuesday ballet class in the afternoon.
Wednesday – this is our try something new day. We are trying out a local ish to us (if you count a bus ride away as local) home education group. I am a bit wary of home ed groups (more on that another time in another post) for a few reasons but recently kiddo has been a bit down because two of his friends have left the area and the UK so I want to facilate some friendships and social life for him, so we will go, see what it's like and if he enjoys it, we will make it a regular thing. He also has his London ballet class in the afternoon.
Thursday – we are at home, and we are working on biology, history and will throw in some maths and literacy work, then he has more ballet and also Scouts, which he thoroughly enjoys and is also good for him, to be with kids his age.
Friday – we have singing and swimming, and some independent work based on work I have done with him this week. He also attends a bi monthly local youth group and this Friday is one of those, so that means we play taxi for the evening whilst he goes out and has fun.
Saturday – the usual gymnastics and tap classes are all that are on the agenda.
Sunday – our other something new… He has an audition with the Royal Ballet School for their boys programme. So we will head off to London for that, and we shall see how he gets on and that will change our routine next autumn a lot (I will think about that closer to the time)
And that, as they say, is that and our homeschool week for this week.
As always, feel free to ask us questions if you have them or are curious about how life works for us.