If you are a parent of a teenager in the UK who is doing any kind of official exams then exam results time in your house may be a bit of a tense time for everyone. Some children need less support but some may be anxious as they wait for the day when they learn how they have done in their GCSE or A Levels and what the next steps might be for them.
It can be a long wait between the actual exams and the final results and your child's future plans hinge on getting the results they hoped for. GCSE exam results determine their last two years of legally required education, and what they do next and whilst it isn't the end of the world if they don't get the results they wanted or hoped for, or it may be exciting and a proud moment for everyone if they do, you still have a wait time, a build up to results day and managing all the emotions and stress that comes with that.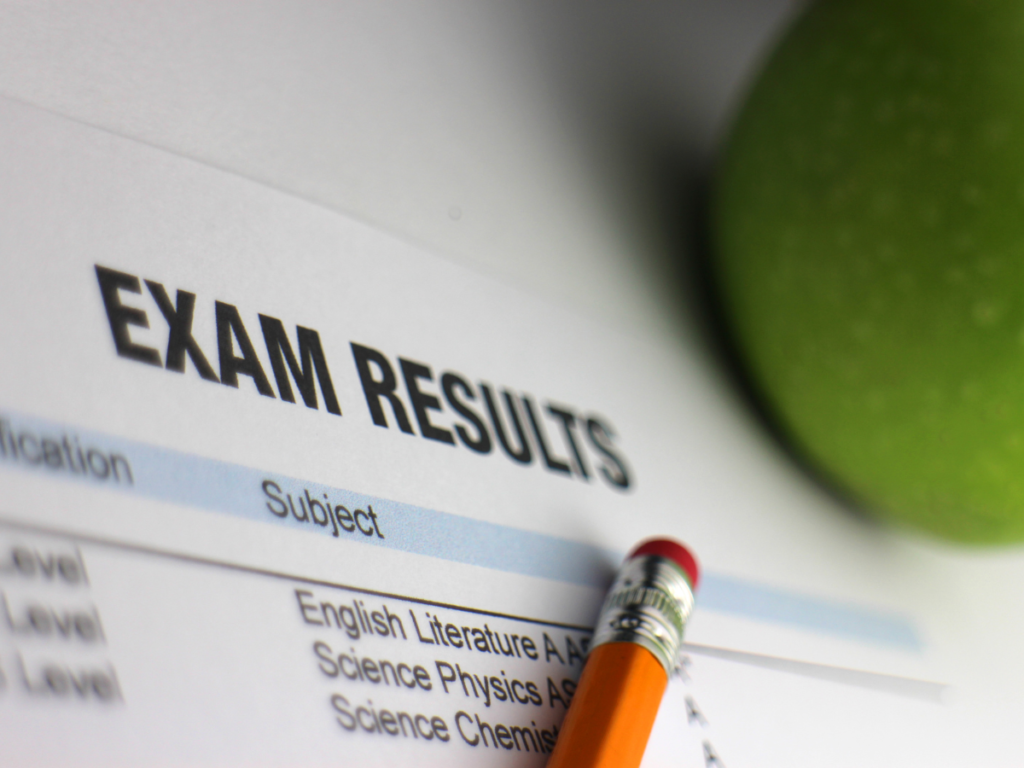 Whilst I don't pretend to be an expert, what we have done, to keep calm and manage some of the anxiety around waiting for results might be useful if you are about to land in that part of the parenting a teenager journey.
Be positive and encouraging:
Even if you have your doubts, or are unsure how your child has done, or are worried they may have failed, it's YOUR job to be the adult and to support and not make your child feel more anxious than they already do. They will potentially have all sorts of thoughts in their head about what may or may not be the outcome of their exams and don't need your worries added to that.
Distraction is an amazing tool:
It's a long time between the last exam, leaving secondary school, and results day. For us, it's been almost 10 weeks. We have found that distraction, keeping to routine, doing nice things, and being normal have helped. As the day has drawn closer it has been harder to manage that but we have managed to keep fairly calm generally.
If they want to talk, be reassuring:
No matter what exam results they get, life will carry on, but teenagers can't see that in a few years time this will be a milestone and that exam results may not have been what they wanted but that doesn't mean they are a failure. Reassure them that you, their school or college will support them, whatever happens and that there are always options and a plan can be made.
Do not make them feel that exams are the only thing that matters:
Whilst exam results are important, your child's mental health and wellbeing are more important. Every parent wants to feel proud and for their child to do well, but sometimes life can be disappointing. However, your child does not need to feel the pressure that they have let you down, and this will add to their waiting for results anxiety. Keep your thoughts to yourself or at least away from them.
Selfcare is important:
As the day looms, they may be not sleeping well, or be irritable and grumpy or extra sensitive. That is perfectly normal. Don't take it personally. If they want to sleep a bit more, or are trying to distract themselves with activities they love, let them. If they are not sleeping well, try and support and encourage them with things that might help.
Listen and let them know you are there for them:
This needs no explanation really. They need to know you have their back. If they want to talk about being worried or about exam results or what might happen, let them.
Be informed:
Whilst their school or college should support and help them, and results day tends to go relatively smoothly, you need to know what to expect, what steps are next and what options there are. That way you can reassure them you are able to support them.
Last but not least? Remember how you felt:
I spent weeks worrying about my exam results because I didn't really work hard enough in a few subjects and struggled in others. I was scared to disappoint my parents, to be the only one of my circle of friends who didn't do well, did not want to have to face exam resits and it felt like the world would end if I failed. My results arrived in the post and I refused to open the letter all day, and my poor Mum spent the whole day trying to persuade me. I passed my exams (I have no idea how, for some of them?) but I still remember how anxious I was, and try to be empathetic and sympathetic to my teenagers as they face exam results day.
It's another milestone, in their lives, a big one. They need you to prop them up, and keep them as calm as possible. Exam results are not the be all and end all, but navigating that takes a lot of effort. If your child knows you are there for them, it helps make it easier.