I love potatoes, partly because they are so versatile, cheap and can be used for so many meal combinations, but also because they are comforting, filling and delicious and this recipe for smashed potatoes is easy, and works well as a crowd pleaser but also for adding to family meals.
This recipe serves four but you can double or adjust it for the quantity you need. You can serve it alone as an appetizer, or with a meal. It's also naturally gluten free, and if you want to make these vegan you can skip the cheese and just add a little flaky salt, or you can use a vegan cheese that grates well.
We use pecorino for this recipe because it has a strong and salty flavour that works well with the crispy, fluffy potato, but you can use parmesan or a very hard cheese grated. It doesn't work that well with oilier cheeses, though and makes the potatoes too greasy.
Depending on what time of the year it is, you could use new potatoes, or a firmer potato like a maris piper that works well too.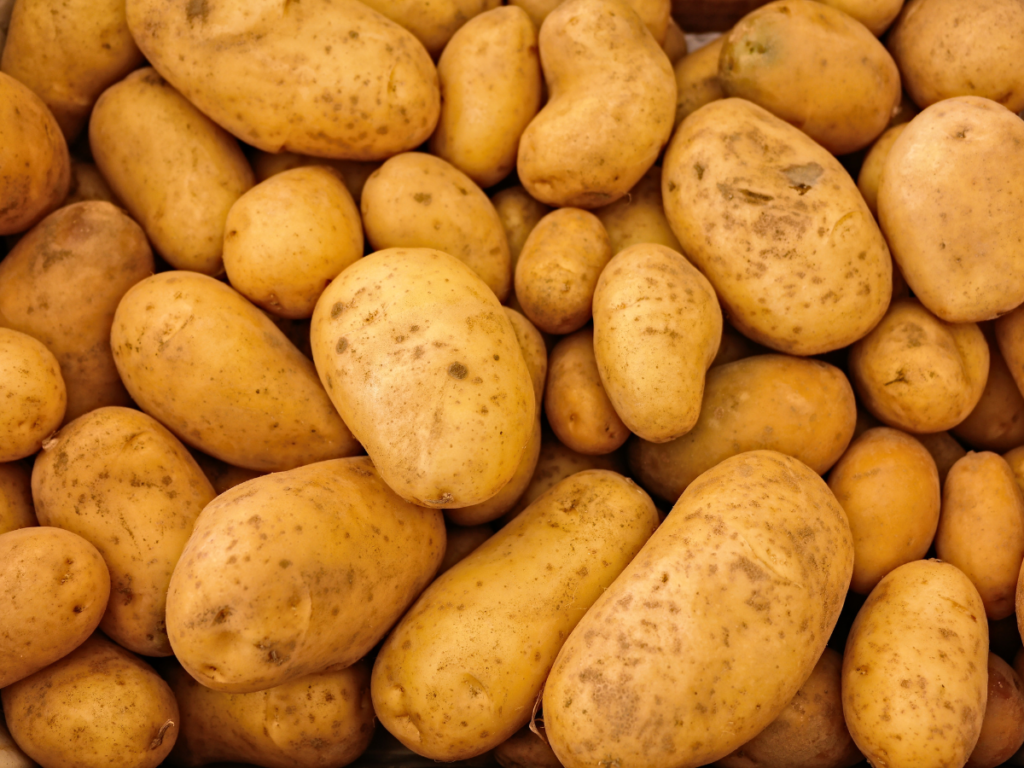 You will need:
500g potatoes (if you are using new potatoes, just wash them, if you are using bigger potatoes cut them into 2 inch pieces or into quarters. Par boil them until they are not fully cooked but soft enough to press. I find about 10 minutes is about right.
1 tbsp of olive oil
50g of butter
2 tbsp of dried thyme
two cloves of garlic finely chopped or you can use garlic purée from a tube and it's definitely not cheating.
a pinch of salt
100g of finely grated pecorino, parmesan or non oily hard cheese
A baking tray lined with baking paper or a non stick baking tray if you prefer
Heat your oven to 200 degrees
As above, you need to par boil your potatoes then dump them into your baking tray or pan.
Melt your butter with the oil, garlic and 1 tbsp of the thyme, and when it's all combined, pour it over the potatoes in the pan. Carefully toss them in the garlic mix so they are well coated.
Take 2/3rds of your cheese and sprinkle it over the potatoes and then mix in well so they are well coated in cheese too.
Now comes the therapeutic bit. Take a glass or heavy cup and press each potato down so it's "crushed". Not completely flat, but to about half an inch ( I don't work in metric, I am old, get a ruler or google please?)
Once the potatoes are suitably crushed, you can sprinkle the remainder of the thyme and cheese over and then bake in the oven for about 25 minutes.
They come out beautifully crisp, cheesy and golden with a still fluffy inside. They are best served warm and you can eat them as part of a meal, or with a dip, or as a side dish.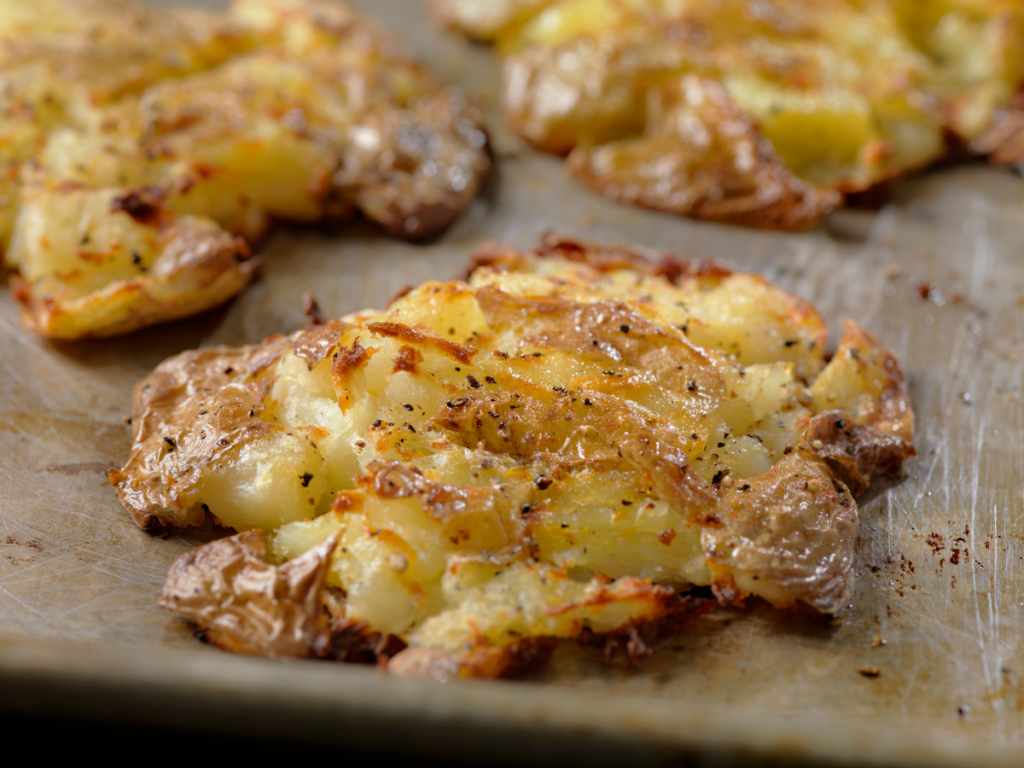 There are never any leftovers, my family love potatoes as much as I do, particularly these smashed potatoes.
*You can use whatever herbs you like and also mix things up and add a pinch of dried chilli flakes too, for some extra heat.
Loved this post? You can find it and pin it from here.